The product: Burberry Lip & Cheek Bloom in Poppy No. 9

Alright, so I don't know how I left this Burberry blush sitting in my stash completely unswatched for months (that's a lie, I know exactly how; it's because it looked so pristine and pretty and I couldn't bring myself to do it), but I finally swatched it.
And dudes. It was NOT what I was expecting.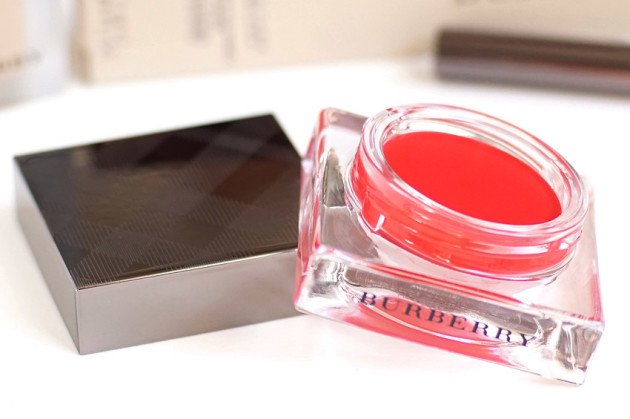 As a blush: This Lip & Cheek Bloom is springy, mousse-y, and sheer. I was expecting a solid-feeling silicone gel (because this formula is heavy on the 'cones), but for some silly reason, I saw that glossy finish and immediately thought, "Hmm, I guess it's going to be slick."
And I mean, I guess "slick" isn't totally incorrect. But this is far from your standard gel blush: it's more like a dense little cloud of powdery delight. It's sheer and so easy to blend, and while the shade isn't the best for me–it definitely looks a little warm and ruddy on my olive complexion–I think it works. It's a classic colour, you know? Like a classy rendition of primary red.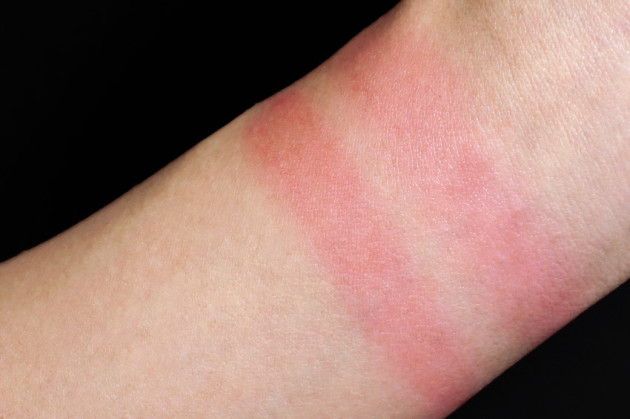 Burberry Poppy No. 9 Lip & Cheek Bloom swatches (heavily/lightly, artificial lighting)
As a lip colour: The Burberry Lip & Cheek Bloom formula, if you can stand silicones, is nice as a blush. Where it really shines, though, is as a lip colour.
It's very strange to see a satin product that's this sheer, and even though the Lip & Cheek Bloom formula isn't hydrating, I really like it. Its sheer, satin finish is really unique, and Poppy instantly gives my lips a "popsicle stained" effect. It also layers overtop of any other lip colour to transform the finish into a soft matte (à la Smashbox Insta-Matte, which totally lied when it said "matte"), and looks beautiful overtop of a brown lipstick.
Seriously. Throw Poppy over any '90s browns that you're regretting buying & you'll end up with the most gorgeous deep pink ever.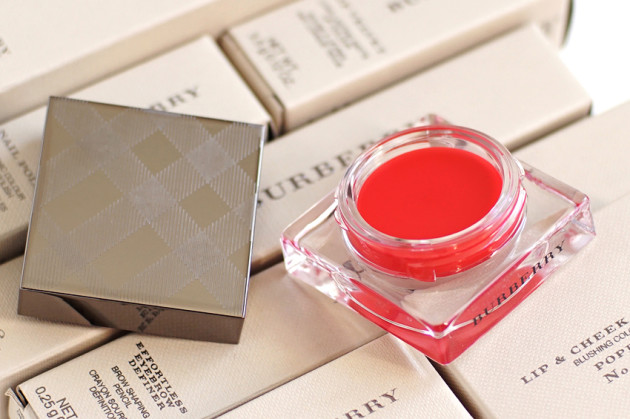 The verdict?
While I think a shade like Rose or Purple Tulip probably would have been better suited to my makeup aesthetic, I surprised myself by really enjoying the French-made Burberry Lip & Cheek Bloom formula. Its satin finish is cloud-like, very blendable, and uniquely sheer, and it creates a beautiful, blooming lip or cheek!
Availability: $30 USD/$33 CAD at Nordstrom, Sephora, Burberry (US), and Hudson's Bay (CA).