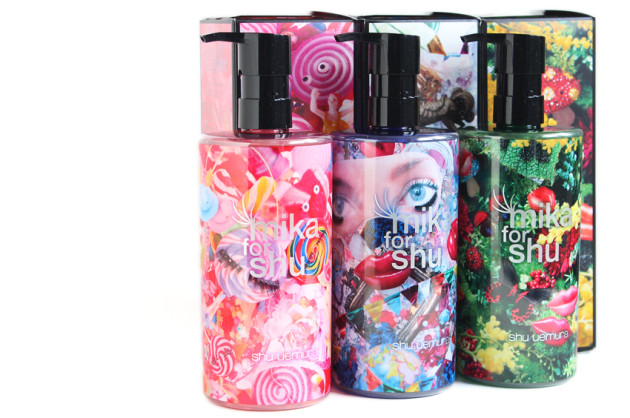 The products: mika for shu shu uemura skin purifier cleansing oils (450 ml/14.2 fl. oz.)
   ↳ POREfinist (anti-shine/pink), whitefficient (brightening/blue), and Anti/Oxi (anti-dullness/green)
Available this spring from Shu Uemura is the Mika for Shu collection, which features artwork by photographer and director Mika Ninagawa. It's her third collection with Shu Uemura (the other two launched in 2008 and 2011), and this time, she highlights the line's iconic false eyelashes and lipsticks, telling a tale with images of butterflies and the idea of a "wonderland fairy tale adventure."
In addition to these three, the Shu Uemura ultime8 cleansing oil (reviewed here) is also available in limited edition Mika for Shu packaging ($98 CAD).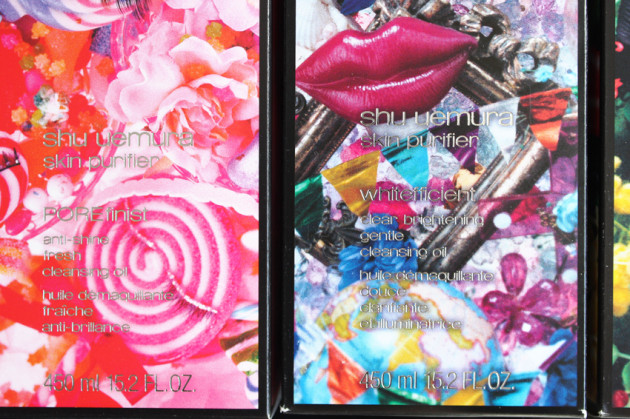 I've always referred to Shu's cleansing oils by their colours rather than their names — the latter tend to be quite lengthy, and can be rather confusing. The pink POREfinist/Fresh cleansing oil is made to be the most lightweight of the Shu Uemura Skin Purifiers, and as such, it's ideal for normal to oily and acne-prone skin.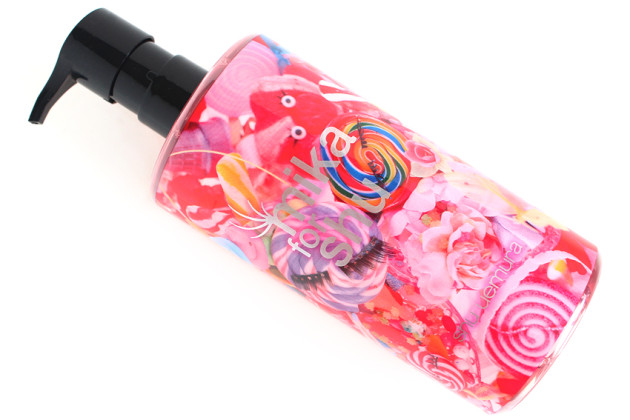 mika for shu uemura POREfinist skin purifier cleansing oil
This pink cleansing oil is formulated with cinnamon bark extract to regulate oil production and remove blackheads, and features a bright, floral scent wrapped in Mika's "Melting Sweet Dream" artwork. Of all of the Shu Uemura cleansing oils, this is definitely one of my favourite fragrances.
The shu uemura Porefinist Anti-Shine Fresh Cleansing Oil ingredients (copied from the back of the box — for some reason, the ingredients on the site don't line up.)
Ethylhexyl Palmitate, Isopropyl Myristate, Caprylic/Capric Triglyceride, Polyglyceryl-6 Dicrapate, Dicaprylyl Carbonate, Polyglyceryl-10 Dioleate, Phenoxyethanol, Polybutene, Polyglyceryl-2 Oleate, Dicaprylyl Ether, Tocopherol, Squalane, Simmondsia Chinesis Oil, Methoxypropanediol, Carthamus Tinctorius Oil, Caprylol Salicylic Acid, Propylene Glycol, Capryloyl Glycine, Sarcosine, Prunus Cerasus Extract, Cinnamomum Zeylancium Extract, Prunus Yedoensis Leaf Extract, Parfum.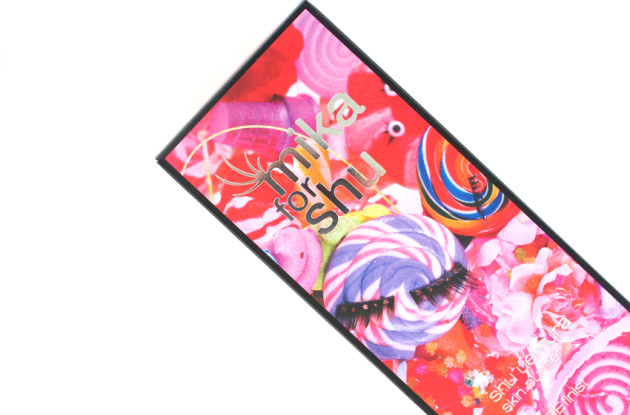 mika for shu uemura "melting sweet dream" artwork
whitefficient clear brightening gentle cleansing oil ($92 CAD/regular packaging)
Detailed with Mika Ninagawa's "Curiosity" print, which was created around the idea of an enchanted carnival, the blue Whitefficient cleansing oil smells quite fresh — it reminds me of a clean-smelling men's cologne, actually, and is my second-favourite cleansing oil in terms of scent (behind the pink POREfinist, above).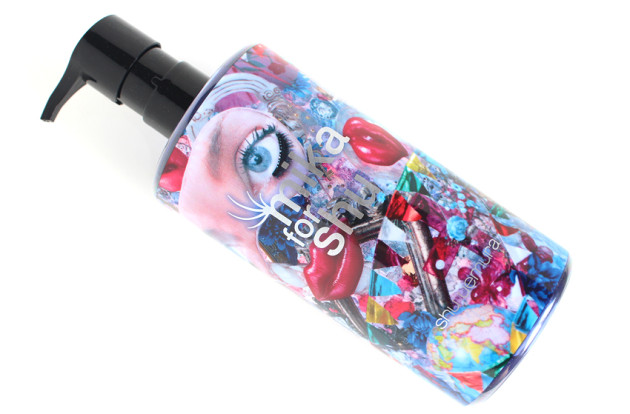 mika for shu uemura Whitefficient skin purifier cleansing oil
While I'm not a fan of whitening products (as I'm sure you all know), the specifications of this one actually focus on brightening, not whitening. Again, the Whitefficient formula is made to feel lightweight, and removes dead skin cells to remedy a dull complexion.
However, this formula also features whitening ceramides, white algae, vitamin C, and prune extract to prevent melanin accumulation in the dermis — which is great for brightening and evening out the complexion, but hopefully won't perpetuate the "whiter is better!" idea too strongly.
The shu uemura Whitefficient Clear Brightening Gentle Cleansing Oil ingredients:
Paraffinum Liquidum, Caprylic/Capric Triglyceride, Ethylhexyl Stearate, Isohexadecane, Peg-20 Glyceryl, Triisostearate, Aqua, Tocopheryl, Acetate, Hexyl Cinnamal, Butylphenyl Methylpropional, Linalool, Isopropyl Myristate, Dicaprylyl Ether, Dicaprylyl Carbonate, Benzyl Salicylate, Ascorbyl Tetraisopalmitate, Sodium Ydroxide, 2-Oleamido-1, 3-Octadecanediol, Hydrolyzed Prunus Domestica, Laminaria Digitata Extract, Vaccinum Myrtillus Extract, Saccharum Officinarum Extract, Citrus Aurantium Dulcis Extract, Citrus Medica Limonum Peel Extract, Acer Saccharnum Extract, Parfum.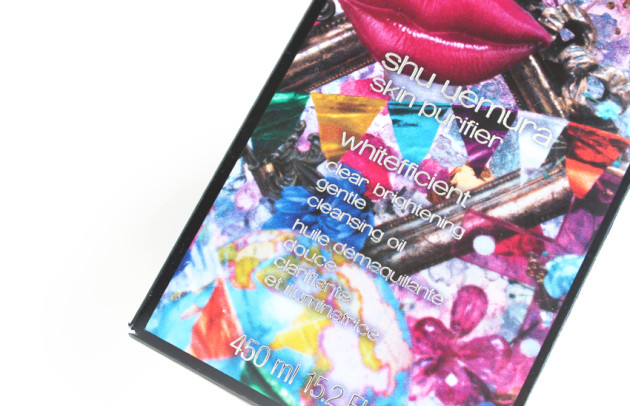 mika for shu uemura "curiosity" artwork
anti/oxi skin refining anti-dullness cleansing oil ($92 CAD/regular packaging)
The last cleansing oil I have to share with you today is Shu's Anti/Oxi formulation, in Mika's "Singing Forest" imagery. I already have a full review of the Anti/Oxi cleansing oil up here, but in short: tinted green and made to combat pollution, it smells the earthiest of all of Shu's oils.