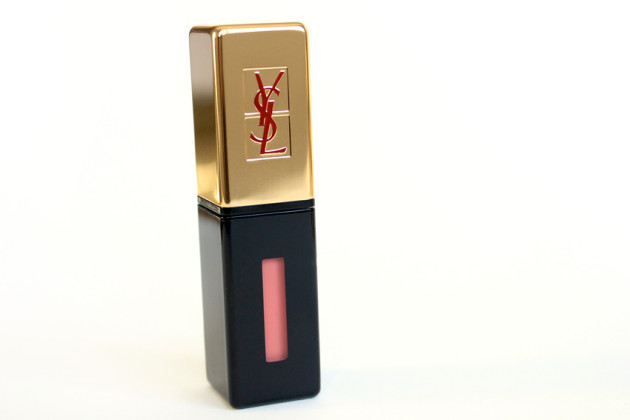 The product: Yves Saint Laurent Rouge Pur Couture Vernis à Lèvres Glossy Stain in No. 27 Pêche Cerra-Colla
The shade: I have to admit, Pêche Cerra-Colla isn't exactly my usual shade. A slightly pinked peach, it has a blissfully shimmer-free finish, and fades to a soft, super-sheer tangerine.
A solid "medium" in both opacity and depth, this peach Glossy Stain is darker than my bare lips, but creates a very natural effect — far from bold or brash, it delivers good colour while still maintaining a wonderful visual translucence. Though the touch of pink makes this wearable on my cool, pale complexion, I can see it creating a beautiful "my lips but peachier" shade for warmer skintones, too.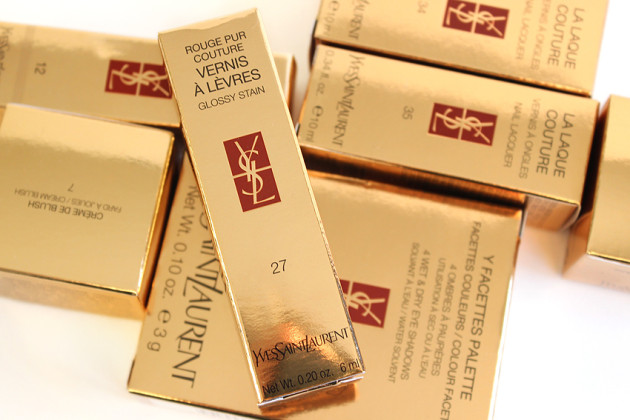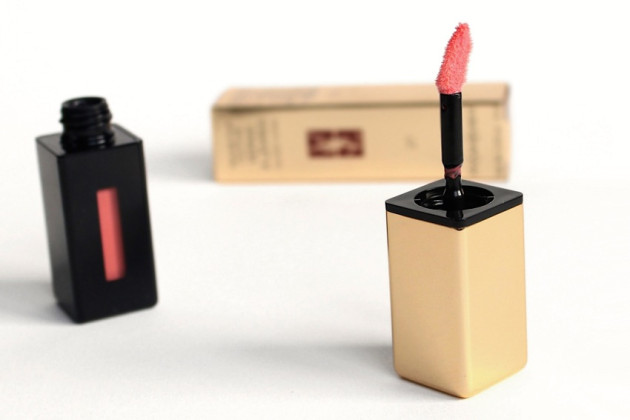 The application: Like many bright, translucent stains, Pêche Cerra-Colla applies with a milky finish that soon disappears (think Benefit Posietint, but better). The applicator is a thin, slanted doe-foot, and it distributes the perfect amount of product for an even, glossy lip.
It's not your typical applicator, but that only makes me like it more. The thin profile keeps you from picking up too much product, and the shape makes it easy to both apply product quickly & get right into the corners and edges of the lip.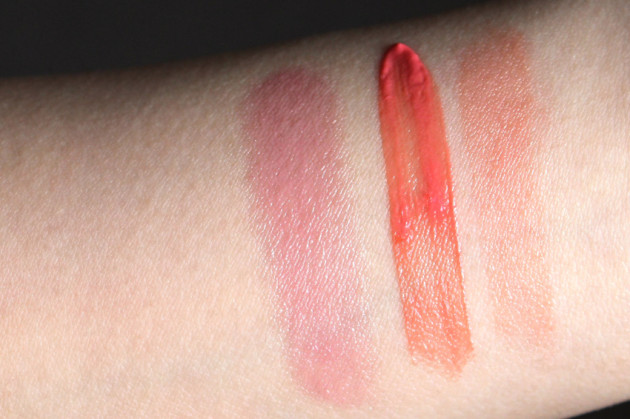 Swatched L-R: YSL (1) Volupté Sheer Candy in No. 12 Tasty Raspberry, (2) Glossy Stain in No. 27 Pêche Cerra-Colla, (3) Glossy Stain, sheered out
The wear: The internet is a crazy place, but they get some things right… one of them being that YSL's Glossy Stains are awesome.
Lightweight and relatively non-sticky, even a sheer shade like Pêche Cerra-Colla wears for ages: I can get a solid five hours with a glossy finish (if I don't eat or drink anything), and a few more with just a light stain. While not hydrating, it's reasonably comfortable for a solid 5-6 hours, even on my dry lips – as long as there's still a tacky finish, the Glossy Stain formula is incredibly easy to wear.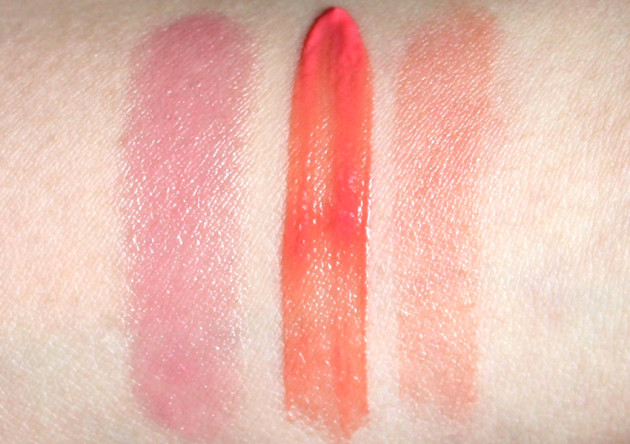 L-R: YSL Framboise Craquante, Pêche Cerra-Colla heavily/sheerly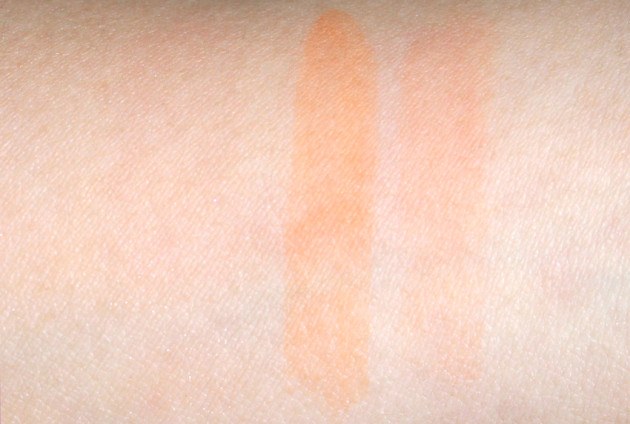 YSL Pêche Cerra-Colla Glossy Stain – stains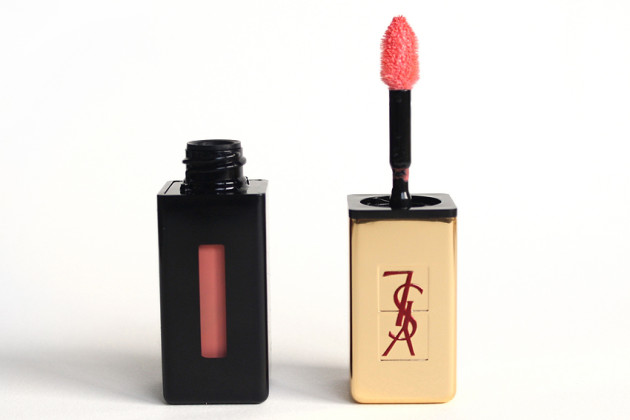 The verdict?
Like almost everyone else who has tried out a YSL Glossy Stain, I'm pretty smitten with them. While I could do without the added fragrance, the Rouge Pur Couture Vernis à Lèvres Glossy Stains (what a mouthful!) pair fantastic wear time with ease-of-use, comfort, and a fantastic shade range. They're as easy to apply and wear as a gloss, but you get the extra-long wear time of a stain, too.
Availability:$34 USD/$36 CAD. Pêche Cerra-Colla was new this January with YSL's Arty Stone Spring 2013 collection, but is now part of the permanent line.