MAGIC.
But also: terrifying. Can you imagine how damaging a malfunction could be? D: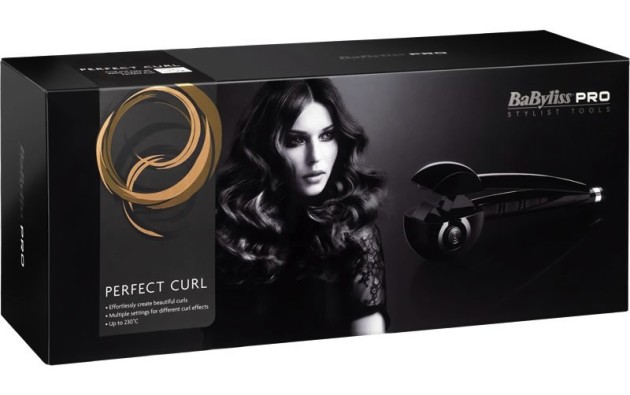 A description of the product:
Featuring revolutionary new patented technology; this breath-takingly innovative styler is unbelievably simple and quick to use, creating beautiful results in no time. It will leave you and your clients speechless.

Gentle, quick and easy, hair is automatically drawn into the ceramic curl chamber where it is softly held and heated from all directions. The hair is not put under any tension and it takes just seconds to form a perfect curl. It even has an audio beep indicator to remind you exactly when to release the hair. Experiment with the different settings to create a variety of looks from tight, more defined curls to softer loose waves. With 3 temperature settings, 3 timer settings and the option to select the curl direction, the artistic control is in your hands.

From longer lengths to shorter styles, no matter what the hair type, the Perfect Curl will create shiny, long-lasting curls, every time. (via)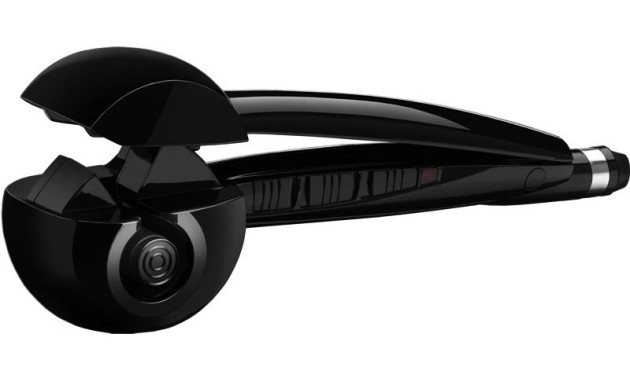 The BaByliss Pro Perfect Curl will retail for £120.00 + VAT (about $218 USD) at Aston & Fincher, Capital Hair & Beauty, and Salon Services, and can produce loose waves, soft waves, or defined curls, at 190°C, 210°C or 230°C, depending on your hair type.
Cool, right? It's not for me (I feel like this would take longer than my eight-minute flatiron curls; also, $218 literally, like, 15 times the price of a basic Conair curling iron), but it's definitely a very interesting, innovative product.
I haven't read any reviews yet, but I'll be keeping an eye out! Hit us up in the comments if you've seen this one in real life ;)