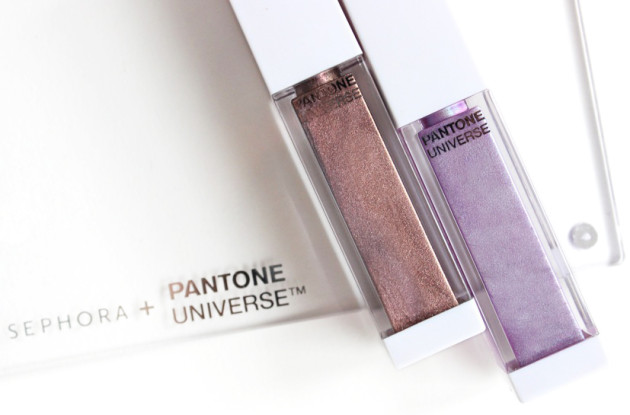 The product: SEPHORA + PANTONE UNIVERSE Light Storm Liquid Shadow in Tuscany and Smoky Grape
As someone with incredibly stubborn lids, I'm a sucker for an innovative eyeshadow formula. Whether it's some newfangled loose-pressed hybrid, a powder-finish stick, or a lightweight liquid, the urge to test & review comes up every time, like clockwork.
This time, it was for the new Sephora + Pantone Light Storm formula, a "long-lasting liquid eye shadow formula with color-shifting hues and incomparable shine [with] ultra impressive wear."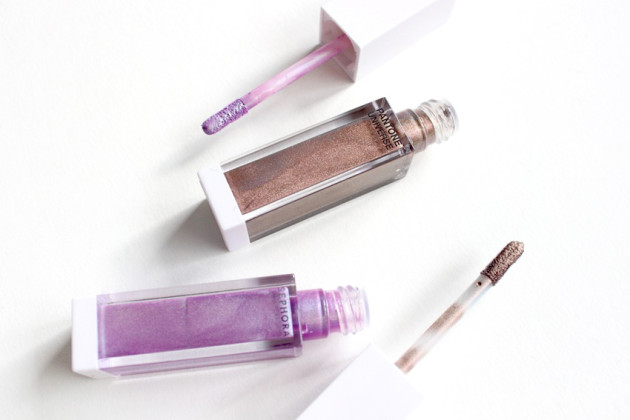 The formula: I've always liked liquid eyeshadows, and the Light Storm formula was no exception. These shadows apply smoothly and effortlessly, setting into a budge-proof finish and blending easily with fingertips or a fluffy brush. (I prefer using my fingers.)
Smoky Grape and Tuscany were both on the sheer side, layerable but definitely more suited to medium-sheer looks. I do get some fallout throughout the day, particularly with Tuscany, but it's never noticeable enough to really bother me.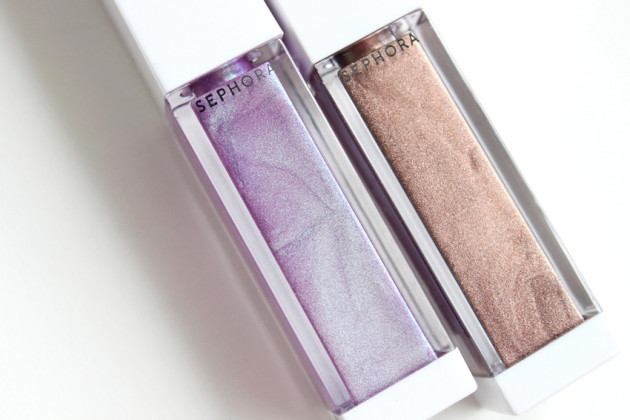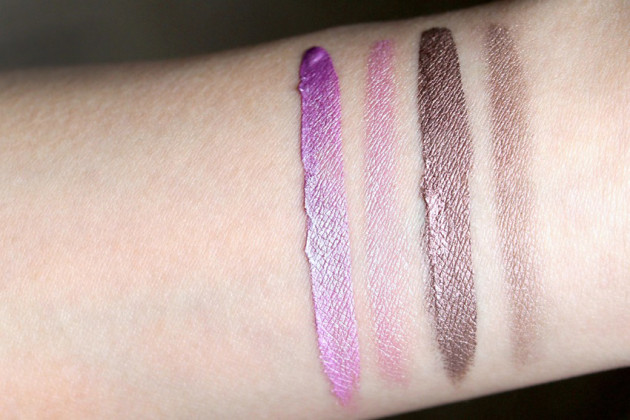 Sephora + Pantone Universe Light Storm Liquid Shadow swatches in Smoky Grape & Tuscany
The shades: The Light Storm Liquid Shadows feature a sparkly, duochrome finish, and come in some seriously gorgeous shades.
Smoky Grape is a beautiful light violet with a strong blue-green shift. Its base colour is actually a pink-violet, but it contains light blue duochrome microshimmer, which give it a cool-toned sheen and read as a light green at an angle.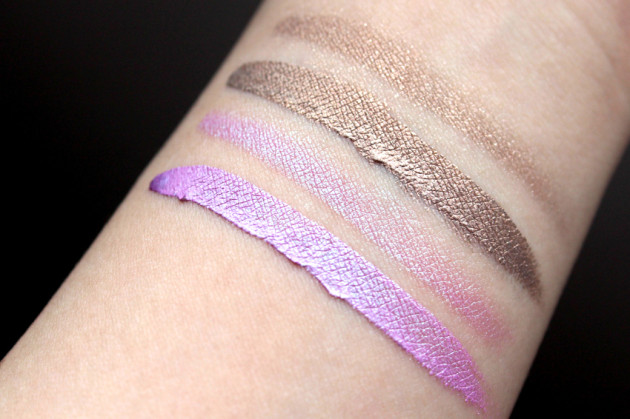 There's something complex and magical about Smoky Grape, and though its sheerness makes it very wearable, it never fails to leave me feeling like some sort of beautiful woodland fae. I like it best paired with nothing but a touch of lenghtening mascara, to compliment its light, ethereal finish.
Tuscany, on the other hand, is a medium brown with gold shimmer that shifts a soft rose. (Can I call this a taupe? It totally reads as a taupe on the lids.) The duochrome in Tuscany is much less obvious, but no less stunning — it's perfect paired with smudgy black liner for a smouldering, "date night" eye.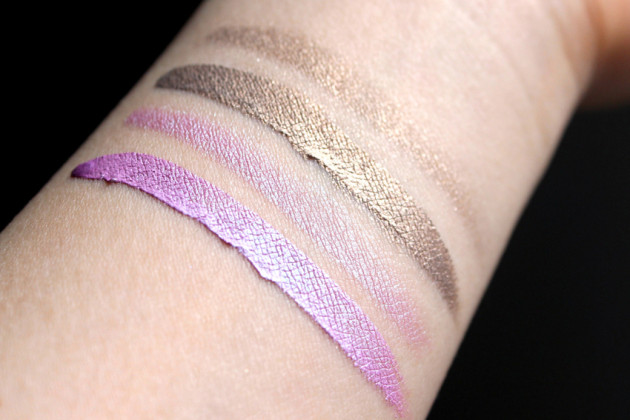 The wear: I was promised something "ultra impressive," but brands so rarely deliver on wear time for me. With the Light Storm formula, however, I really was impressed: I get less than four hours out of most powder eyeshadows, with primer, but these held up for over nine hours on my oily lids, through 25 degree weather and sweltering sunlight. (I'm sure they'd have held up longer, but I didn't have time to test them for more than that.)
Different formulas crease for different reasons, and I found that these wore away in three hours with watery eyes, while lasting all day for oily lids and repelling water (not saline) quite well.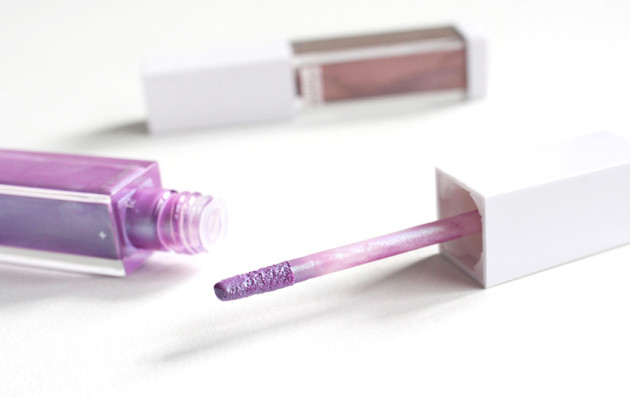 The verdict?
Like any great duochrome eyeshadow, the Sephora + Pantone Universe Light Storm Liquid Shadows are perfect for creating complex eye looks with just one product. They apply easily and blend out well, giving the effect of multiple shadows with just one shade — great for both makeup junkies looking for something different & newbies looking for an eyeshadow "cheat".
In terms of formula – if you have oily lids but not watery eyes, this may just be a "holy grail" formula for you. At $22 CAD, these wore better than my Ellis Faas Lights ($46 USD/$50 CAD), but with less pigment, way more product, and much better packaging. (The Light Storm eyeshadows are $22 CAD/oz; Ellis Faas Lights are $588 CAD/oz.)
P.S. Smoky Grape is, hands down, one of the most interesting eyeshadows in my entire collection, and I would absolutely recommend it to anyone who wants a sheer-but-complex eye look that they can put on in seconds.