Tuesday, September 23, 2014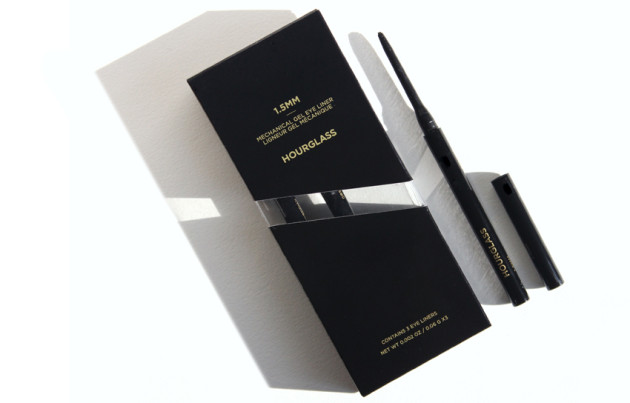 The product: Hourglass 1.5MM Mechanical Gel Eye Liner in Obsidian 
[Ed. note #1: Dear reader, I am so sorry to have disappeared again last week. I spent it resting, like a princess from an 18th century fairy tale, decaying as I waited for a prince who will never come.] [Ed. note #2: Sleeping Beauty metaphors work excellently for fibromyalgia.]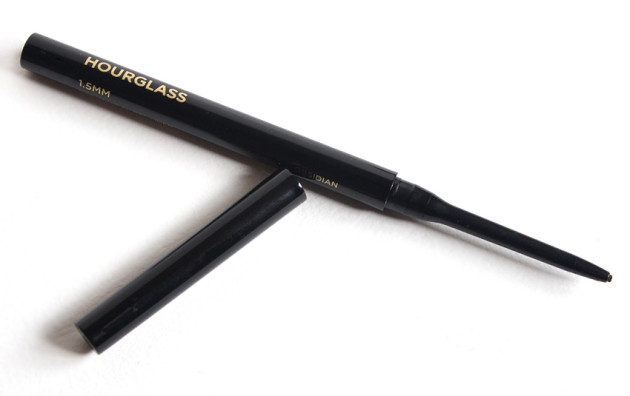 Hourglass 1.5MM Mechanical Gel Eye Liner in Obsidian
The concept: In a unique fit of precision, Hourglass has recently released a pencil liner with a small, specific liner width — something I've never seen before, outside of niche writing implements. Released only in black, in singles or sets of three, each pencil contains enough click-up gel liner for about 20 applications (2 clicks per eye), according to the brand.
I've read a lot of unhappy comments about the price of the liner, but honestly, it doesn't really bug me. Hourglass has never been a budget line, and 2 clicks of liner per eye provides you with plenty of product. The brand's honesty about the contents of each liner is quite refreshing – a lot of brands skimp on product with optic illusions and thick-walled glass or products halved and re-packaged, but only Hourglass has been upfront about how many uses their product actually contains.
But enough of that — let's talk about that liner, then.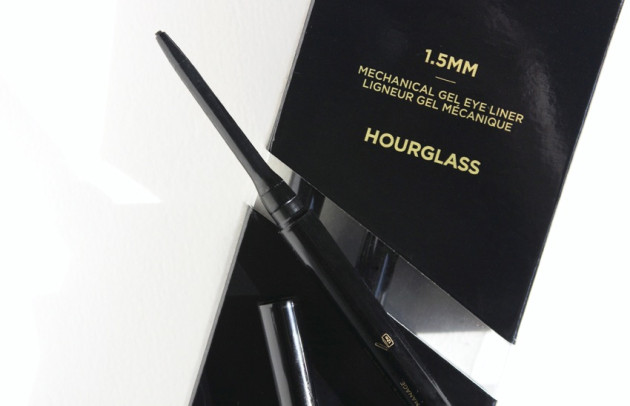 The size & shade: I still definitely prefer thin brushes and potted gel liners for a super-fine line, but for a retractable pencil, this one is extremely precise. It's considerably finer–and blacker–than all of the other mechanical eyeliners I own, but the intense colour is marginally softer and more satisfying than Milani Liquid Eye (not a twist-up) – Obsidian is a very neutral black, and as such won't look as unnatural as cooler liners of comparable intensity.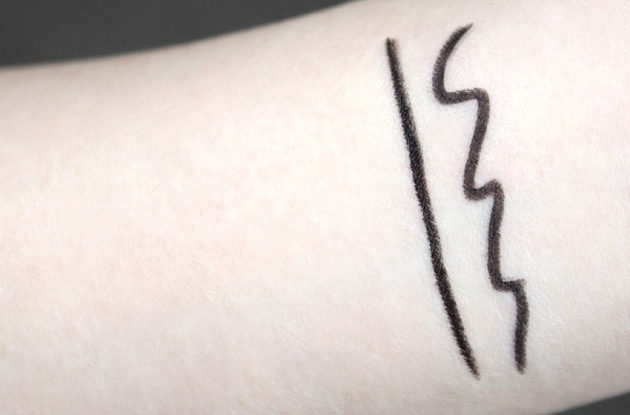 Hourglass 1.5MM gel (pencil) liner swatches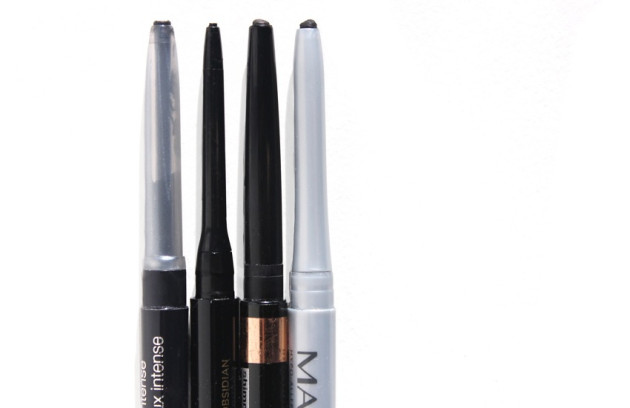 "Lead" comparison: Clinique Quickliner for Eyes Intense | Hourglass 1.5MM Liner | Physicians Formula Shimmer Strips Liner | Marcelle 2 in 1 Retractable Eyeliner (swatches at bottom of post)
The wear: Unfortunately, I wasn't enamoured with the wear time of this one. It applies easily and precisely, smudging well, but does give me little raccoon eyes by the evening — I wouldn't trust it for more than four hours without obsessive mirror-checks.
At almost a dollar per application (waterline, through the lashes, above the lashes, and a small wing on both eyes), I wish that this product wore better. That said, I've heard very positive things about the wear from bloggers without monolids, so your mileage may vary!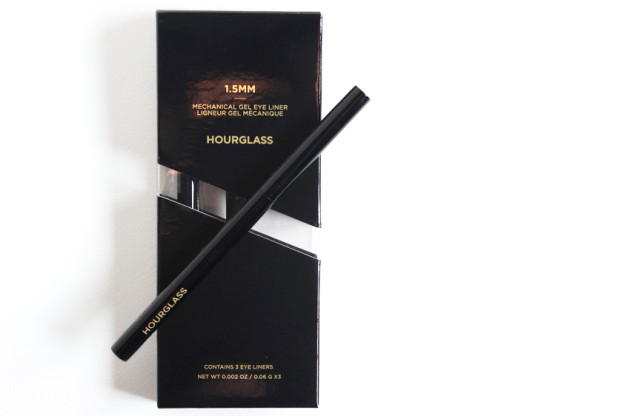 The verdict?
As much as I love the concept of a very thin pencil, and as much as I respect Hourglass for being honest about how tiny lines mean tiny cartridges, I would give these a pass if liner tends to smudge on you. Your money would be better spent on their calligraphy-brush liner or a new Ambient powder, honestly.
If liners do tend to last on you, though (because these certainly don't preform below average), then these could be a great addition to your stash — especially on the go. I'd recommend buying the set of three, because they will run out pretty quickly, and there's no anxiety like "oh god what if my liner runs out and I only have one eye done" anxiety.
Availability: $16 USD/$19 CAD each ($45 USD for three) at Sephora, Space NK, and Hourglass.