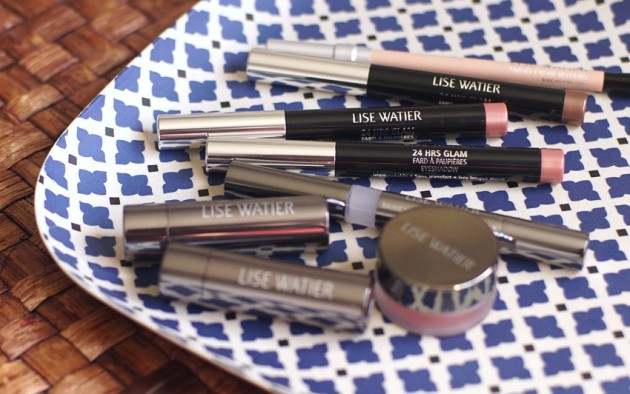 The product: Lise Watier Rivages, LE Summer 2015
» & don't forget about the super-pretty Palette Rivages!
I like getting super in-depth when I'm reviewing products, but every now and then, a collection comes along and you're just like, BUT I HAVE TO TALK ABOUT ALL OF IT. Lise Watier has a tendency to churn those out, so here are some quick (but no less detailed!) reviews of their summer Rivages collection (available mid-April to July 2015).
For those too lazy to stick around and read the whole thing, here's what you really need to know: the eye products in this collection (palette included) are absolutely killer. And, yeah, you kind of need all of them!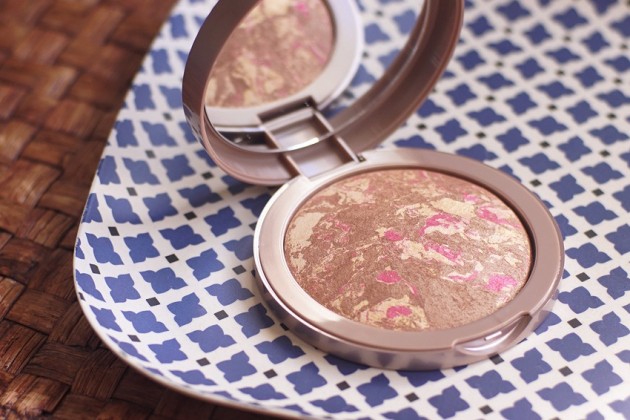 What to buy
Smokey Kohl Velours in Nude Velours ($21 CAD)
I've wished for a great nude eyeliner from the drugstore for years, and finally (just weeks after I caved and bought one in a moment of weakness) one exists!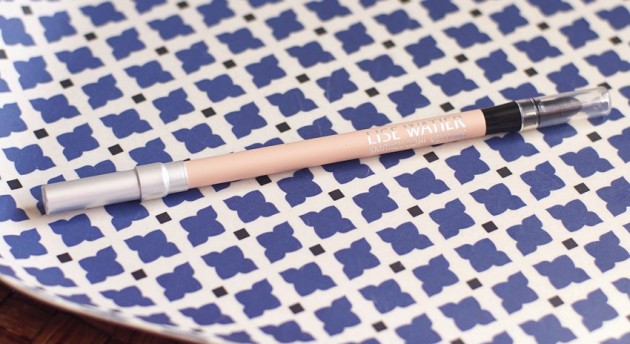 Described as the "ultimate eye brightener," Lise Watier's new Nude Velours Smokey Kohl eyeliner can be used to brighten the waterlines, lashlines, and inner corners of your eyes. It's creamy, pigmented, and easy to work with, and the matte Nude Velours shade works perfectly against my complexion to brighten up my eyes without looking stark on my waterlines.
» How does it stack up? Nude Velours is cooler, lighter, and more smudge-resistant than Rimmel's 005 Nude ScandalEyes Kohl.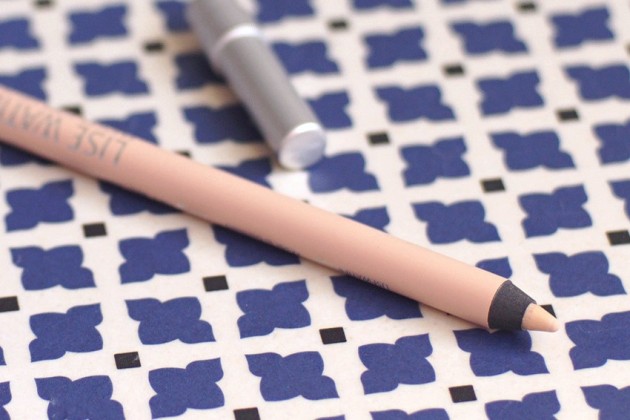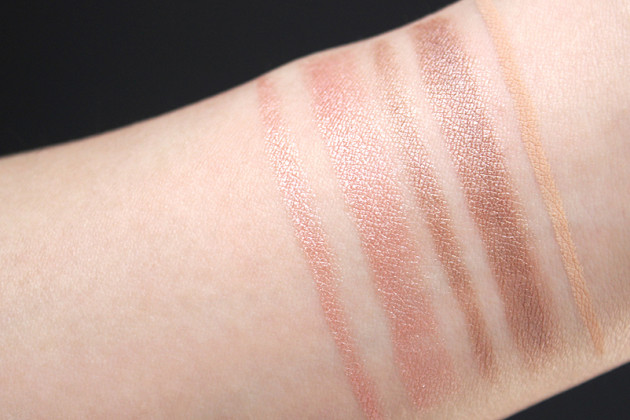 Lise Watier 24hrs Glam Eyeshadow swatches in Sexy Glam, Chic Glam; Lise Watier Nude Velours Smokey Eye Kohl swatch
24hrs Glam Eyeshadow in Sexy Glam and Chic Glam ($23 CAD)
The last must-have from this collection is yet another eye product: the 24hrs Glam Eyeshadows. I tested these in Sexy Glam and Chic Glam, both from Lise Watier's permanent line, and I really liked them — they set within seconds, but it's pretty easy to buff out their edges and they wear very well.
» Sexy Glam is a glittery light pink; Chic Glam is a smooth, shimmering cool taupe.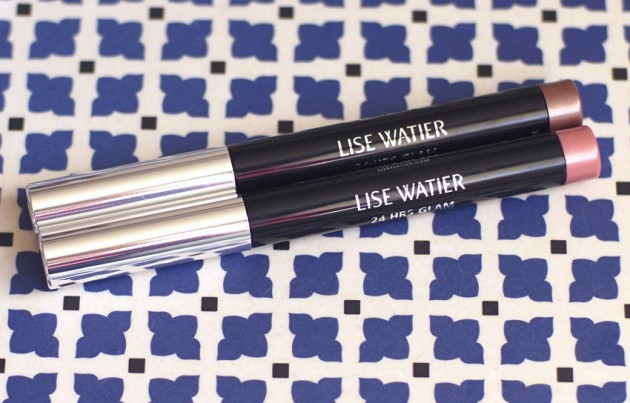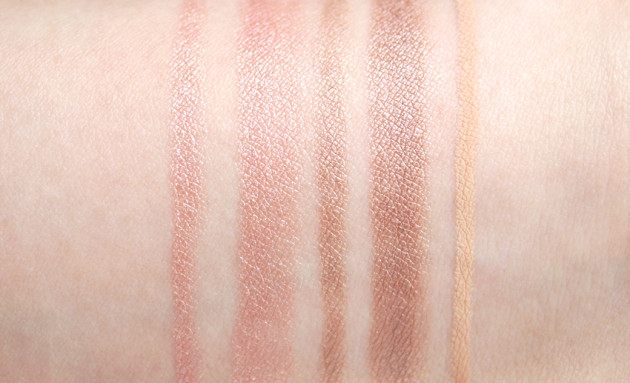 Lise Watier swatches, L-R: Sexy Glam, Chic Glam, Nude Velours
Like a lot of automatic cream eyeshadow/base/liner pencils, the 24hrs Glam shadows are waterproof and have a sort of chunky-glittery finish. I like them best layered underneath powder eyeshadows (may I suggest the Lise Watier Palette Rivages?), where they add an interesting sparkle to satin and matte finishes. Worn with primer, I can get a solid 10 hours out of these without creasing or fading, which on my lids is really good.

Lise Watier Sexy Glam (L), Chic Glam (R) 24hrs Glam Eyeshadow
What to try
Blush Fondant Suprême in Shell ($30 CAD)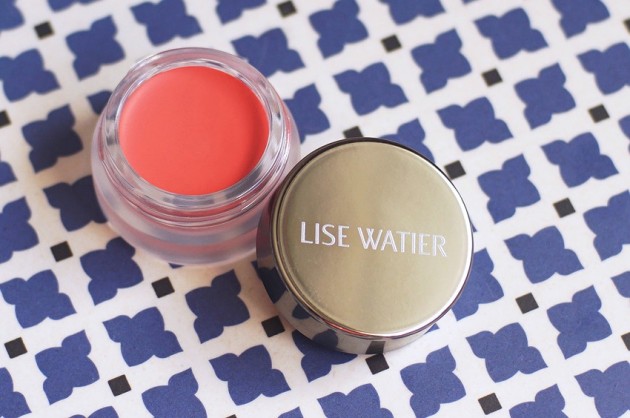 Shell is a skip for me, but I can think of a few fellow bloggers and beauty addicts who it would be an absolute must-have for! (I'd kill to see this on Natalie and Divya — it would look bloody amazing on both of them.)
The Blush Fondant Suprême formula is layerable, velvety, and silicone-y, with Concentrated Labrador Tea Extract and a satin-matte cream-to-powder finish. I like it applied best (sparingly!) with fingertips, but I think it's rather overpriced at $30. It really is a gorgeous, unique colour, though, so pick it up if you've been dying to get your hands on a shade like this! (Swatches if you scroll down.)
Magic Lip Colour Enhancer ($24 CAD)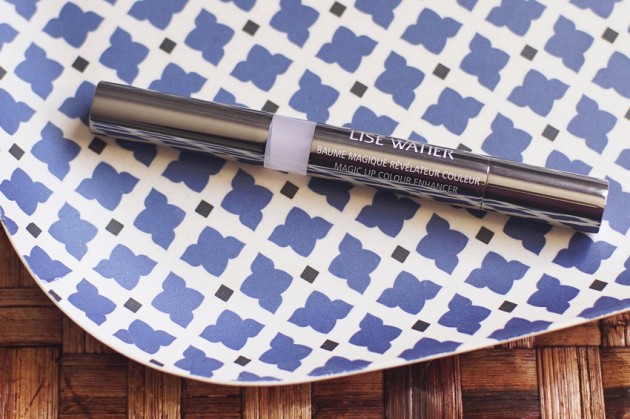 The Lise Watier Magic Lip Colour Enhancer is apparently part of the brand's permanent line now, and it's a pH-adjusting lipgloss with a shimmer-free formula. I like it, but I like all pH adjusting lipglosses — it's kind of a weakness of mine.
I think the packaging on this one is particularly sleek, but honestly, I prefer my Physician's Formula pH-adjusting lipgloss. It's just a touch more muted and can be picked up for a mere $8 when it's on sale at Shopper's.