Wednesday, April 22, 2015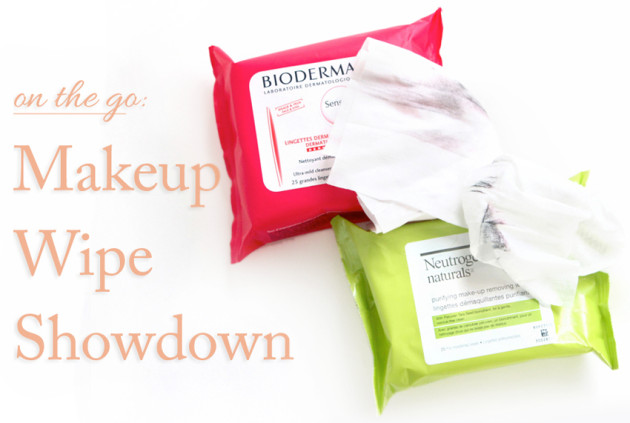 The products: Neutrogena Naturals Purifying Make-Up Removing Wipes vs Bioderma Sensibio H2O (Créaline H2O) Dermatological Wipes
I'm not a makeup remover wipe kind of girl. But I will admit that they do have their appeal, and when these two packages of wipes landed on my desk at around the same time… I mean, I'd have to be a monster to not want to see how they measure up!
(Here's how.)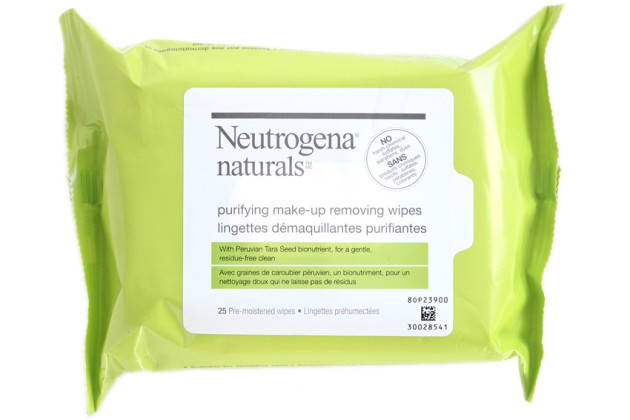 Neutrogena Naturals ($9.99 CAD/25 wipes)
Today's first contender is a flashy new package of makeup wipes from Neutrogena. These are the brand's first silicone-free wipes (finally!!!) and launched nationwide this March/April.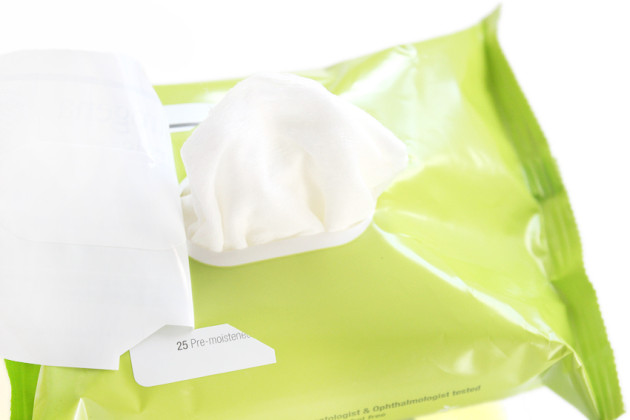 They come generously soaked in green-apple-scented makeup remover, aren't tested on animals, and are both bio-degradable and are made from fibres from sustainably-managed forests. They're designed as a no-rinse way to remove face and eye makeup, and are formulated with Peruvian Tara Seed bionutrient to gently cleanse without any residue.
I have no idea what Peruvian Tara Seed is, but it sounds cool and I approve of anything that smells this crisp and uplifting.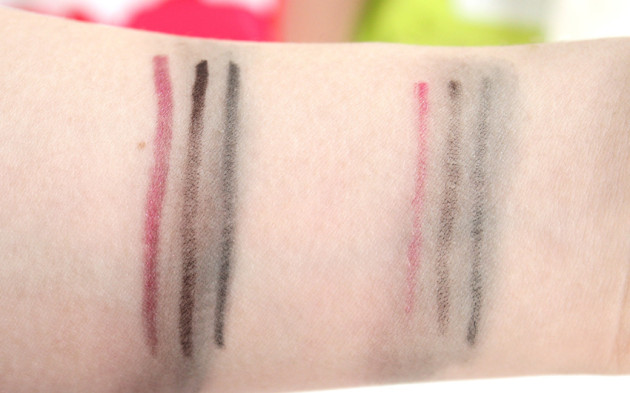 Bioderma (left) vs Neutrogena Naturals (right) — wipes rubbed 5x over three different eyeliner formulas.
(Shu Uemura Drawing Pencil, Clinique Quickliner for Eyes Intense, and Annabelle Retractable Eyeliner)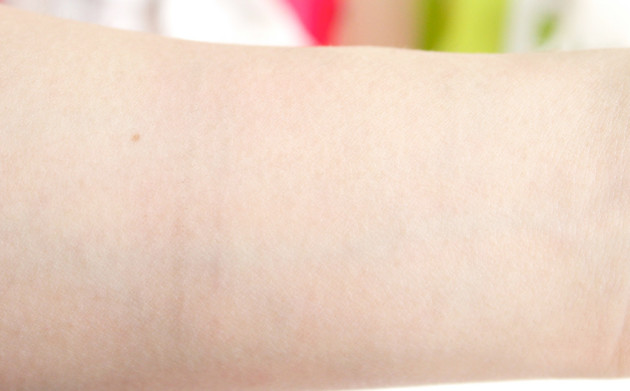 Bioderma (L) vs Neutrogena (R), scrubbed over the liners until nothing else would come off
The fast facts: 
$0.40/wipe
Paraben- and silicone-free
Smell AMAZINGLY DELICIOUS
97% naturally derived
Double-sided smooth/bumpy texture
How they compare to the Bioderma wipes:
Not as soft and velvety
Remove makeup more quickly and effectively (I was really surprised about this, and actually ran three different tests to double check. The Neutrogena wipes won every single time!)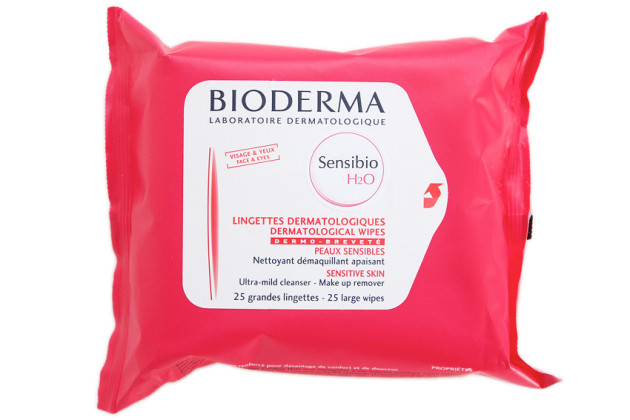 Bioderma Sensibio ($14.95 CAD/25 wipes)
Today's second contender launched last fall from Bioderma (yes, that Bioderma). The Sensibio H2O wipes–which go by Créaline H2O overseas–are soaked in Bioderma micellar water and are made to cleanse and remove makeup on both the eyes and face.
(Note that these aren't just saturated with the bottled Bioderma Sensibio water, though; this is a micellar water formulated specifically for these wipes.)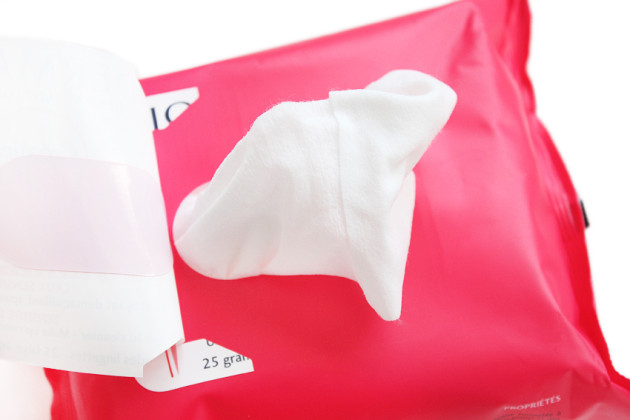 These are very gently fragranced (I think they smell kind of clinical and plasticky, honestly) and are very thick and soft.
Weirdly, my very favourite thing about these wipes is that they come in a really luxe, matte cherry package. It's thicker and smoother than most wipes' packaging, and it doesn't crinkle as badly over time — so even 10 wipes in, the package still looks respectable and seals tightly.
The fast facts:
$0.59/wipe
Silicone-free
Great packaging
Thick, soft, velvety sheet texture
How they compare to the Neutrogena Naturals wipes:
Much more gentle (especially noticeable in the eye area, though both were a little prickly)
Leave skin feeling softer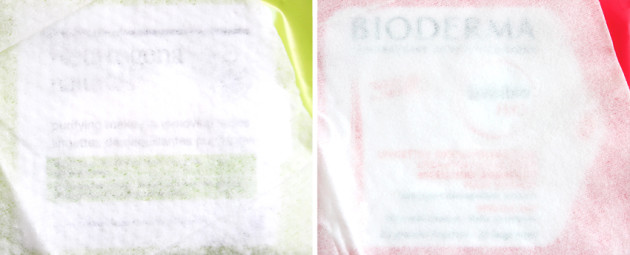 Neutrogena vs. Biodrma texture
The verdict?
I'm not a fan of using makeup removing/cleansing wipes everyday, but sometimes, the situation calls for them.
Both of these are great options, but honestly, I'd re-buy the Neutrogena wipes first. They're a little bit rougher, but they do a better job of removing stubborn makeup… and they smell insanely (INSANELY) good!
Availability: The Neutrogena wipes are $7.49 USD/$9.99 CAD at drugstores across North America; the Bioderma wipes can be found at Murale and select drugstores across Canada for $14.95.