Monday, December 10, 2012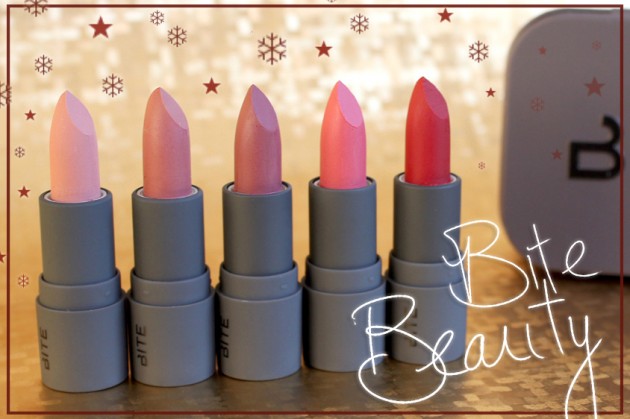 A quick, silly snapshot of the Bite Beauty Bite Size Discovery Set ($25 USD/$29 CAD), because what are the holidays without a few tongue-in-cheek Photoshop brushes?
I'm three-fifths through these little guys, and haven't found an unflattering shade thus far. The set itself recently sold out online, but the shades themselves are permanent — more photos & swatches when I get a chance. If you can't find all five in-store, the individual shades are well worth picking up, too!
(The Bite Size Discovery Set includes Bite Beauty Luminous Creme Lipsticks in Retsina, Musk, Shiraz, Fig, and Pomegranate, from left to right in the photo above.)