It's been a while since our last Ladystuff instalment, so when I was contacted by Stayfree about their new Stayfree Challenge, I snapped up the opportunity in an instant. Fake-science that has to do with making periods less awful? Count me in.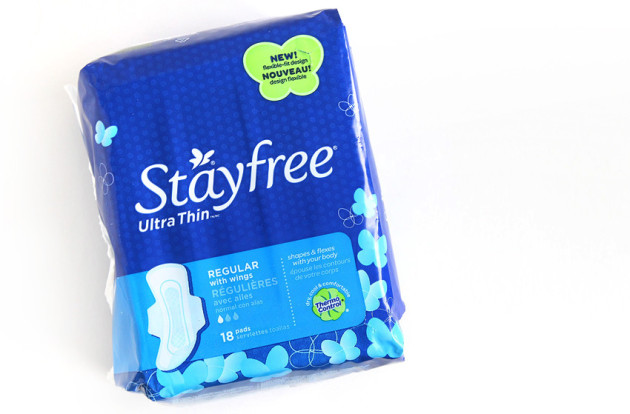 This nine-step challenge requires bloggers to begin by laying out three pads: Stayfree's new Ultra Thin pads (about $7 USD/32 pads) plus two unmarked competitors. Funnily enough, the two competitors are the exact two pads I was using before, so I recognized them pretty easily! (The yellow is Always and the white is Kotex's Natural Balance Ultra Thin Regular with Wings.)
Once lined up, the challenge itself is pretty simple: you pour 5 ml of blue saline onto the centre of each pad, wait 30 seconds, then top each with a blotting sheet and 5 lb weight. (The package all of this arrived in was so heavy, you guys.) Then, five seconds later, all you have to do is remove each weight and blotting sheet.
When I completed the challenge, I found that
the Stayfree blotter was almost completely clean
, with the Kotex blotter coming in second. What was really alarming, though, was that the Always pads I've been loyal to since forever (I still remember 
freaking out
about how thin their most recent launches were and how well they absorbed) did terribly — the blotting sheet was so soaked that it stuck to the weight!
What you can't see in the pictures is the texture of each pad, so I wanted to touch on that briefly, too. I found Competitor #1 (Always) to be the stiffest, and Competitor #2 (Kotex) pad the spongiest; sort of like many layers of netting rather than a compressed stack of fibers. The Stayfree pad fell somewhere in-between — they were a little clunky but very soft, and I found them to be the most comfortable to wear out of the three.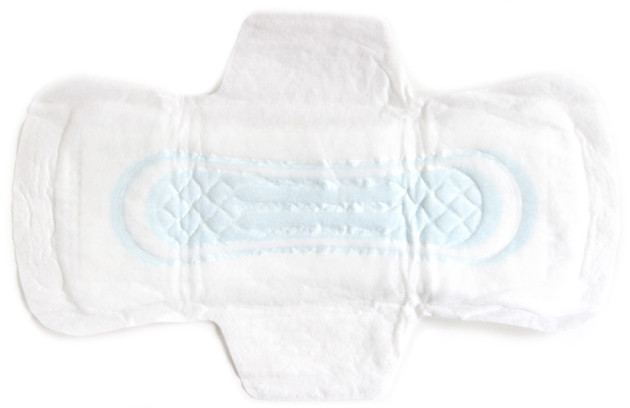 In conclusion…
I don't do a "verdict" section for sponsored posts, but I did want to wrap things up with a summary. Despite the fact that I did this challenge for fun, I actually got something out of the results — I found out that there's something better out there than Always Infinity pads, and that something is Stayfree Ultra Thin. The Stayfree pads don't just absorb better, but they also feel less like a manilla folder that's been unfortunately positioned between your legs, so that's a plus.
Will I be making the transition to Stayfree in the future? You bet your buttons I will. Or – I would (I definitely, definitely would), but I found out a week after receiving this challenge in the mail that I don't really, uh, have a period anymore?
But that's an IUD tale for another day…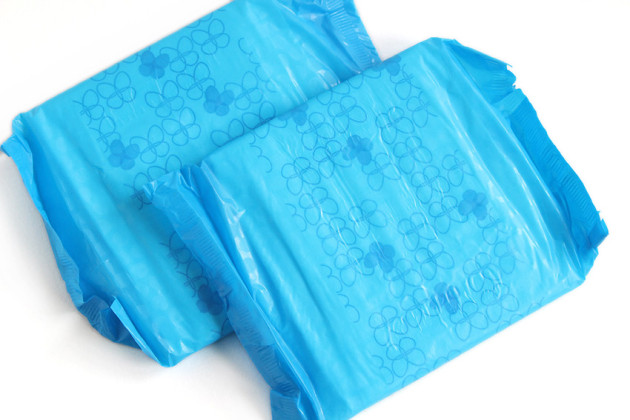 Stayfree Ultra Thin pads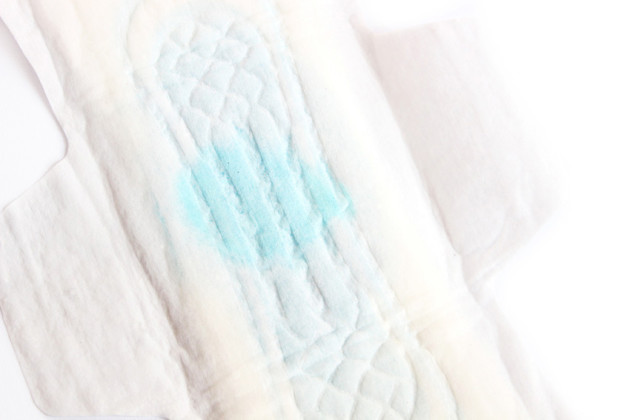 Stayfree Ultra Thin pad + 5 ml blue saline
–
Disclaimer: this challenge was sponsored by Stayfree, but my opinions (good or bad) cannot be bought. My priority at all times is our readers, and that's not going to change! 
To clarify, all I was required to do for this post was film or photograph the fake-science part. The rambling review? That was all me, folks. You're welcome.