Saturday, October 24, 2015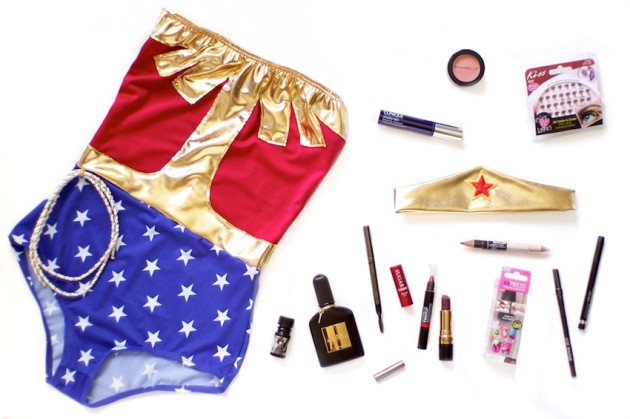 I haven't dressed up for Halloween since I was… oh, god. Maybe twelve or thirteen? But I'm also not a fool, so when 3wishes asked me if I wanted to cover anything from their site this year, I jumped at the chance. Because SUPERHEROES, YOU GUYS. Superheroes.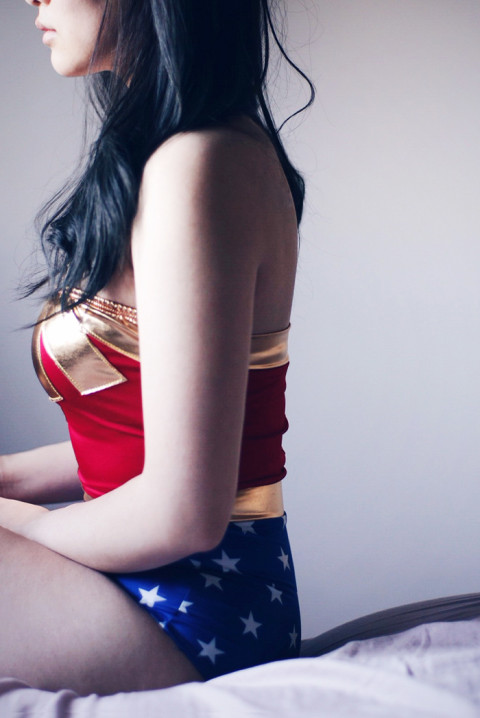 I tried on their American Hero Costume in a S/M, which is made from swimsuit fabric and comes with a Lasso of Truth and a stretchy Wonder Woman headband. (I mean, I'm not usually a DC girl, but you don't mess with the classics, you know?)
The costume was comfy and actually really good quality, but it was very small for a S/M — I'm 5″2 and I usually wear a size 4, but because the gold waist area of this costume doesn't stretch, it was really difficult for me to get into. If you can, I would recommend going 1 or even 2 sizes up from what you usually are! (I am always, always a small or extra small, but a 3wishes M/L definitely would have fit me better.)
One of the other reasons that I picked a Wonder Woman-type costume is that, well, I'm not super into showing a lot of skin — and this one could definitely be styled differently. Grab a pair of shorts, some tall boots, and a sweater, and suddenly you're all covered up and ready to go!