Tuesday, January 18, 2011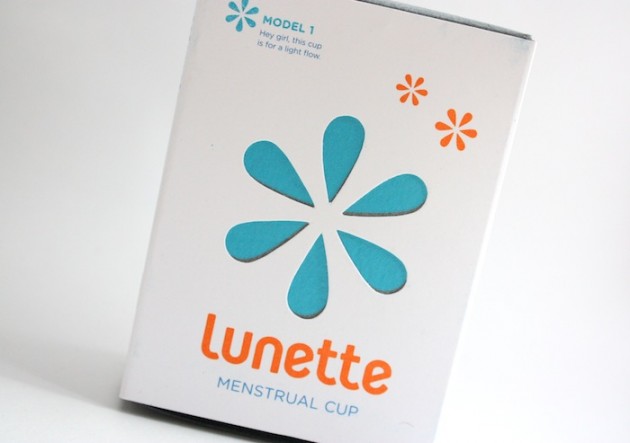 The first cup that I wanted to review today was the size 1 clear Lunette, simply because I'm awful at saving the best for last. Of all of the cups that I've tried, this was by far my favourite! It turns out that it may actually be a good thing that this review is so delayed – the Lunette site has gotten a facelift recently, which should make picking one up a lot easier. (They're hard to find in-store, at least in Canada.)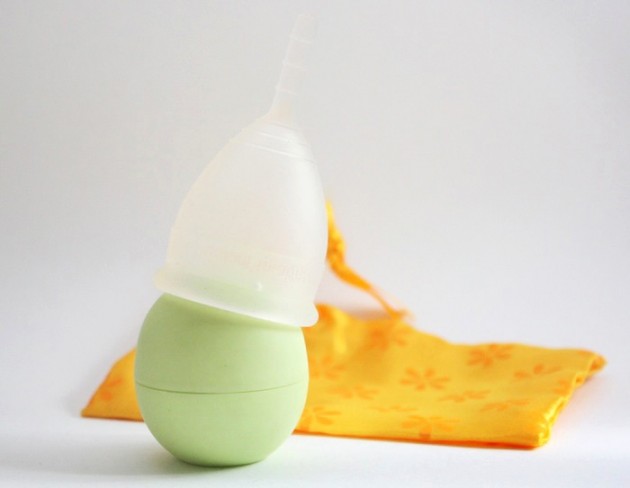 The shape: I wanted to give you ladies a really good idea of the size of the Lunette, so it went on a bit of a photoshoot with some popular beauty products ;) The Lunette is more pear-shaped than the DivaCup – it's the parabola to the DivaCup's absolute value function, if you will. To each her own, I know, but I personally find that this helps it sit more comfortably (and makes removal a fair bit easier!)
It also has more of a "tail" than many other cups, but don't let that scare you away (it's actually a good thing). I find the longer end makes guiding the cup out easier, and despite my initial worries, you can't feel it. It doesn't stick out much, and if it does, you can trim it yourself at home. (Plus, you've already got fold-y stuff going on down there. A bit of soft silicone doesn't make much of a difference!)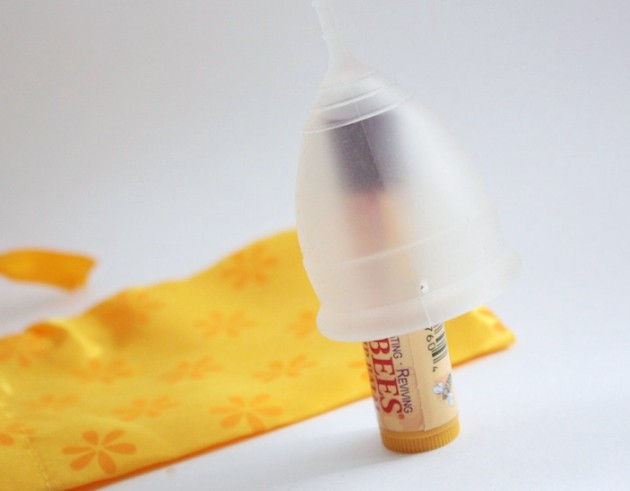 The dimensions: The size 1 Lunette…
Is 41 mm by 47 mm, with a 25mm stem
Holds 25ml (that's about 4 regular tampons, three super tampons, or 2 super plus tampons)
Is appropriate for most body types (the model 2 is usually for those who have given birth, and/or have particularly heavy periods.)
(I'm thinking I should probably try out a model 2 sometime, seeing as I bleed like mad and the DivaCup #2 fits me decently. The Selene is tempting, and hey – it would give us another photo op! Hmm…)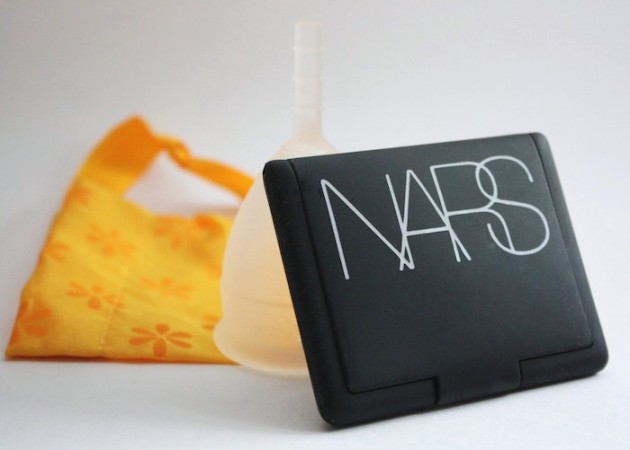 A cost breakdown: I wasn't kidding when I said that I bleed a lot; for the first two days of my period I go through about seven extra super tampons in a day, plus two pads and then another extra super and an overnight pad while I sleep. After that, I use about two regular tampons and one pad for the next three days or so.
Now. The Lunette is $39.99, which seems pretty pricy… at first. However, you can keep a cup for three years according to the FDA (though most cup users say that they're good for about 10; the FDA's probably just covering their arses!) so let's do some math. AURGHHH I hate math.
Tampons: 1 box of Extra Super Tampax per month ($5 for 20), plus two packages of Always pads ($9 for 28) per year. Assuming 13 periods per year. TOTAL: $249 over three years

The Lunette: 2 cups (just in case), plus… say, six boxes of disinfecting wipes (2 per year) and a bottle of Feelbetter? TOTAL: $80 over three years
I rest my case.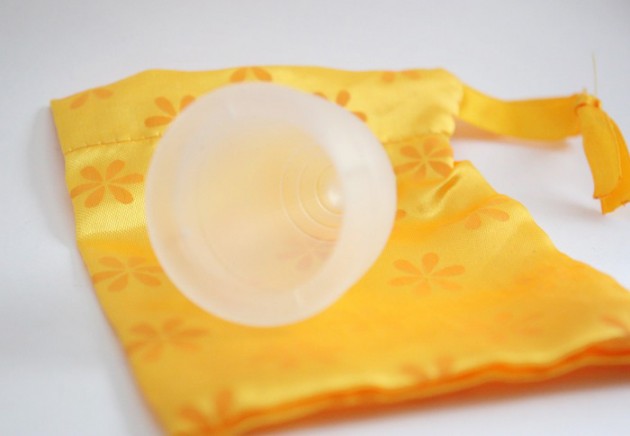 Other stuff worth knowing: (more…)