*sponsored by Two Oceans
When it comes to deciding whether or not I'm down to watch something in a group, my thought process usually goes a little something like this:
>> Is it offensive or marginalizing?
>> No? Okay, cool. Are you gonna be mad at me if I talk the whole time?
>> Still no? Perfect. Can I eat during it?
>> Yes? DONE. Hand me those snacks and turn on the show.
This week, the show in question is The Bachelor Canada, where yet another white guy named Chris is searching for the love of his life.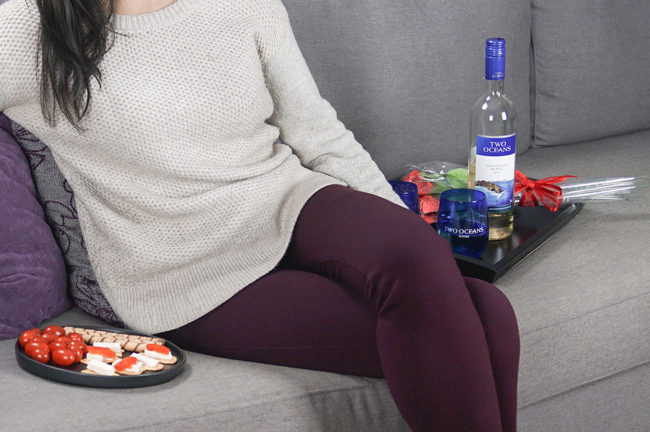 What's going on right now on The Bachelor Canada
My favourite Chris is and will always be Chris Evans, who seems like a genuinely good dude who just wants to tell dogs they're good boys and make his mother proud. The Chris on The Bachelor seems okay too (and has a stellar head of hair slash face-of-beard), but he probably hasn't ever saved an entire city in a movie or anything.
I thought I'd be in this game for Lisa, the kooky professional mermaid & squirrel rescuer, but I've developed a massive crush on Brittany M. instead. I have literally no idea why the other contestants seem to hate her, but girl, if you don't come out of this with a ring on your finger, you know where to find me.
Current expectations for this season of The Bachelor CA: probably not going to end up as a beautiful poly love fest; definitely not going to end up with an equal-age match.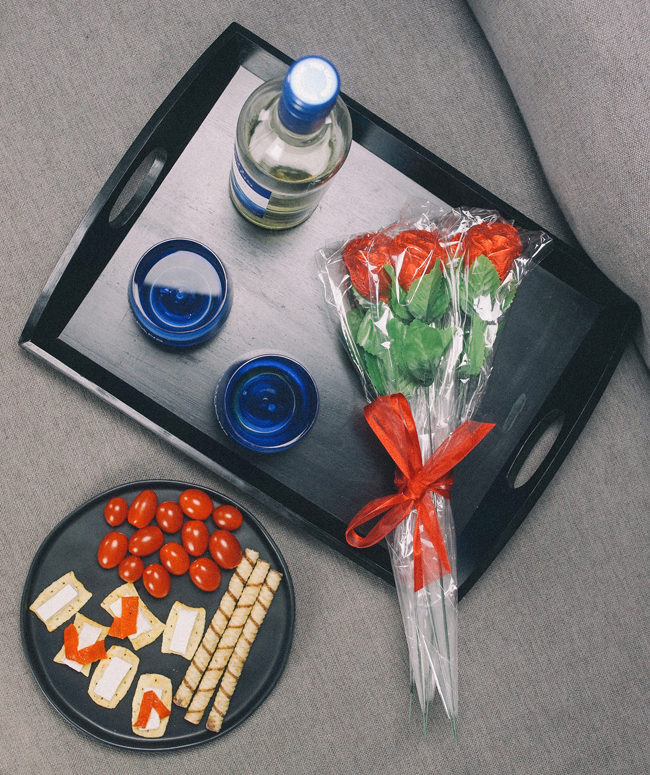 How to put together an easy viewing party (in under 5 minutes)
The only things you really need for an easy viewing party for two are 1) wine and 2) snacks. I'm rarely prepared for anything in my life, so I tend to drink my TV wine the way any terrible adult does: over ice.
I know it's bad form to ice your whites, but is there any better pairing for a guilty pleasure reality TV show than a citrusy Sauvignon Blanc on ice?
On the side, I'll do an easy snack – fresh veggies from the farmer's market, at least one pre-packaged snack with chocolate, and crackers with cream cheese. (The crackers are low-fat so the cream cheese can be full-fat. Because… that's how eating healthy works*?) Or, if I've successfully made it out of the house that day, I'll do a little plate of mini cupcakes from my favourite Edmonton cake shop.
I'm betting that Lisa leaves The Bachelor this week, but I guess I'll have to watch the show to find out for sure!
What are your go-to snacks for a night in front of the TV?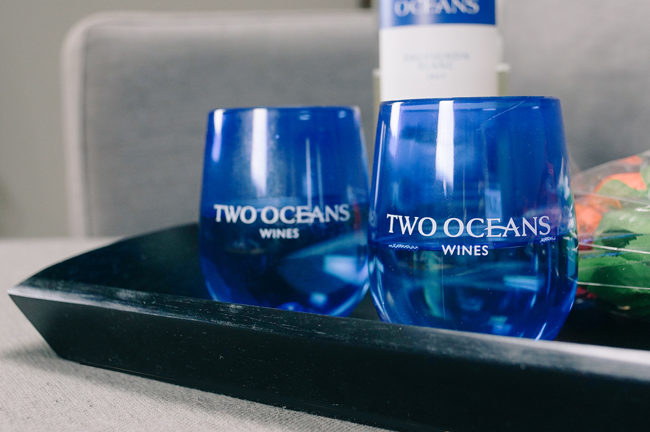 —
*Don't tell me if it isn't. I don't want to know.