Wednesday, October 8, 2014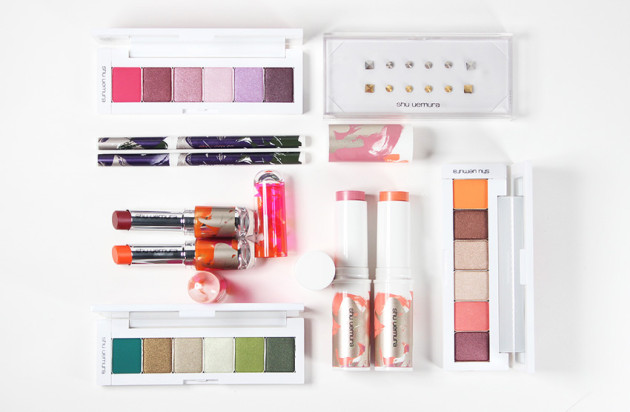 shu uemura brave beauty, fall 2014
What's that, you say? What's that?
Yup. After many long months (I think this Marc Jacobs makeup look was the last proper one I posted, with photos from two summers ago), here's a new makeup look for you to feast your eyes on. It's just an eye look–I'm easing myself back into the swing of things–but I hope you like it.
PS: Tracy, this one's for you! I'm wearing greeeeens!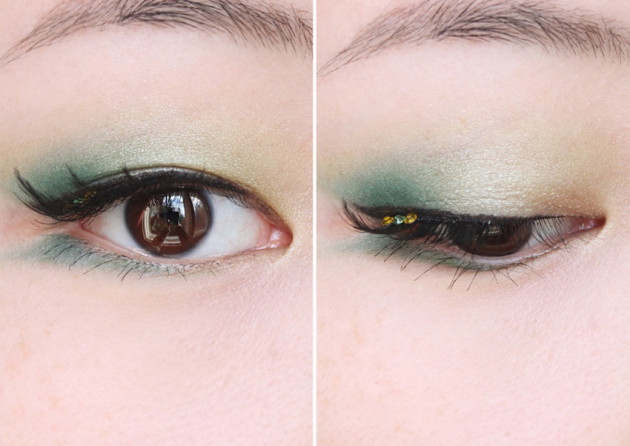 shu uemura brave beauty green eye palette makeup look
I'll be reviewing shu's Brave Beauty collection soon, but for now, this look features the collection's shu uemura Brave Beauty Eye Palette Green ($90 CAD) — and no other shadows. I used the light green from the palette in the inner corners (shade GR4), the silver-green through the centre of the lid (GR3), and that beautiful matte green (GR1) on the outer corner, both on the lid and below the lower lashline. For this amount of intensity, I did need apply the matte shadow with a damp brush, but the fall-down was very minimal.
Finally, I blended out the look using the yellow-green second from the right (GR5), added a bit of black gel liner along the upper lashline, and applied both mascara (below) and shu's Mini Yellow Quartz accent lashes (above). The lashes were actually from shu's summer collection last year, but I thought they fit in perfectly with this look — after all, the little gems are yellow and green, just like these shadows!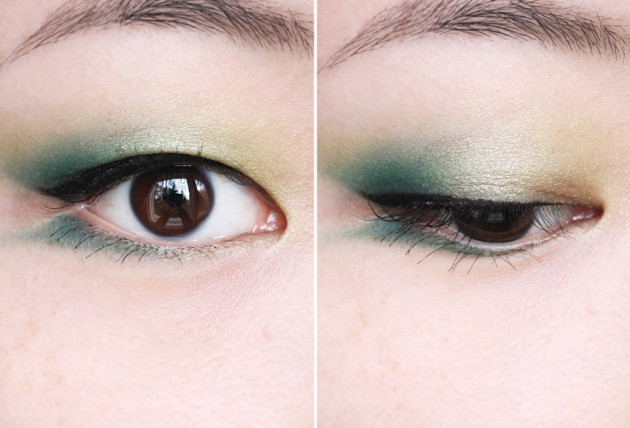 the look, sans lashes
The Brave Beauty collection does include an array of gold and silver face studs, but they're a little big for just an eye look. It's doable, but I think they fit in far better along the cheekbone or as faux microdermal implants — maybe through the collarbone area, even, if you're feeling particularly… brave.
Jokes! I'm making jokes! Do you like them.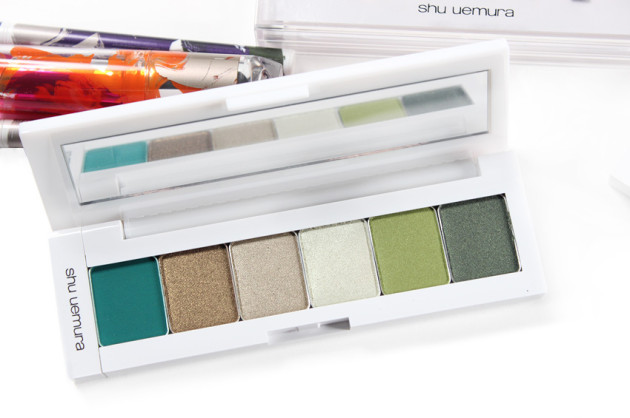 shu uemura brave beauty green eyeshadow palette
Shop this look
Shu Uemura Brave Beauty – Green Palette ($90 CAD)
Shu Uemura False Eyelashes – Mini Yellow Quartz Accent Lashes ($23 CAD) from shu's Summer 2013 Eye-Conic collection
Essence Cosmetics Gel Eyeliner – 01 Midnight in Paris
theBalm timeBalm – Lighter Than Light ($18 USD)
Giorgio Armani Eyes to Kill Mascara ($30 USD)
So… do you do greens?