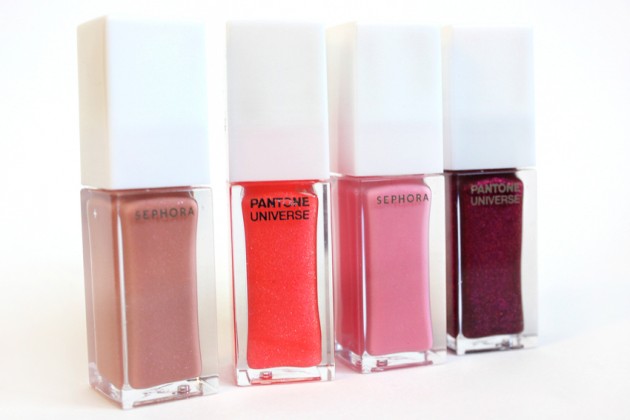 The shades: This is a set of four, but it feels more like two sets of two: the beige & the pink, and then the orange & the plum. The former (first and third swatches) feature a creamy base with bits of shimmer; the latter (second and last swatches) are more like sheer shininess dosed liberally with chunks of glitter.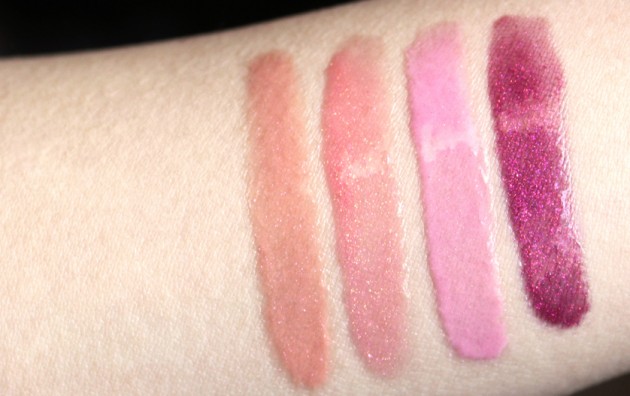 I found these most-to-least wearable in order of the swatches: first, the caramel beige, with its glossy, creamy finish and (relatively minimal) unexpected pink shimmer; then, the sheer tangerine, which reads as a surprisingly pinky peach out of the tube.
Next (and here's where we start with the shades I don't find wearable at all,) there's the milky pink, which has the best pigmentation but settles terribly into lines; and finally, the vampy plum, which should have been absolutely stunning but applies sheerly with a truly ridiculous amount of fuchsia glitter.
Seriously: ridiculous.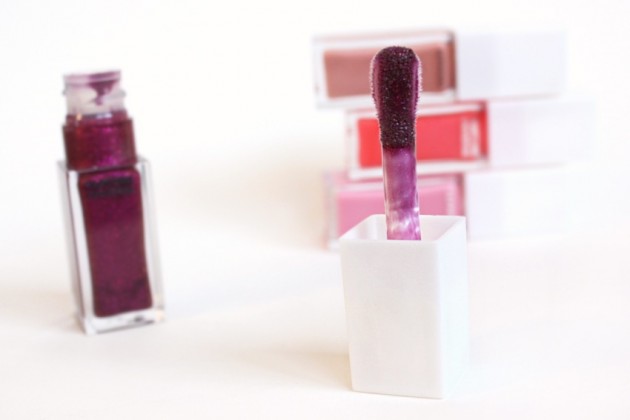 The formula & packaging: Scented strongly of a caramelized vanilla and feeling equally sticky , these glosses are packaged in oversized doe-foot applicators. Shorter and wider than your average gloss, the foot is awkwardly large, and the packaging overall is quite similar to that of the Clarins Instant Light Blush — keyword being blush. 
While functional and actually quite cute, I wasn't crazy about the way Sephora decided to package these. It's really refreshing to see something a little different, but I think these tried to push the envelope just a little too far.
The verdict?
At their original price, this gloss quartet would have been an absolute miss. For $12 USD/$14 CAD, though, I'm ready to be much (much!) more lenient.
While I don't love these, I do find them very interesting. Each shade in the set is set apart from the others, and the shimmer (if not exactly something I'd inflict upon anyone I care about) is fascinating — I just can't look away when I swatch these. The packaging was an interesting choice as well; again, I hated it, but I find myself unable to look away.
It's like watching a shimmery train car filled with gloopy vanilla syrup go off the tracks. You know you shouldn't enjoy it, but you totally still do.