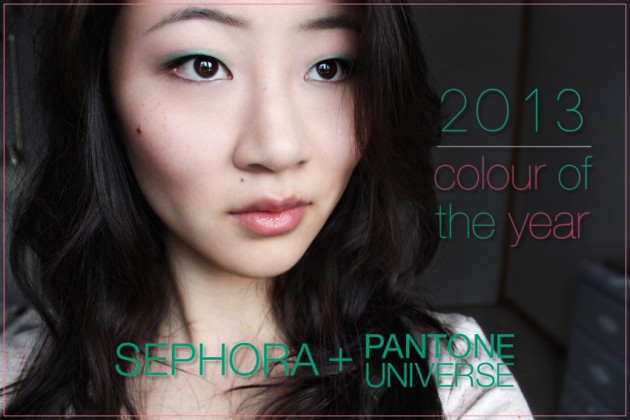 I'm all about multi-tasking when it comes to posts, so  I couldn't miss this chance to share a green look with you: not only is it totally appropriate for St. Patrick's Day, but it features Pantone's 2013 Colour of the Year, Emerald.
Don't miss this post on SSB for the full tutorial!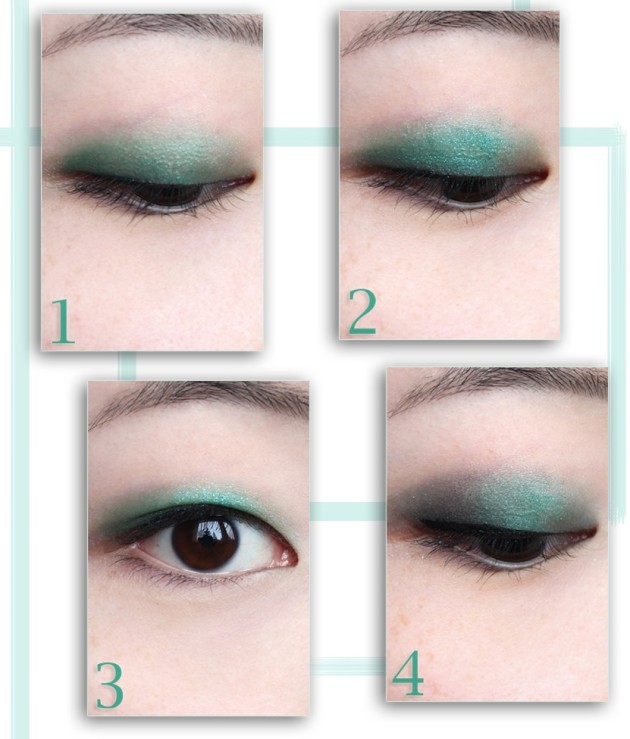 I kind of hate Pantone's 17-5641 Emerald, to be totally honest, but I'm sucking it up for the time being. It's not that I don't love greens–I love a deep forest green, and I'm currently smitten with this grey-green polish–it's just this green.
The Sephora + Pantone Universe Emerald collection is undoubtedly gorgeous on some, but I just feel like it looks a little obnoxious on my skintone, you know? A little too bright, a little too blue.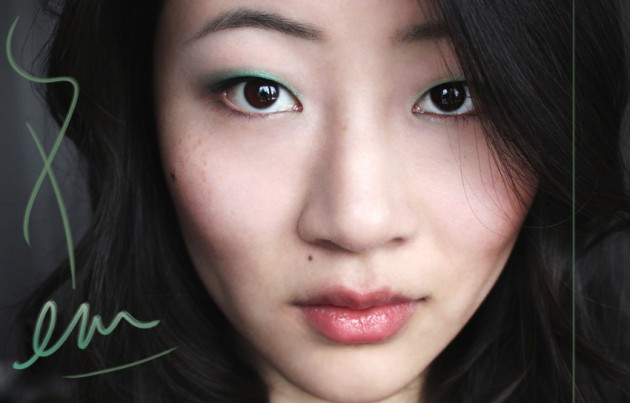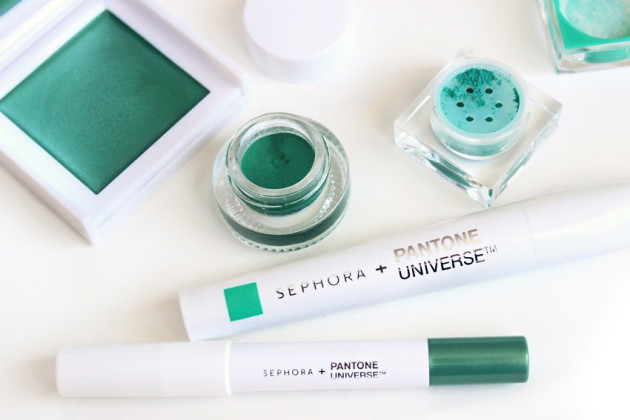 Bright lids & light lips
I don't often opt for a brighter version of something, but I really preferred this one — as gorgeous as the red lip was, I liked the vibrance of the monotone lid & shimmery, mid-toned lip.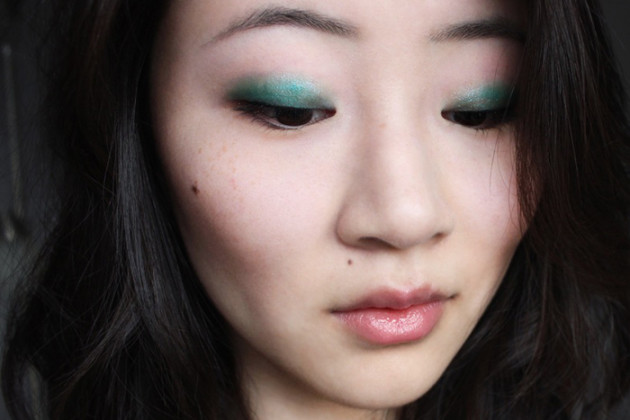 I layered the Sephora + Pantone Prismatic Shadow Block and Lightspeed Glitter Dust (both in Emerald) to get this eye, and I have to say: not really feeling either product.
The Shadow Block in particular really grated on my nerves; for a Sephora cream eyeshadow (two things I've come to expect a lot from), I thought it went on rather patchy and oily, and creased like a terror.
A darker lid & bold lip