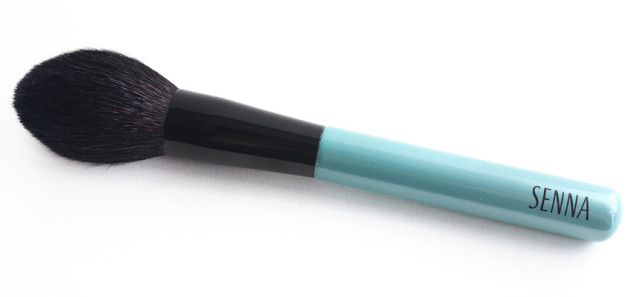 The product: Senna Powder Point 33 brush (for bronzer, face powder)
I'll be honest. The first time I tried this brush, it was with the Senna Brilliant Bronze bronzer/highlighters that it launched with — and, yeah, I didn't love it. So after about a week of product testing, it got filed away, pushed into the back of a drawer for a while…
But then this week, I pulled it out again on a whim while testing a smoother, less shimmery bronzer. And it was amazing.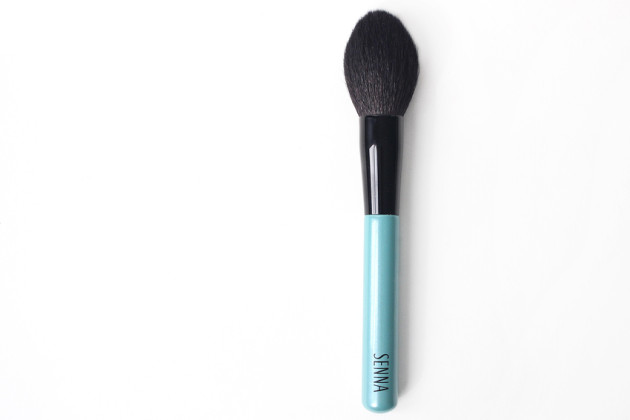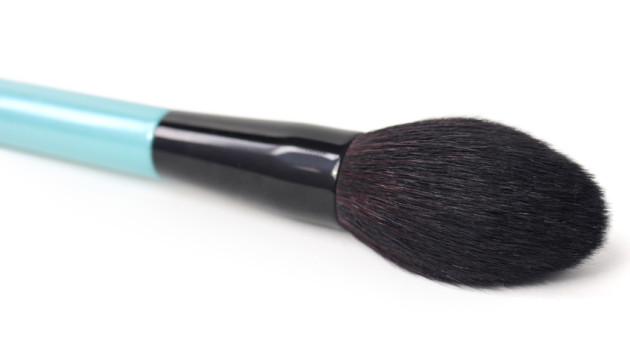 Senna's Powder Point brush has a comfortably large (but light) shimmering seafoam handle with a slightly wider ferrule, and a domed head that tapers off quite a bit at the tip. The effect of all of these things paired together is brilliant: this brush forces you to hold it far back from its head, and ensures that you get light, even pressure with every brush stroke. 
Honestly, I don't know how I missed it the first time around: this is the perfect bronzing brush for beginners. With its loosely packed bristles and unique shape, it makes it almost impossible not to get an expertly-blended cheek with soft, diffuse edges. (And yes, if you're guilty of over-applying face powders, it'll help you get just the right amount of those, too.)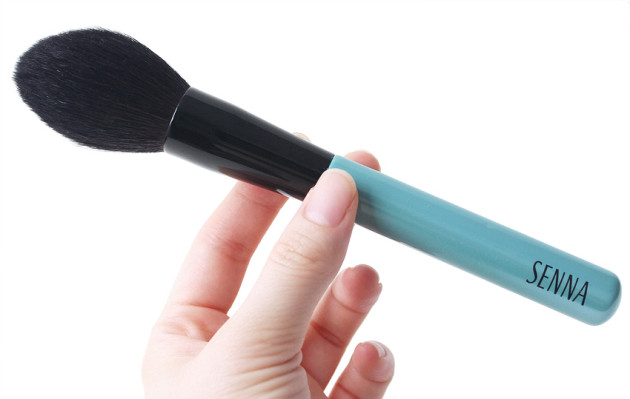 I do think that the Powder Point brush is a little pricy for the quality of the build, but for anyone who really struggles with making their bronzer look natural, this is going to be your magic wand. It makes it easy to slowly build up product, and it blends as you go.
This brush is similar to the Sigma F25 Tapered Face Brush and MAC 138 Tapered Face Brush, but it has a less pointed tip.

The verdict?
Senna's Powder Point 33 brush has your standard-issue natural-hair bristles, soft but not kitten-soft, and it's not resistant to shedding — overall, its build is pretty standard. But its tapered design and well-proportioned handle are really something special, and if you give it a chance, this is a brush that will do all the work for you.
My verdict? Skip it if bronzing and powdering are easy for you; snap it up if you want a little help. I kid you not, I could bronze with my eyes closed with this baby. (This is a fact; I've done it.) (What? I get bored.)
Availability: $38 USD online or in-person at Senna boutiques. { store locator }