Friday, September 6, 2013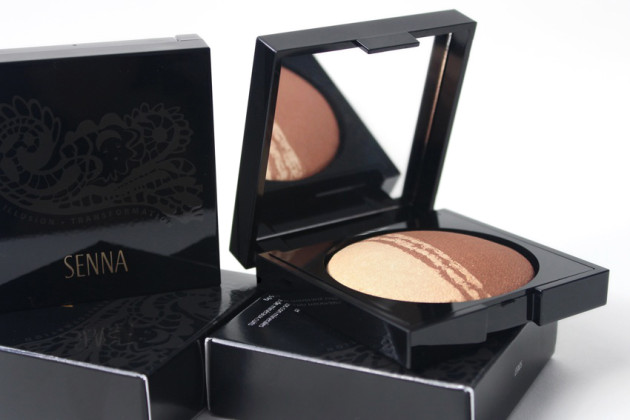 The product: Senna Cosmetics Brilliant Bronze Baked Mineral Bronzer & Highlighter in Sunset and Dawn
Every now and then, I'll come across a product that's strangely, inexplicably difficult to review. Senna's new Brilliant Bronze baked bronzer/highlighters are the perfect example of this: they're limited edition in this summer's Sunglow collection, and I really want to love them, but I'm still not sure if I actually do.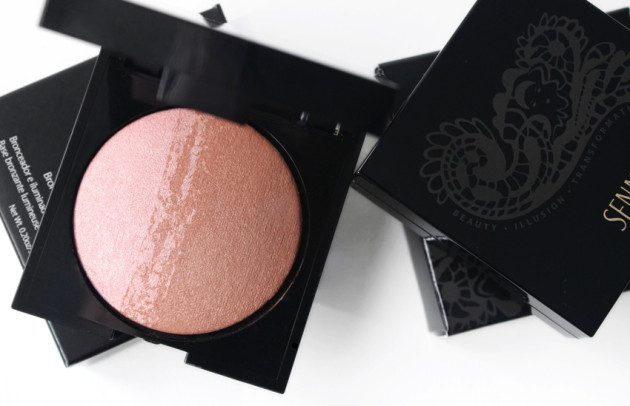 The packaging and aesthetic: Let's start with an easy one, then. I love the glossy black boxes that these bronzer/highlighters come in — everything from the sharp, sturdy lines to the Senna logo & design. There's just something so fresh and chic about them, and opening the compacts to reveal almost-veined domes really completes the effect.
Mirrored compacts aren't always something that I'm a fan of, but I think they work here. The size makes them big enough to be useful, but the thick plastic (as opposed to glass, metal, etc.) means that the addition of a mirror doesn't make things too heavy, either.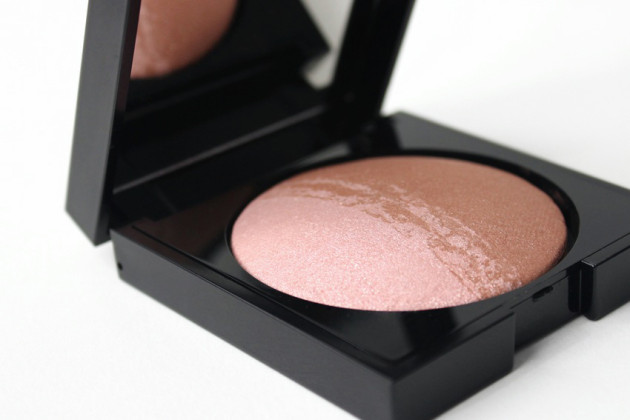 Senna Brilliant Bronze Bronzer & Highlighter in Dawn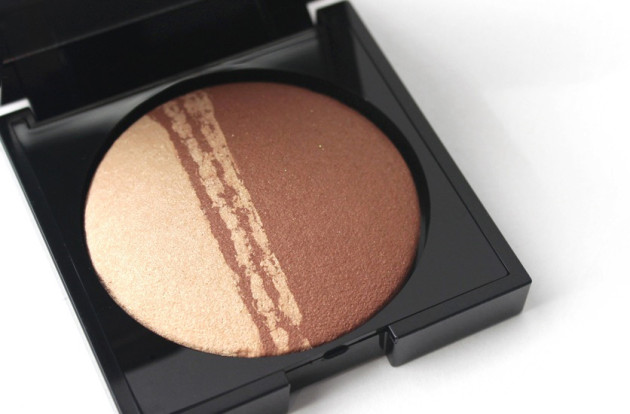 Senna Brilliant Bronze Bronzer & Highlighter in Sunset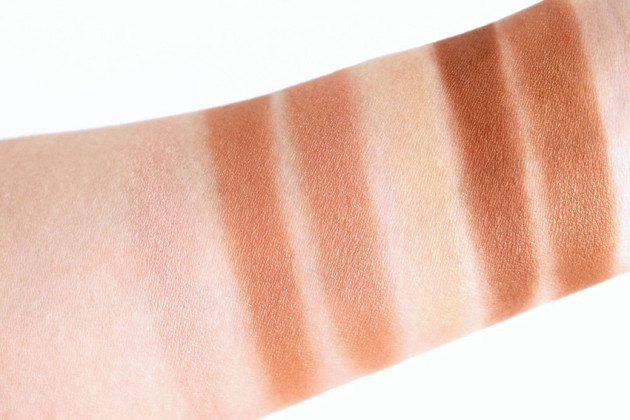 Senna Brilliant Bronze swatches: Dawn, Sunset (highlighter/bronzer/mixed)
The shades: The Brilliant Bronze Bronzer & Highlighters are available in Sunset, which pairs a pigmented brown bronzer with a sheer buttery-yellow highlighter, and Dawn, featuring a lighter, cooler bronze shade and a soft pink highlighter. Sunset has mainly golden shimmer, while Dawn has mainly silver shimmer.
As you might expect, Sunset is better for darker and warmer skintones, while Dawn shines on paler, cooler complexions. Both shades are beautiful, but while I prefer Sunset on an aesthetic basis (I'm loving gold highlighters at the moment, and the bronzer is gorgeous), Dawn is definitely better for my skintone.

My advice? If your skintone is warm or medium-to-deep, go for Sunset. If you're fair-to-medium with cool undertones, opt for Dawn.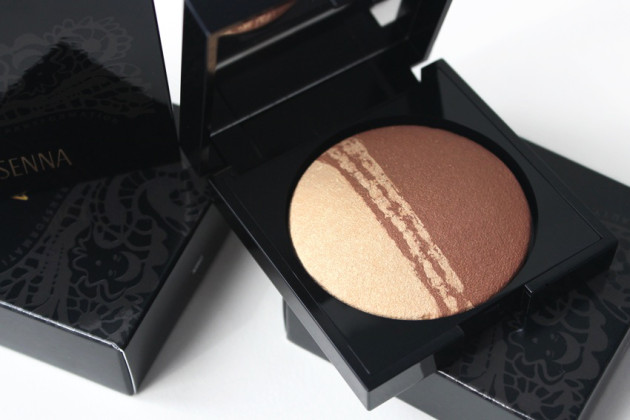 My experience with these: I applied these with the Powder Point 33 brush (also featured in the Sunglow collection), and while I absolutely adored the shape of the brush, I thought it was a little too large and disperse for these products.
The thing about the Brilliant Bronzes is that they're absolutely loaded with shimmer, and while I know a lot of bronzer lovers are into shimmer, I always end up with it everywhere by the end of the day. These have great staying power, each lasting easily through nine hours and two naps on a hot summer day, but the shimmer has a tendency to migrate. (The dusty texture of these doesn't help, either — I bet they'd fare better with a smaller, more controlled brush.)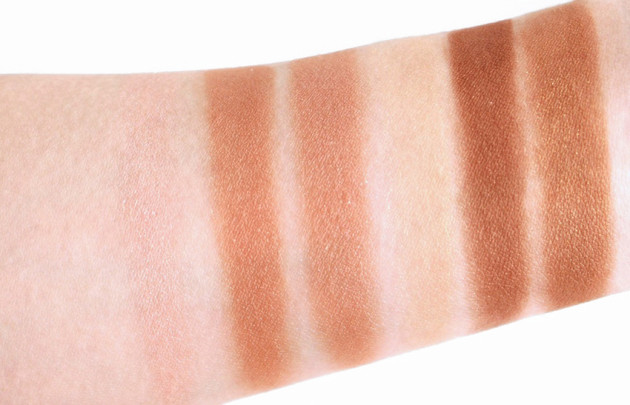 Senna Brilliant Bronze swatches, to show off the shimmer: Dawn, Sunset (highlighter/bronzer/mixed)
The verdict?
If you're into makeup that you can see, then these are a really lovely example of a glowing bronzer-and-highlighter done right. The tones, shimmer (of which there's a noticeable amount), and packaging are excellent, and they stand up well through daily life.
If you don't want your makeup being spotted from two paces, though, give these a pass. Being able to catch glimpses of individual shimmer particles can be pretty visually interesting, but it also means that these Made-in-Italy baked domes are quite obvious on the skin!
Availability: $42 USD online & in-store. To my knowledge, these are limited edition while available.