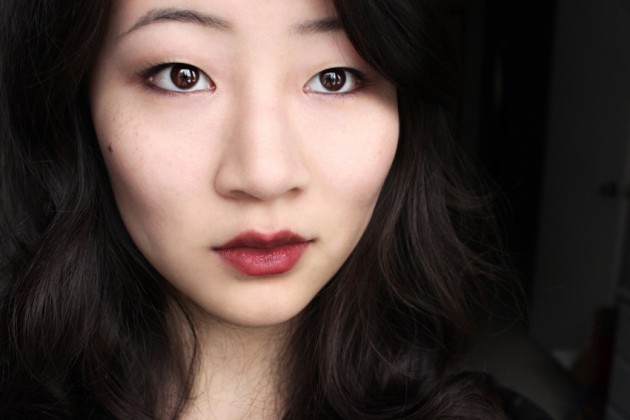 If you pick up just one new lipstick this season, make it a vamp. And not just because this month's Lipstick Bandit collaboration features them–though I'm sure some of the products are going to be absolutely gorgeous–but because they're the perfect mix of red and not-red: just as high-impact, but without all the newfound hipster-trendiness. 
I've been looking for the perfect vampy lipstick all season (admittedly not very hard), but I've settled for this one until I find the perfect product.
The lip: Revlon Super Lustrous Lipstick in Sultry Sable (646)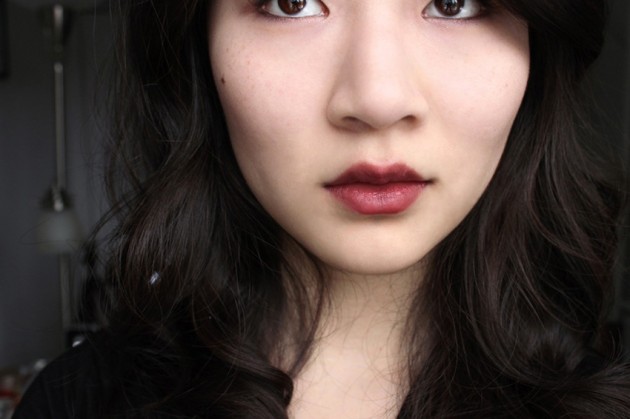 When in doubt, go for one of the old guard. Revlon is always a great choice when you're breaking into a new colour family, with the Super Lustrous, ColourBurst, and Matte lines covering pretty much all of your bases. I'm not thrilled with the Canadian markup ($12 for a Revlon lipstick? Really?), but unlike mid-range/high-end brands, at least these do go on sale pretty frequently.
Sultry Sable wasn't actually my pick at all, to be honest — my sister bought it sometime last year, passed it on to mum when she found it too hard to wear, and it eventually ended up in my drawer. We can pull off a number of the same shades, but browns are often the exception — the shades that sit well on my sister's light olive complexion end up looking too orange against my skintone, and shades that read more reddy-mauve (case in point, this one) on me can end up washing her out.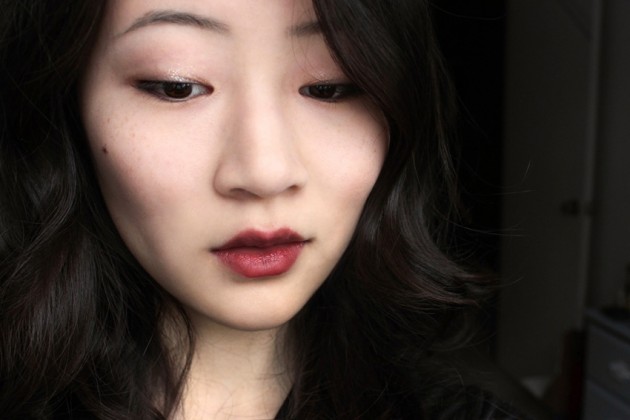 On the eyes, I have on the super-glittery white shade from the Karl Lagerfeld for Shu Uemura Smoky Velvets Eye and Cheek Palette, which you'll see on the blog later this week. I can't say enough about this one — it's so packed with multi-dimensional shimmer and glitter; you're going to love it. Mainly translucent in tone, but with a ton of differently sized rainbow reflects, it's hell to remove at the end of the day… but completely mesmerizing on the lids.
(And on the lashes, Giorgio Armani Eyes To Kill Mascara, out of the L'Oreal Luxe Advent Calendar. It is entirely possible that Armani is going to ruin me for all other mascaras, I kid you not.)
And that little something extra…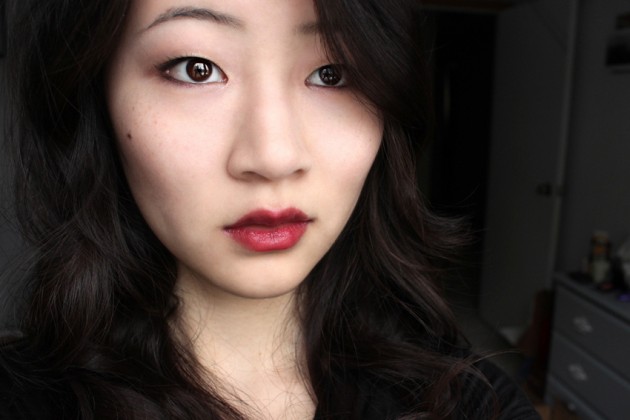 While I like the Revlon on its own, the vampy lip I've actually been wearing around layers Annabelle Le Gloss in Bitten overtop. The shade is long discontinued, though, and the entire line has fallen by the wayside more recently, so I thought I'd better feature the lip both with and without it.