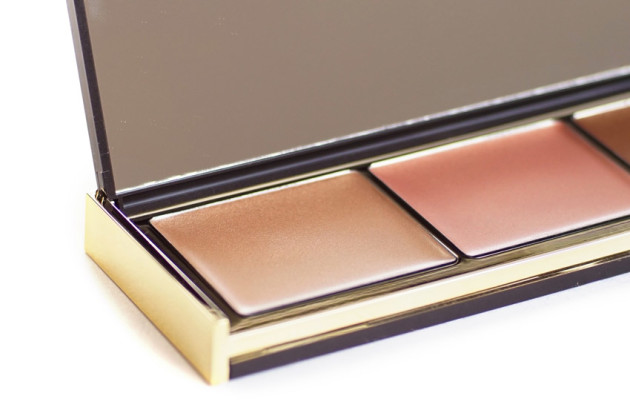 The products: Pür Minerals Sun-Kissed Glow & Moonlight Glow; Glow Together Jumbo Matte-Shimmer Bronzer
It's tough to find creme cheek products that aren't full of 'cones, so when I found not one, but SIX shades of cruelty-free shimmering creme highlighters this summer, I was pretty thrilled.
They're by one of my favourite brands, of course: Pür Cosmetics. (Or Pür Minerals? I'm never sure what to call them anymore.)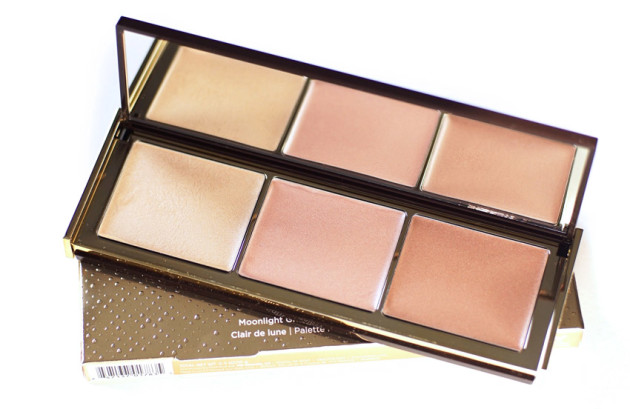 The Pür Moonlight Glow Strobe & Highlight Palette ($34 USD/$ CAD) is the cooler variation of Pür's summer strobing palettes, and it's the one that I've gotten the most use out of. I'm pretty sure that it's meant to be some sort of highlighter/colour/bronzer combination, but I use the yellow Twilight and peachy Lunar the most – the bronze Eclipse never sees any use.
(Why would I want my contour to shimmer??? Or my bronzer, for that matter?)
The Strobe & Highlight Palettes have a fairly dry creme texture with a powder finish, and I like the level of shimmer in them. I think I would have preferred a glossier base, just because I prefer my creme products to have an inherent sheen to them, but I can see why Pür chose to go in a different direction: powder finishes wear much, much better.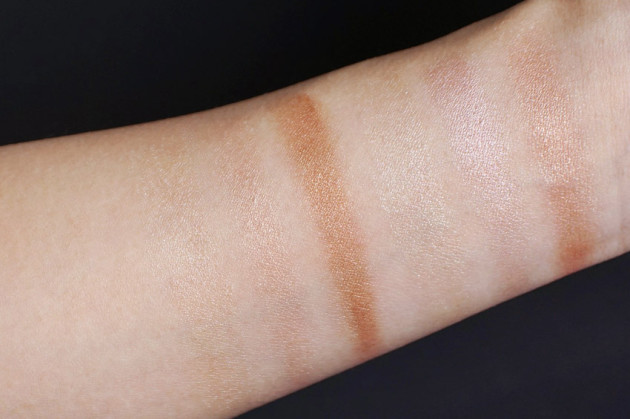 Pür Cosmetics Sun Kissed Glow (first 3), Moonlight Glow (last 3) Strobe/Highlight Palette swatches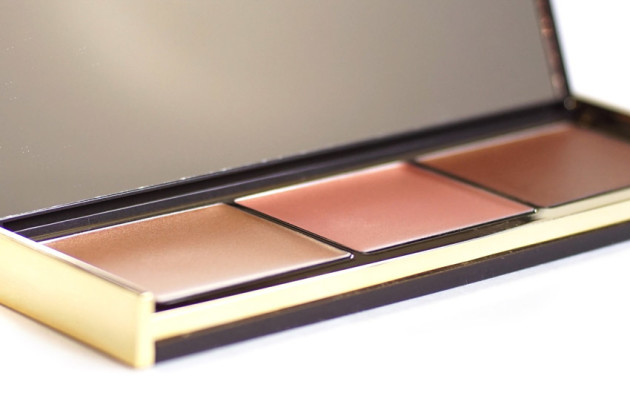 Pür Minerals Sun-Kissed Glow
The warm-toned Sun-Kissed Glow Strobe & Highlight Palette ($34 USD/$ CAD) is equally as pretty, with Aurora, Solar, and Dusk from left to right, but I think it's better suited to darker, warmer-toned complexions. All three shades are pretty bronzey, Moonlight Glow features more of an ivory, pink pearl, and cool copper palette, Sun-Kissed Glow is more golden, coral, and orange-bronze. 
Both of these palettes feature a light, fruity scent which is kind of fun to use! I know it makes me kind of a monster, but I'm a fan of scented cheek products–when it's done well.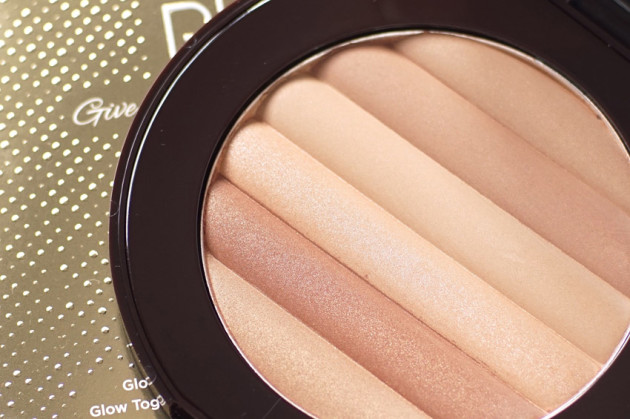 Finally in Pür Minerals' summer collection, the Glow Together Jumbo Matte-Shimmer Bronzer ($34 USD) is a warm striped bronzer with both matte (upper) and shimmer (lower) tones. A portion of the proceeds from all Glow Together purchases will be donated to Action Against Hunger, an international humanitarian organization who aim to feed the many!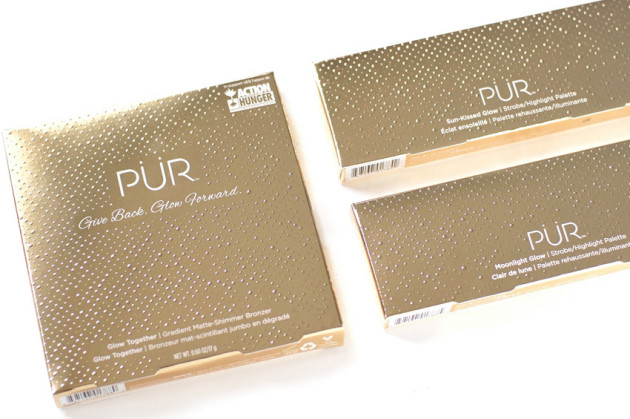 The verdict?
If you love creme highlighters but struggle (like I do) to find silicone-free ones, then keep an eye out for these palettes at your local Shopper's. They deliver a subtle, glowy highlight that looks great both indoors and out, and their powder finish and fruity scent make for a lovely morning pick-me-up.
The one thing that I did notice about these palettes is that, while they wear well, they're not particularly bold – if you want a really obvious, metallic highlight, you're better off finding a buttery powder (like the NYX Strobe of Genius palette).
Availability: All $34 USD each at Pur Cosmetics & in-stores at select Shopper's Drug Mart locations. Limited edition.