Tuesday, September 16, 2014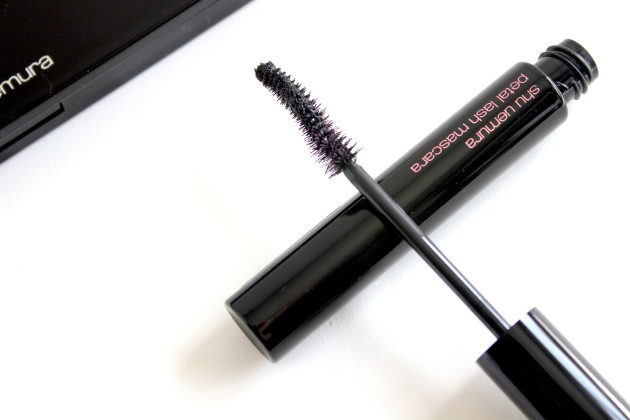 The product: shu uemura petal lash mascara in intense black
I've been trying a lot of mascaras recently, but this one may just be my new favourite. Like all mascaras, it promises great things… but unlike the others… it actually delivers.
What sets the Petal Lash mascara apart is its unique "pink blossom applicator", which features a curved square-and-round design made especially to fit Asian eyes. The 2mm round tip is perfect for catching tiny inner lashes (and great for point-lifting the lashes at the outer corner of the eye), while the square 3.5mm base coats the longer lashes perfectly.
Reader, I want all mascaras to come with a wand like this one. Applying mascara–especially to my short, sparse Asian lashes–has literally never been this easy before.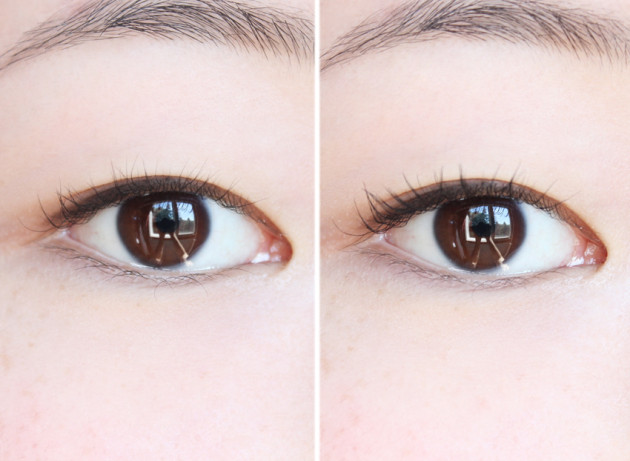 bare lashes / 1 uncombed coat of shu uemura petal lash mascara
The formula: Flexible and just-dry-enough, the Petal Lash Mascara formula delivers soft, pliable lashes and still manages to maintain a curl. It adds natural-looking amounts of lift and length to the lash (but not a lot of volume), with zero clumping or flaking throughout the day – when I tested this in on a dry 28 degree day, I saw gorgeous separation and fullness with no smudging until the evening (8-10 hours later).
Plus–and I'm not gonna lie; this was a big pull for me–this formula is softly scented with an uplifting sakura fragrance, making application one of the best parts of my morning.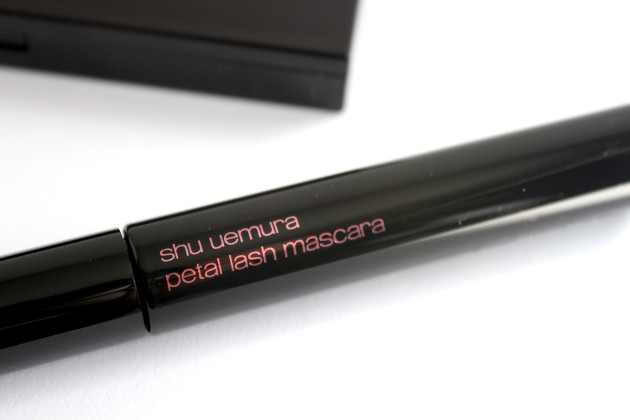 Shu Uemura Petal Lash tube. Even the lettering is pretty! 
The verdict?
At the end of the day, mascaras always come down to personal preferences. I like this one because I like my mascaras to hold a curl, apply easily, and last well into the evening; you might not, especially if you like your mascaras to give you a heavy, dramatic lash or sooty lower lashline. But if you have thin, straight lashes and want a clean, natural lash look, take it from me: this one is a dreamboat.
(Oh. And did I mention that it also feels light as air, smells amazing, and is crazy easy to apply flawlessly?)
Availability: $29 CAD at shuuemura.ca, Holt Renfrew, and select Sephora stores across Canada.