Wednesday, February 17, 2016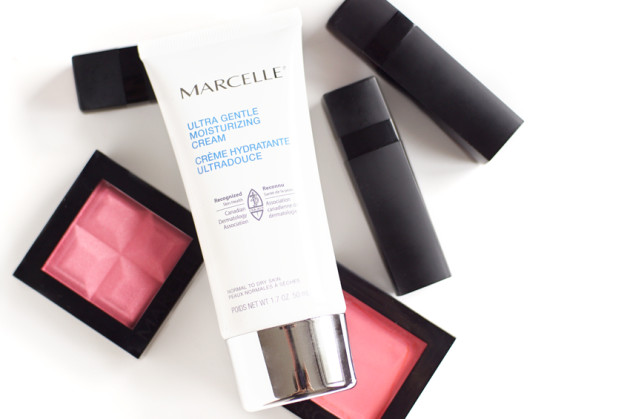 The product: Marcelle Ultra Gentle Moisturizing Cream
Happy Wednesday, beauty fiends! I missed Monday's post due to some fibro/RA stuff, but I'm back swinging today.
One of my big goals for 2016 is to update my silicone-free moisturizers list, but I wanted to do it right this time — which is to say, I want to do it with reviews. Here is the first of what I'm sure will be many 'cone-free moisturizer reviews during 2016! I usually start testing about one new product every 2 weeks, so please stick with me while I work to get through them all. ;)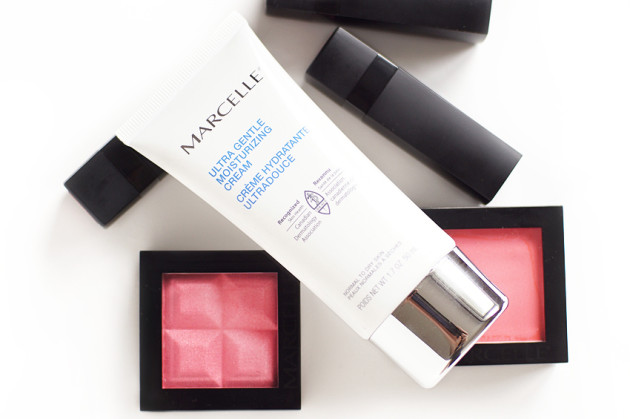 The packaging: The first thing that really hit me about this product was how much I loooove the packaging. It's super simple, but it has a really "finished" feeling to it. It comes in a flattened tube and looks perfectly clinical sitting on my countertop, and it holds its own next to stuff like SkinCeuticals without breaking the bank.
What I really love about the packaging, though, is that it's lightweight and hygienic, making it great for travel without giving you any less product than traditional/chunky packaging would.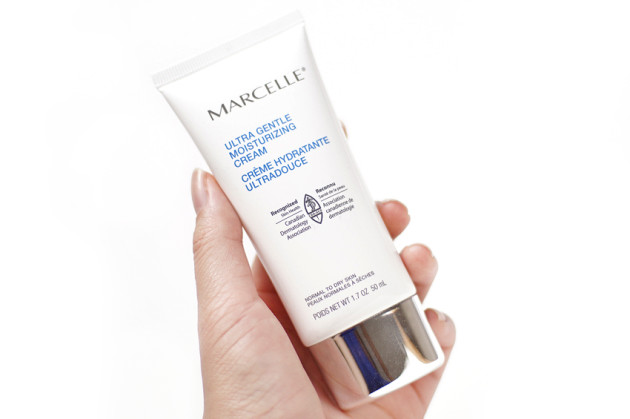 The formula: The Ultra Gentle formula launched last August (no, this isn't just a travel-ready version of Marcelle's Moisture Cream), and it's designed to reduce irritation in atopic skin by making sure the skin is properly hydrated throughout. It's also paraben-, oil-, and perfume-free, making it great for those with intolerant skin!
As for how this silicone-free moisturizer performs? I really like it. It has a no-nonsense formula that absorbs quickly and leaves the skin feeling nourished and noticeably soft, and it's a great rendition of what the perfect "lotion" should be. I'm reminded of Bioderma Tolerance+ when I use this, despite the price difference and extra moisture!
Marcelle labels their Ultra Gentle cream as suitable for those with normal to dry skin, which I would definitely agree with. For my extra-dry skin, all I need to do is add a drop or two of serum or oil, and this is perfect.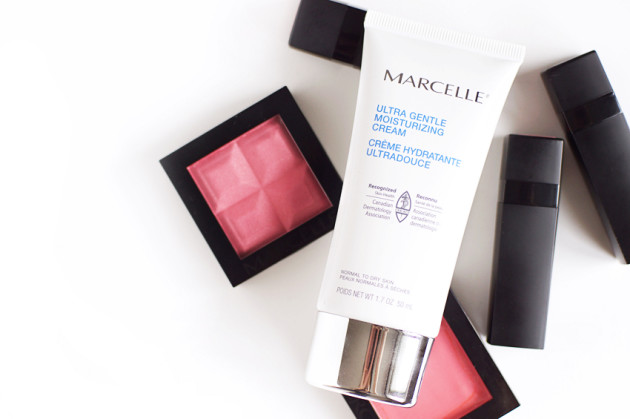 The verdict?
If you're on the market for a great, simple moisturizing lotion, look no farther than the Marcelle Ultra Gentle Moisturizing Cream. It's nothing fancy, but it's silicone-free, packaged in a hygienic tube, absorbs quickly, and leaves dry skin feeling soft and quenched.
This moisturizer is best for those with dry or moderately dehydrated skin, but would be awesome for anyone with intolerant/sensitive skin or mild eczema, too!
Availability: $18.95 CAD at Marcelle.com (US & Canadian shipping) and in drugstores and mass market retailers across Canada. (When you buy in person, don't let the tube size fool you — it looks small due to the no-nonsense packaging, but contains the industry "standard" 1.7 oz of product!)