Marcelle Buff Nude lipliner, Rosy Nude Velvet Gel Lipstick
Also wearing: Fitglow Beauty Vita-Active Foundation in VF1, Marcelle Kohl Eyeliner in Mother of Pearl and Chocolate, Annabelle Supernova Mascara
The products: Marcelle Velvet Gel Rouge Xpression Lipstick, Waterproof Lipliner, and Waterproof Eyeliner; Marcelle Kohl Eyeliner
This spring is all about gel-textured mattes (hello, eyeliner revolution of 2006), and I'm feelin' it. As much as I love how comfortable and wearable lipglosses and sheer lipsticks are, the occasional heavy matte is just gorgeous – enough so that I'll make my lips put up with it a few times each month, comfort be damned.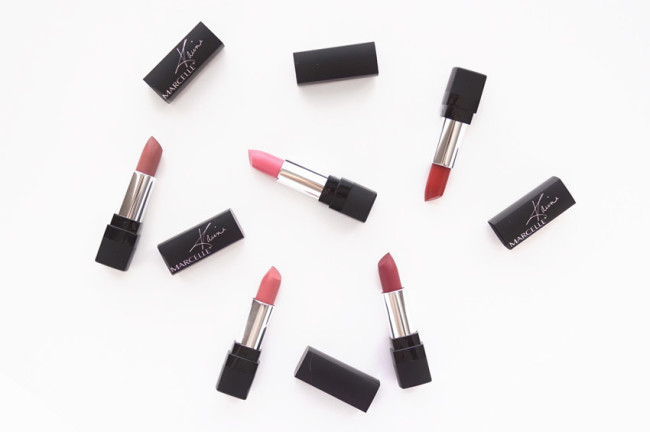 Marcelle Rouge Xpression Velvet Gel Lipsticks and Velvet Gel Lipliners ($11.95 CAD each)
For me, the highlight of these launches is the new Marcelle Velvet Gel Rouge Xpression Lipsticks. They're a five-piece collection with Karine Vanesse, and they rock.
Marcelle (whom I love, but who tend to fudge their copy) promises that these lipsticks will deliver extreme colour, smooth glide, and an ultra-lightweight feel… none of which I particularly agree with. BUT I still think these (and their corresponding velvet gel lipliners) are pretty great!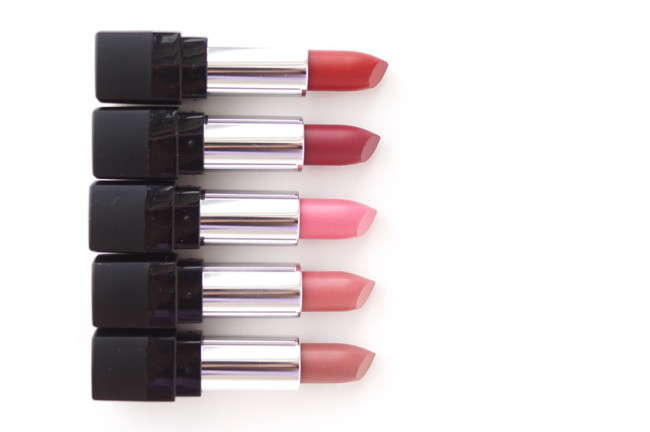 Marcelle Velvet Gel Rouge Xpression Lipstick review

Marcelle Velvet Gel "Buff Nude" Lipliner + Velvet Gel "Rosy Nude" Rouge Xpression Lipstick swatch
The Velvet Gel Rouge Xpression Lipstick formula has a matte finish and medium opacity that's reminiscent of the Make Up For Ever Rouge Artist Lipsticks that I reviewed recently. The formula feels heavy and comfortable, and with the liners underneath, the resulting lip is extremely matte.
I feel like matte lipsticks reinvent themselves every 5 years, and this gel trend is just the newest iteration. First there were the powdery mattes, then the silicone-y ones; now, there are the sticky velvets. Like the Rouge Artists, the Marcelle Velvet Gel formula shows wear after only two hours, and it feels really comfortable–until your lips feel suddenly parched and tight, 8 hours later.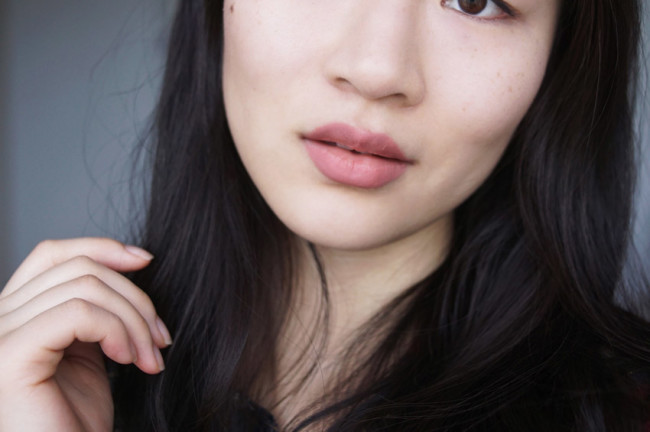 Buff Nude + Rosy Nude lip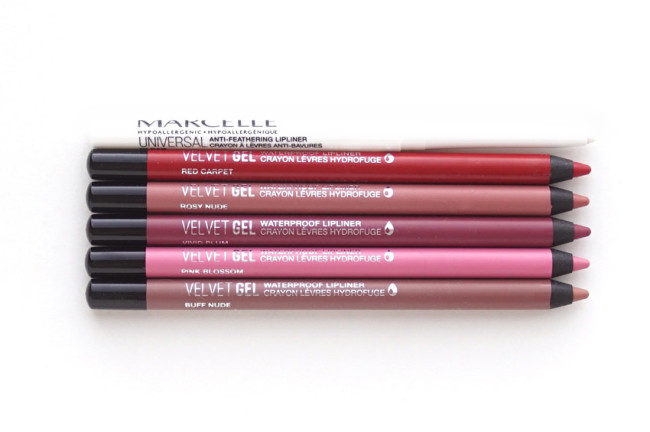 Marcelle Velvet Gel Waterproof Lipliner review + Universal Anti-Feathering Lip Liner ($9.95 CAD)
My favourite shade of the Velvet Gels is Buff Nude – a gorgeous, putty-brown pink. The lipliners in this collection pack a lot of pigment while the lipsticks are medium-sheer, so for a natural-looking lipstick, I like Rosy Nude… and for lips that look big and plush, I like to layer my Buff Nude lipliner with the Rosy Nude lipstick.
If you decide to dip into this collection (it's a lot cheaper than buying a Make Up For Ever Rouge Artist + a lipliner, for sure), I would definitely recommend that combo!