Tuesday, December 14, 2010
Just as a preface to the review: Glamoflauge comes as a set, with both a pencil and a tube of concealer. The pencil was fine – regular low-end-of-the-drugstore stuff if you ask me – but the cream product really wowed me. So, this review is for the latter only!
What it is: Hard Candy Glamoflauge, in Light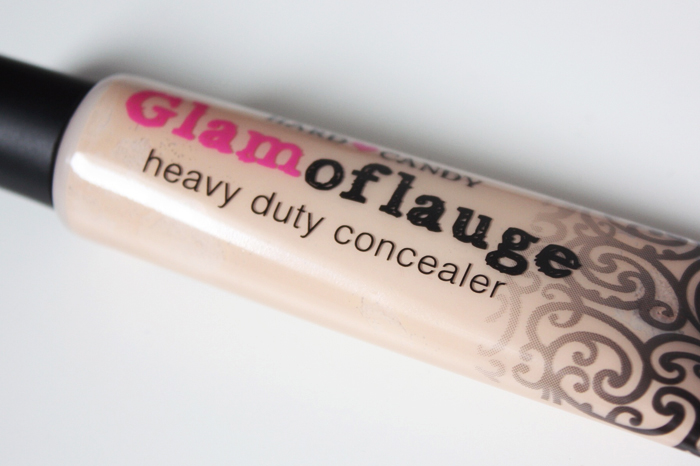 What's kind of crazy:  I've been in love with theBalm's timeBalm for years (years!) and surprisingly… I think I may like this even more. On top of that (here's the truly crazy part), it'll only run you six dollars. $6! Seriously!!
(I warned you that it was crazy.)
[Edited to add: the whole review was pretty crazy, actually, so I just went ahead and edited that right into the title. Glamoflauge = crazy Rae. And now that we have that out of the way, onto the review.]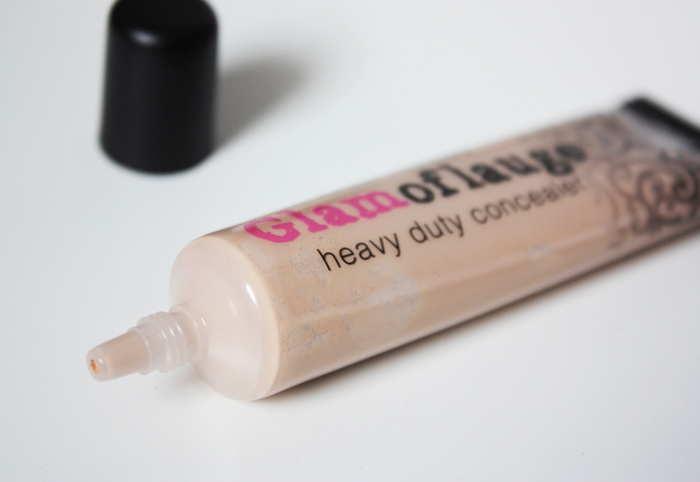 The formula: The one downfall of Glamoflauge is its texture, which is on the dry side for something that's packaged in a tube. My beloved timeBalm has a lot more slip to it, making it easier to blend, and I'm concerned with how well Glamoflauge will sit with ageing skin (especially around the eyes). However, on my combination slightly oily/very dry skin, I have no issues with creasing or catching – it blends just fine and stays where it's put, but the formula does take some getting used to. When I first started testing this out, I kept trying to use more product than I actually needed!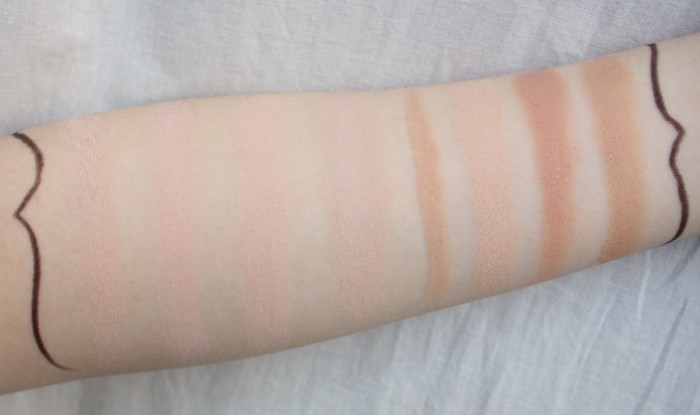 Indirect sunlight; click to enlarge (a lot).
L – R: NC 15, NW 15, the Balm timeBalm Lighter Than Light, Hard Candy Glamoflauge Light tube, Hard Candy Glamoflauge Light pencil, NC 20, NW25, NC30. All MAC shades are Studio Finish concealer.
The pigmentation: As you may have already guessed, the pigmentation of Glamoflauge knocked my socks right off. In one word, it is fantastic. This conceals just as well as high-coverage formulas like MUFE Full Cover and Lancome Effacernes, but it does it at a fraction of the price. Plus, it manages to do it without silicones, parabens, or fragrances — an impressive feat for any face product, if you ask me, much less a heavy-duty concealer.