Tuesday, September 2, 2014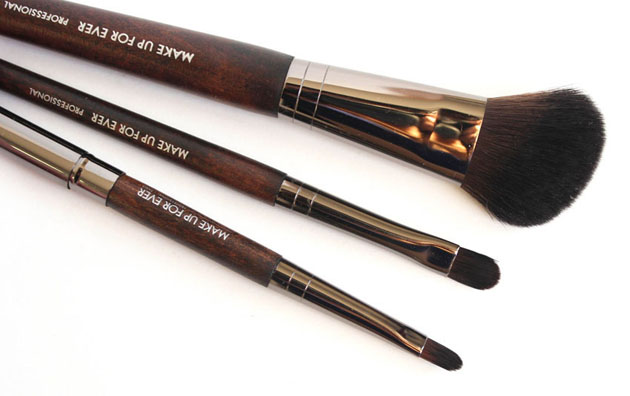 The products: Make Up For Ever Artisan Brush Collection – 150 Precision Blush Brush (Wavy), 174 Concealer Brush – Small (Straight), 304 Lip Brush with Cap (Straight)
I've been testing Make Up For Ever's Artisan brushes for the better part of a year, now, but it was just a few weeks ago that I finally fell in love with one of them. I'm fond of the collection on the whole, from the gorgeous design to the fact that all of the brushes are synthetic, but it just — I don't know. It took me a little while.
Dany Sanz and the MUFE team worked on these brushes for five years, and the finished product is a line of 76 brushes with beech wood handles and straight (for heavier, more precise application) or wavy (lighter, more splayed) bristles. Each brush features a beveled end to help with applying false lashes or retrieving product on set, and the range is broken up into four categories: complexion (100s), eyes (200s), lips (300s), and artistry brushes (400s).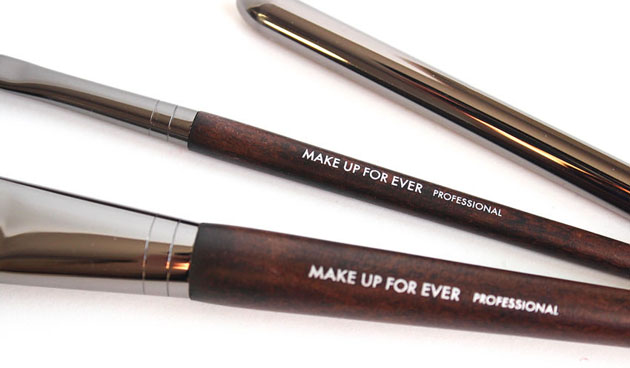 Make Up For Ever "Artisan" Brushes (detail)
150 Precision Blush Brush ($40 USD/$46 CAD)
I thoroughly believe in starting with your best foot forward (or, at least, I do this week), so here's the brush that I'm loving right now: the wavy-bristled Precision Blush Brush. Its angled bristles are smooth but firm, and don't feature the "oily" feeling that some of the Artistry brushes are said to — instead, it's just kind of narrow and fluffy.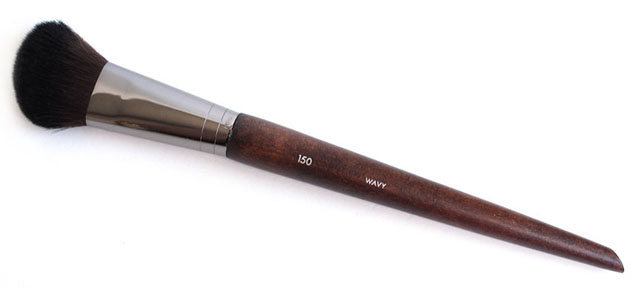 Make Up For Ever 150 Precision Blush Brush
Make Up For Ever recommends this brush for loose or pressed powders including blush, contour, and highlighters, but I actually think it excels at applying and blending cream blushes and stains — a tip I got from my sister. I find it to be a little too stiff for everyday powder contour or blush, but does a beautiful job of really working cream products into the skin. (It would also be a wonderful brush to work with for that severe, "Kardashian/Instagram" sculpting!)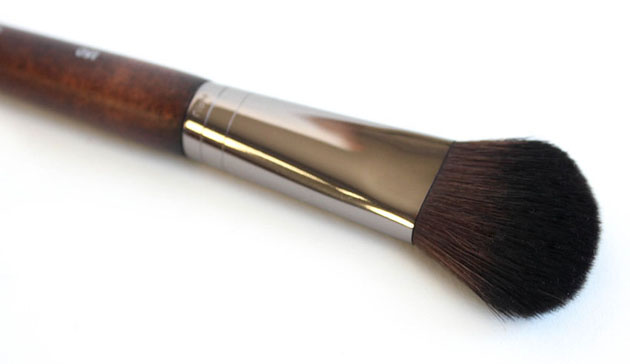 MUFE 150 Precision Blush Brush
174 Small Concealer Brush ($21 USD/$24 CAD)
The straight-bristled Small Concealer Brush is pretty standard, as far as concealer brushes go, but it serves its basic function well. This one is great for applying and blending concealer on a large blemish or around the nose, but I don't find that I reach for brushes like this anymore — I prefer sheer, all-over coverage paired with precision spot concealing, so this style of brush just too wide for me.
That said, if you're looking for a brush of this size to work with cream or liquid concealer, you could do far worse than the 174. It's well-priced and easy on the eyes, and the bristles have just enough give to deposit product without irritating a blemish.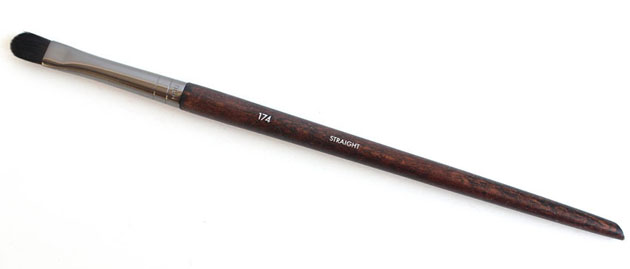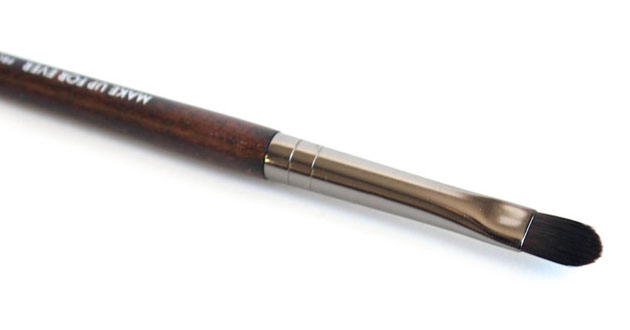 Make Up For Ever 174 Small Concealer Brush
The last brush I have to share with you today is the 304, a collapsable lip brush. Now, I don't usually use a lip brush when applying lipstick or gloss, but I love brushes like this all the same — they're perfect for applying concealer on the go.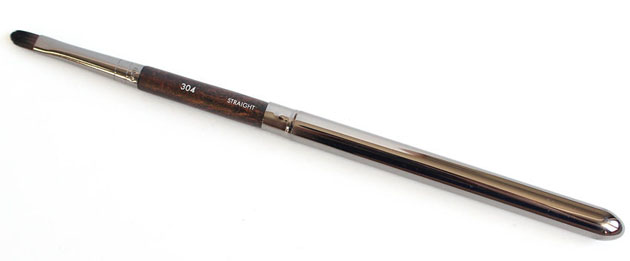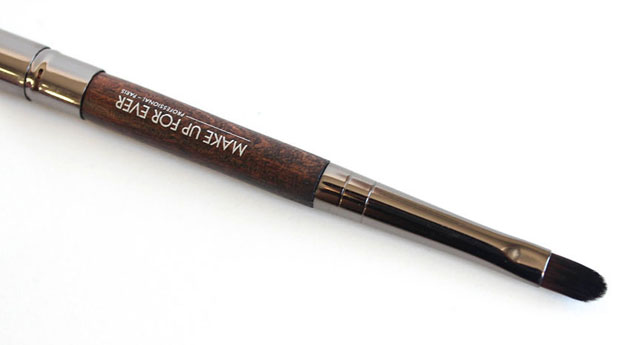 Make Up For Ever 304 Lip Brush (cap used as handle)
You know those days when you have a really bad blemish, but you're going to be out from 9 'til 9, too? Brushes like this one are the perfect thing to throw into your handbag, because they have a small enough tip to cover your blemish just right, and the brush handle will then pop off to cover the tip of your brush. Super clean, super compact, and awesome especially if you're working with a creamy concealer.
The Make Up For Ever Artisan brushes are my favourite brush range, aesthetically, at the moment — what's yours?