Wednesday, October 24, 2012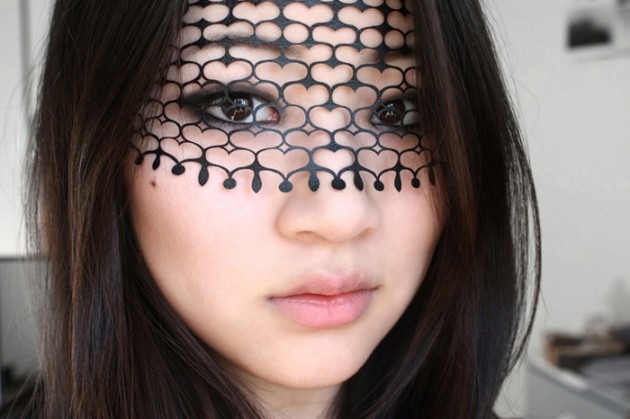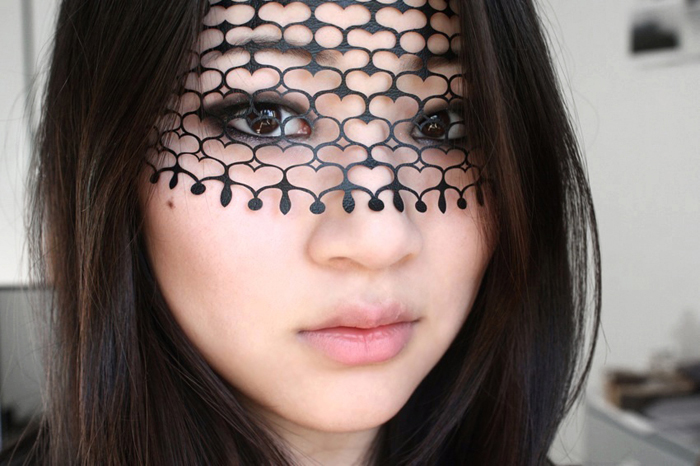 I've always been a fan of more glamorous Halloween makeup looks; the sort that let you stretch your artistic muscles, but don't necessarily translate into a character.
So, for this month, I put together three looks that are too over-the-top for everyday wear, but could totally pass at a Halloween party — without necessitating a trip to the local costume store. You've already seen the first of the three (last Monday's vampy statement lips,) but I hope you enjoy this one, too.
Don't miss the full lace makeup tutorial on She Said Beauty, and keep a lookout on theNotice for the secrets behind this smokey eye (later in the week).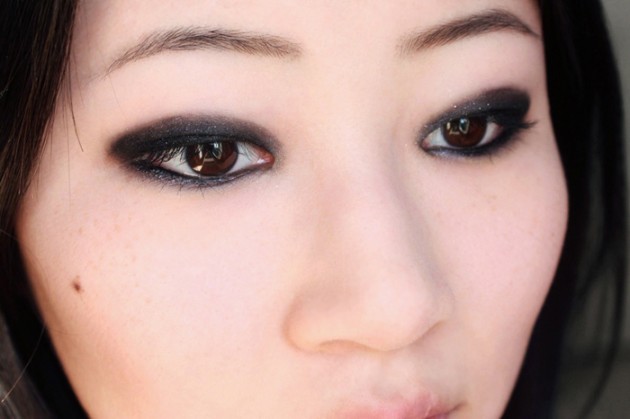 I started the look with a basic black smokey eye; dramatic and glittery on a creme base (Annabelle SmudgePaint in Glitzy Black) and paired it with sculpted cheeks, fresh skin, and (perhaps most importantly) a nude-but-not-too-nude lip: in this case, Have A Lovely Day!, the MAC Casual Colour that I'm so in love with.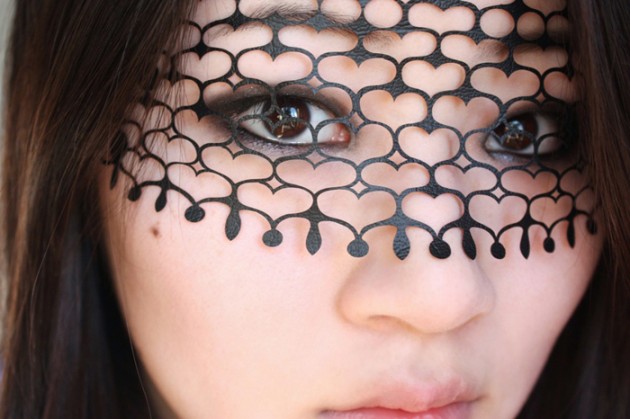 Then, for that extra bit of Halloween, I added a lace mask to the look. Rather than pinning actual lace to my hair, I've used Sweetart, an easy lace appliqué from the FaceLace range.
I was a bit iffy about the range at first (you want me to pay how much for a piece of lace??), but they might just be worth checking out. The masks stick directly onto the skin, making them less finicky than pinned-in fabric lace, and the flexible vinyl both wears comfortably & holds up to repeated uses.