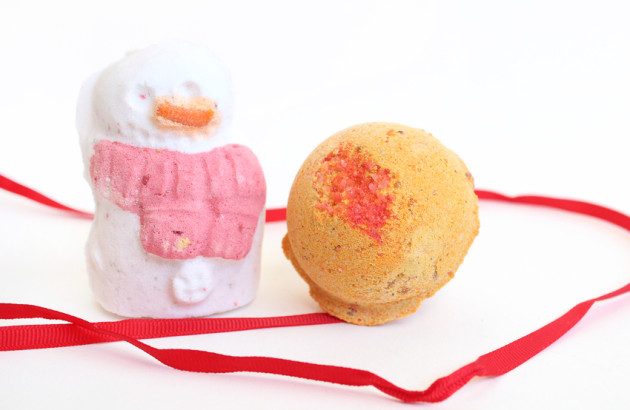 The product: LUSH Snowman Invasion gift set
When you live in a city that gets as cold as Edmonton in the winter, the promise of an almost-too-warm, wonderfully holiday-scented soak is pretty enticing. So, this year, I'm giving baths a chance. It's something I haven't done in years, but the boy is a bath addict, and he's pretty good at making things sound wonderful.
(Case in point: Animal Crossing. I can't even, you guys.)
Available at just $12.95 CAD (the same price in the US!), LUSH's Snowman Invasion gift set is a super-easy, grab-and-go gift for the bath addict in your life. This vegan gift set includes LUSH's limited-edition Cinders and Snowman Bath Bombs, both of which are returning customer favourites from previous LUSH Holiday collections!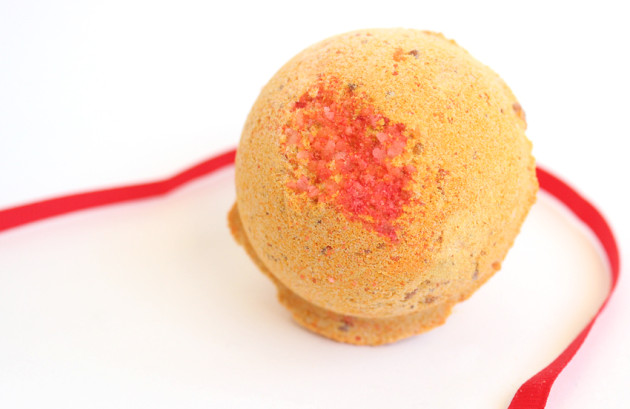 Cinders Bath Bomb ($4.95 CAD/90g)
Scented with cinnamon leaf and sweet orange oil, Cinders is a bath addict's winter dream. Not only is it made to smell like the holidays, but it's made to sound like them, too: the popping candies will literally pop while they dissolve, mimicking the pops and crackles of a wood fire.
Kind of kitschy, yes, but so cool. 
Unlike a lot of LUSH's Holiday range, Cinders isn't part of their permanent range. Instead, it's a fan favourite from previous years, hydrating with almond oil and fizzing away with a simple blend of sodium bicarbonate, citric acid, and water. I'd kind of have preferred that it didn't tint the bath water yellow, but for a bit of fun, it makes a great gift.
Sodium Bicarbonate, Citric Acid, Coarse Sea Salt, Popping Candy (Isomalt, Lycasin, Carbon Dioxide), Fragrance, Gardenia Extract, Almond Essential Oil, Sweet Orange Oil, Cinnamon Leaf Oil, Cinnamal, Eugenol, Limonene, FD&C Red No. 4
Note: Cinnamon oil can be an irritant for some. If you're gifting to someone with very sensitive skin or lots of allergies, you might want to pick a different gift set.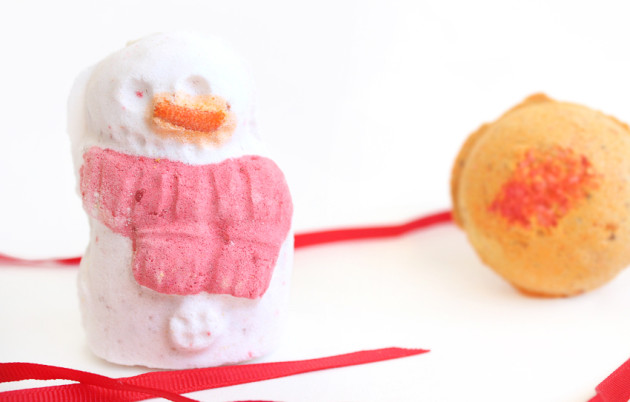 Snowman Bath Bomb ($5.95 CAD/100g alone)
A holiday-shaped version of LUSH's much-lauded Butterball Bath Bomb, I'm saving Snowman for a day when I can relax for an hour and really enjoy a bath. I have terrifyingly dry skin in the winter, and Snowman/Butterball sounds like the perfect way to combat it: formulated with cocoa butter and scented with vanilla, it promises both relaxation and hydration (two things I think we could all use each December).
Butterball's vanilla/musk/ylang ylang fragrance was one of LUSH's first, and I'm looking forward to dropping this low-scent, no-tint bath bomb into my tub this winter.
Also: can we just stop for a second and talk about how absolutely adorable it is?
Sodium Bicarbonate, Citric Acid, Cocoa Butter, Synthetic Musk , Ylang Ylang Oil, Glycerine, Sodium Carbonate, Cream of Tartar, Sodium Laureth Sulfate, Lauryl Betaine, Fragrance, FD&C Red No. 4, D&C Red No. 33, D&C Orange No. 4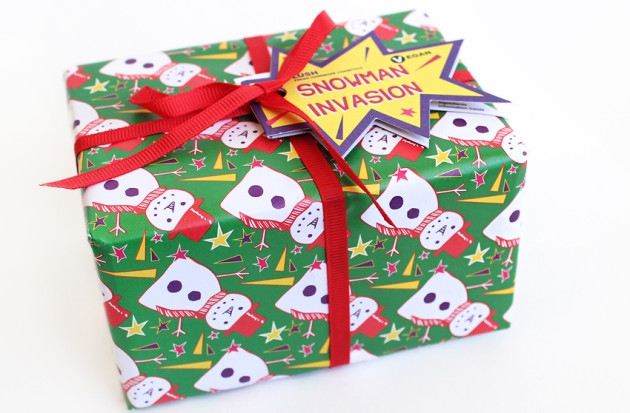 Wrapped & ready to go!