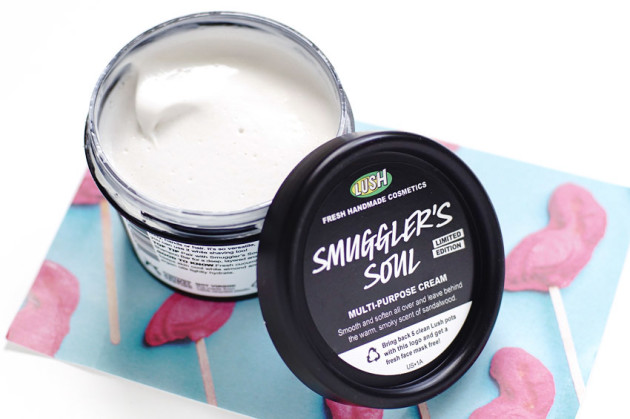 The products: LUSH Smuggler's Soul Shampoo Bar & Multi-Purpose Cream
This year, Lush launches its largest-ever Father's Day collection. One of the key lines featured in it is Smuggler's Soul, a range of three products that are all scented with the brand's sandalwoods-y, fresh-smelling perfume. (It also scents their permanent-collection eponymous solid perfume & the Lush Veerappan Moustache Wax.)
The key notes of Smuggler's Soul include sandalwood, vetiver, and lemongrass. 
Availability: Lush's Father's Day 2016 collection is available online now & in stores as of June 13th. Limited edition.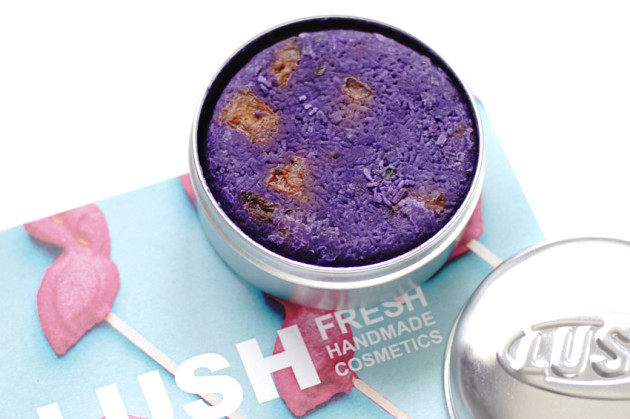 Smuggler's Soul Shampoo Bar ($16.95 CAD)
I've always been very, very skeptical of Lush's whole shampoo bar thing, but these things are actually pretty ingenious. The Smuggler's Soul Shampoo Bar ($16.95 CAD) is formulated to wash and condition in three quick swoops of the bar from root to tip, and it's made with fair trade cocoa butter, fresh cucumber, and Lush's Smuggler's Soul perfume.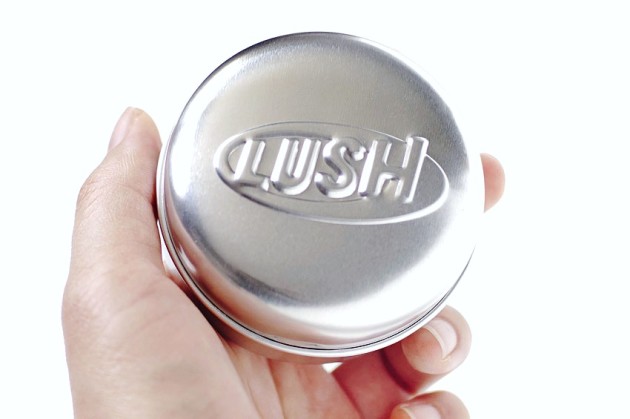 I was surprised to find that this shampoo bar really did actually only need three swipes to cleanse my entire scalp, and that the entire process was really simple and not at all camping-y. However, Smuggler's Soul is full of super-stripping SLSs (hence the thick foam), and it left my hair feeling squeaky-clean and a little dry.
My oily roots actually really love this stuff, but my dry ends… not so much. I know that many men have been conditioned to love squeaky-clean finishes, but I'd recommend going for for one of their more hydrating shampoo bars if you have the choice.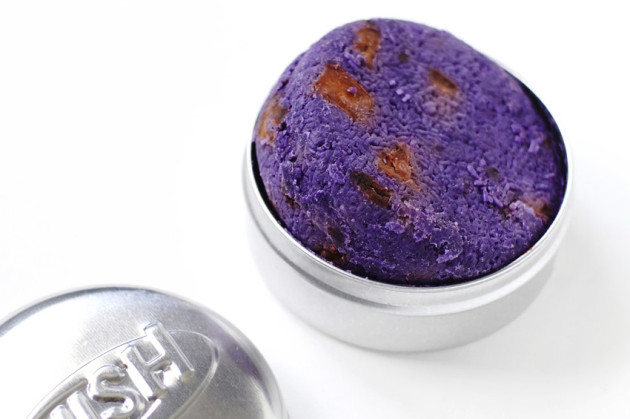 Smuggler's Soul Multi-Purpose Cream ($18.95 CAD)
Lush's Smuggler's Soul Multi-Purpose Cream ($18.95 CAD) is totally, unequivocally, 100% a dad product. It's a nice but largely generic-smelling men's product that's extremely liquidy and lightweight, and it's designed to be used for everything: hands, body, face, hair.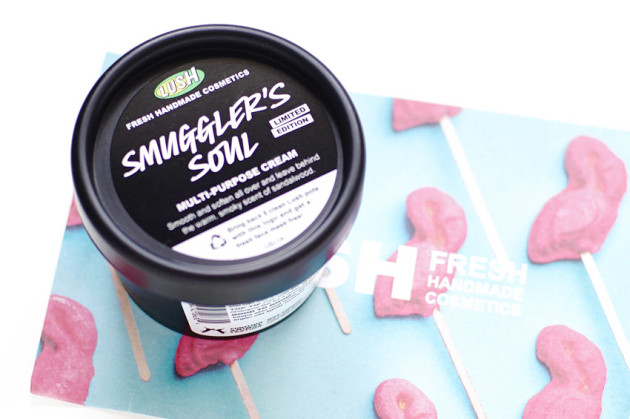 It is also, sadly, priced very much in line with the beauty industry's pinkwashing–that is to say, as a men's product, it's no worse than a women's product but costs just a fraction of the price (a practice that I'm very disappointed to see Lush engaging in.)
At the price, though, Smuggler's Soul is an awesome product. I'd recommend buying two: one for dad, and one for you! It makes a nice, light lotion for your hair/face/body while it's hot and humid out, and if you have dry skin, it feels absolutely glorious with a couple drops of rosehip oil added in.