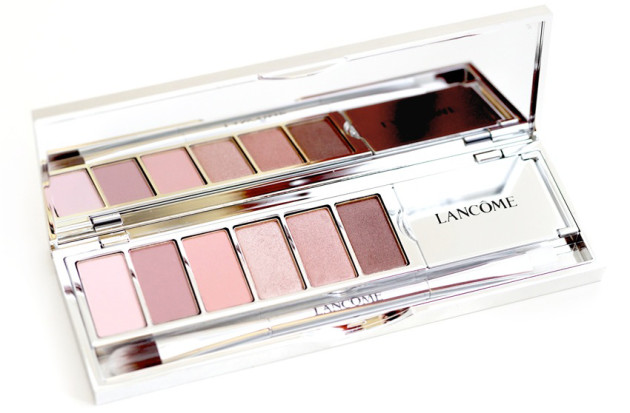 The product: Lancôme My French Palette eyeshadow & liner palette
It's rare that I'm ever ahead of schedule at theNotice, but today, I have a sneak-peak to share with you of a product that launches officially in February. (What can I say? With their recent announcement of Lisa Eldridge as their new Makeup Creative Director, I have Lancôme on the mind!)
Part of Lancôme's French Innocence Spring collection, the My French Palette was inspired by the Parisian garden — delicately detailed, it reveals three matte and iridescent neutrals when you open it up, but the trio of "secret" blue-greens are hidden behind a lid.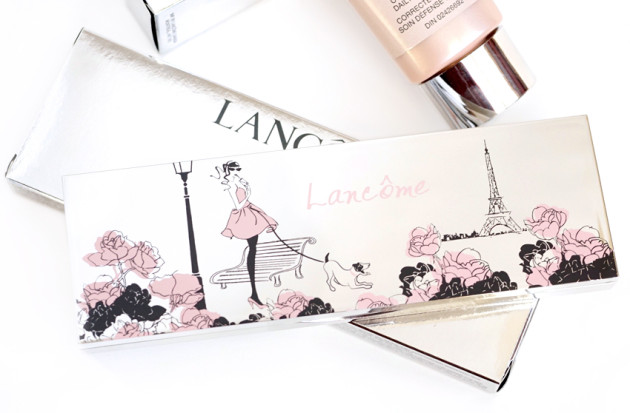 The packaging: I've seen a lot of the inside of this palette on Instagram, but for some reason, it seems like no one ever shows off its packaging. Sleek and sharp-edged, it houses a dual-ended synthetic eyeshadow brush that's soft and very springy, and hides an eyeshadow and two liners behind a metal flap.
This little metal door (which very reminiscent of the Dior Garden Clutch palettes) is just as exquisitely delicate as the gorgeous artwork that stole my heart on the lid. I mean, how lovely are those fine lines and the simple, perfectly-undone pink additions? And the dull "tink!" of the flap when you close it makes the palette feel truly special.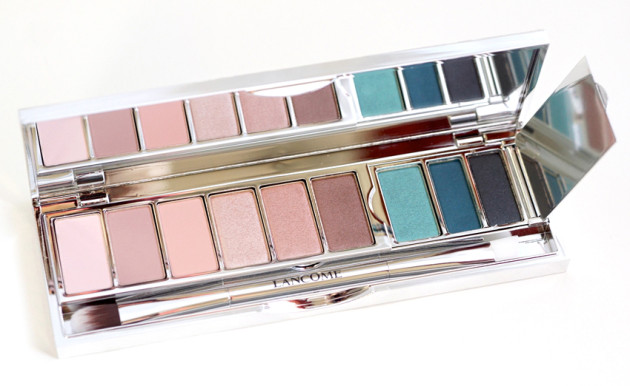 Behind the My French Palette door…
The product: The My French Palette contains three creamy mattes (ivory, mauve, and salmon-pink), three iridescent nudes (in light to medium tones), an iridescent turquoise blue, and two liners (dark teal and charcoal grey in satiny shimmers).
Much like the Clinique palette I talked about last week, I did like this palette, but… I couldn't make myself love it. While the palette itself is visually stunning, the shadows were all just a little too similar and sheer for me to really fall in love with. Yes, they're all gorgeous, but I could dupe all of this palette's nude makeup look permutations using a single half-decent eyeshadow trio from the drugstore without breaking a sweat.

Lancôme My French Palette swatches (swatched dry on primed skin in indirect sunlight)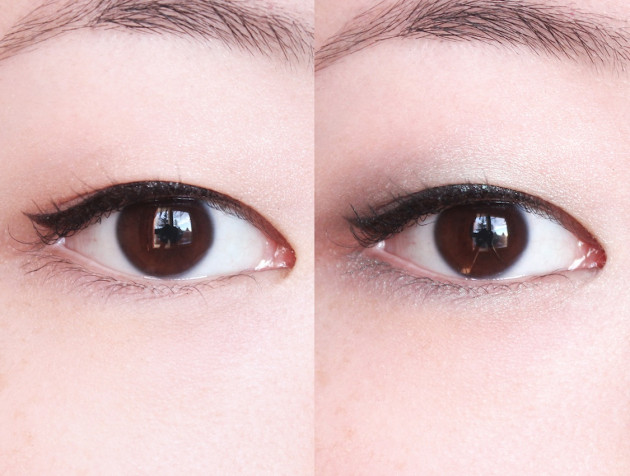 Lancôme My French Palette nudes (shades 2, 4, and 6) and greens (shades 1, 7, and 9) worn dry over primer
That said, I do totally get where Lancôme was trying to go with this palette. Worn together, the nudes create a lovely, transparent rose lid, with the creamy mattes providing a very chic base while the iridescent shades (which apply quite transparently unless foiled) give the canvas a bit of sparkle.
As Syl would say, they lend themselves easily to a "Rae-whale" lid :P
Tip: If you just have to have this palette, it's gorgeous as long as you foil the iridescent shades. Try layering the turquoise shimmer over black liner, too — you won't be disappointed!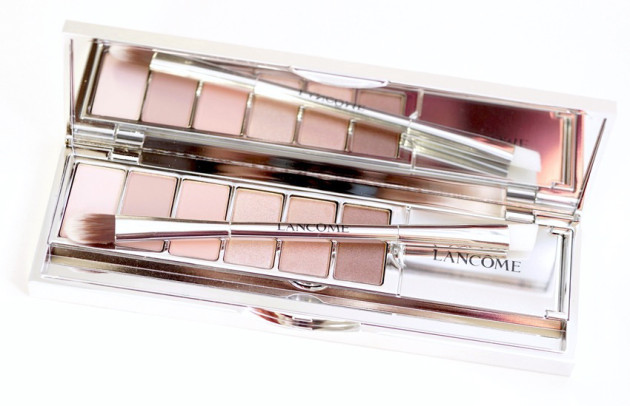 The verdict?
For a more delicate, refined take on the nude trend (à la Urban Decay Naked), this palette does a beautiful job of encapsulating the feeling of a French spring collection. Like a trip to France itself, however, it doesn't come cheap, and it's fleeting — I was disappointed to find that I needed to foil these sixty-eight dollar eyeshadows just to make them show up properly, and they showed significant creasing and wear within 3 hours (over primer).
While I totally agree with Christa that this palette would make a great gift (all wonderful and chic and dreamy), I think it's best for Muggles, not makeup addicts. Gift accordingly!
Availability: $58 USD/$68 CAD; limited edition. Available online now & at counters from February to the end of March.