The moment I swatched Jenna's Essentials for the first time, I knew I had to create a makeup look using it. Something simple; maybe just an eye, with easy options for making it more or less bold…
So here's a quick tutorial for a soft, pretty eye makeup look, in bullet form. If you do choose to give it a go, I hope you have fun with it!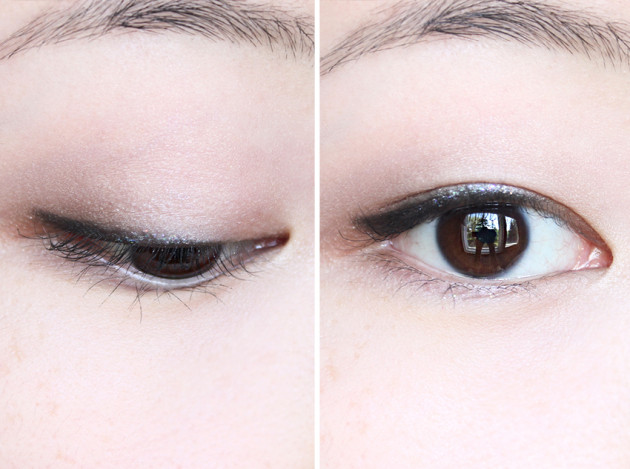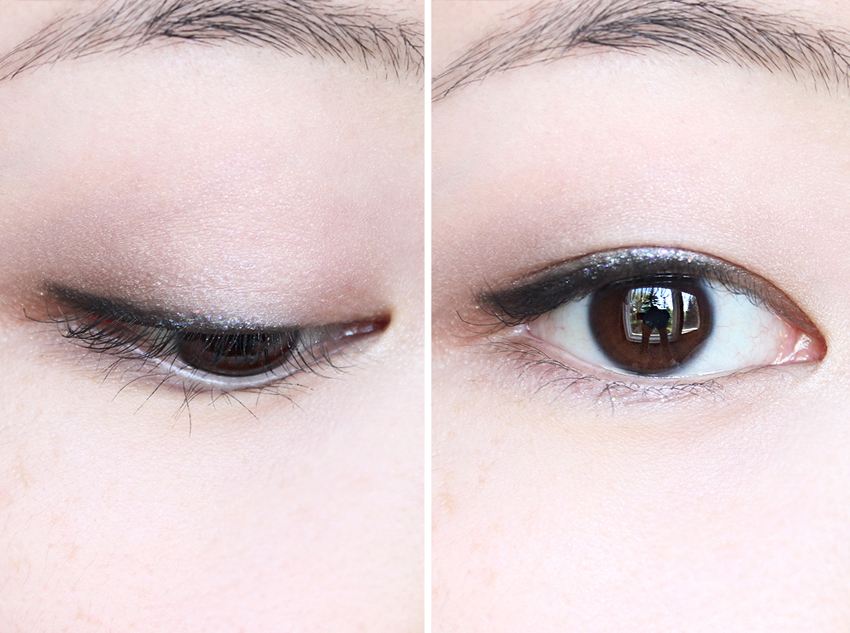 Clinique Jenna's Essentials with Inglot M346 (matte lilac), Annabelle Night Light glitter liner, and Annabelle Expandable mascara
The basic steps
1. To begin, prime your eyelids (I used NARS Pro Prime Smudge Proof Eye Shadow Base), then apply the shimmering sandy taupe from Jenna's Essentials across the entire lid.
2. Next, add the second shade (satin-matte chocolate brown), blending a small amount onto the outer half of the lid.
3. Follow up with the first shade of the palette (shimmery white) to highlight the inner corner, and a matte skin-shade around the outer edges to blend things out (I used MAC Blanc Type).
4. Finish up with Jenna's Essentials by using the galaxy black as a liner shade, creating a small, subtle flick at the outer corner. Curl the lashes, then add a quick coat of mascara (Annabelle Expandable).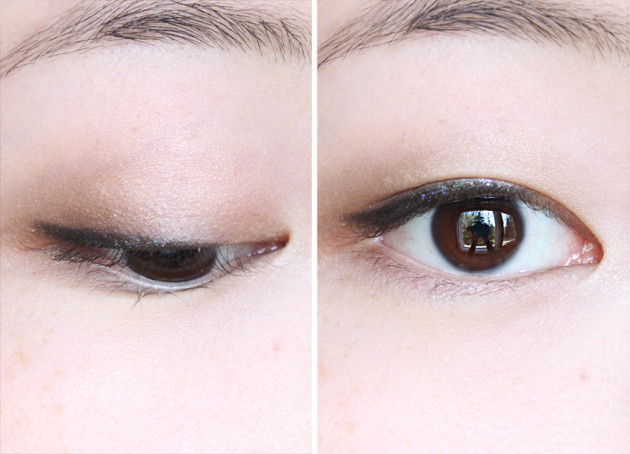 Clinique Jenna's Essentials with Annabelle Night Light
The rest of these steps are optional, and each adds an extra bit of interest to the eye look.
To add a bit of sparkle to the eye, add a clear, shimmering liquid liner to the centre of your upper lashline– I used Annabelle Glitterama Liquid Eyeliner in Night Light. (This glitter liner is really delicate and pretty, making it appropriate for both a day look and a night out!)
If you prefer a cooler neutral eye, blend a small amount of a light, matte lilac through the lid (Inglot M346), concentrating on the centre of the lid.
For a really dramatic finished product, add a pair of false lashes — I used Esqido Mink Eyelashes in Unforgettable with Duo lash glue.
For nighttime intensity, apply the eyeshadows wet, and use a black liquid liner instead of the soft black shadow from Jenna's Essentials.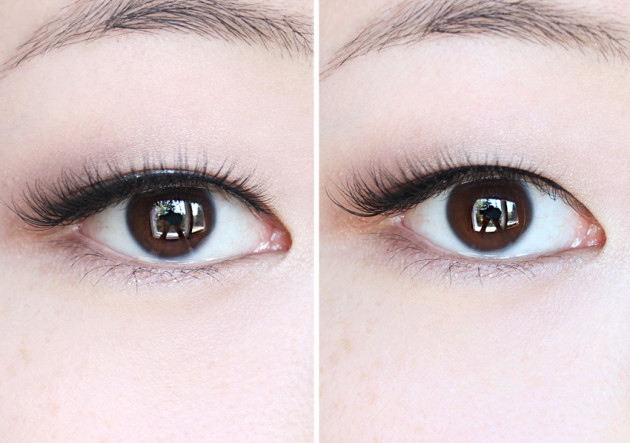 Jenna's Essentials, Inglot M346, and Esqido Unforgettable lashes (inner corner trimmed on right)