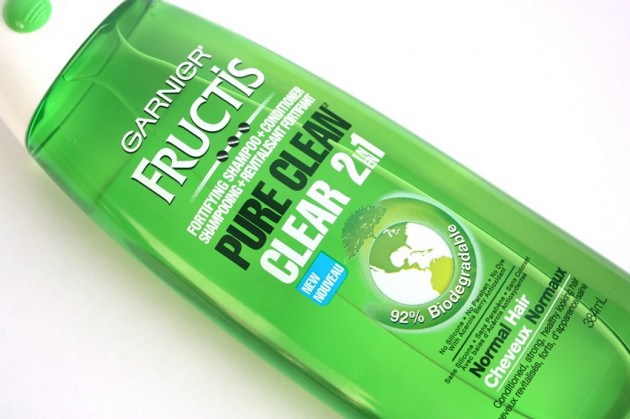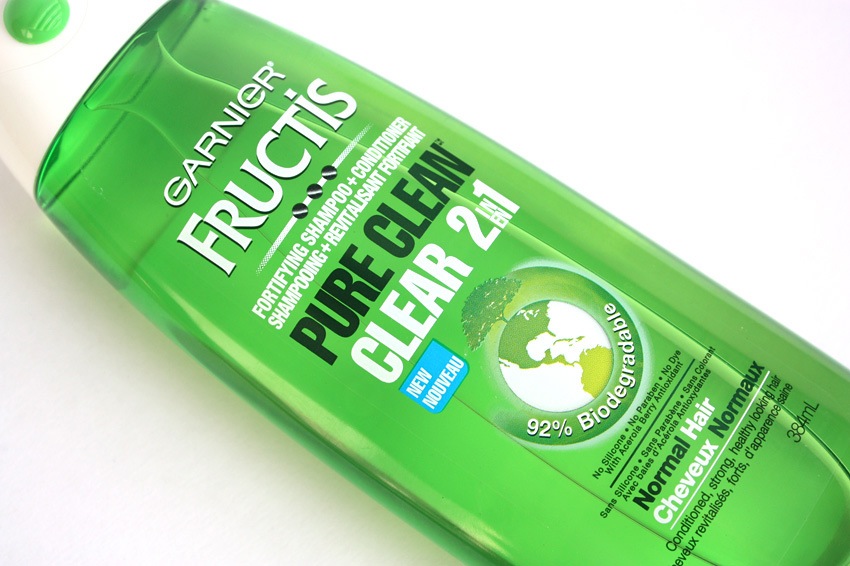 The product: Garnier Fructis Pure Clean Clear 2 in 1 Shampoo
As those of you who have gone 'cone-free will know, finding silicone-free haircare for under $20 apiece can be… well, difficult, to say the least. More often than not, formulas (particularly conditioners and styling products) will rely on silicones to give hair that smooth, slippery feeling, and the 'cone-free ones come with price tags around $50 (plus hours of your time on the silicone-free hunt) for the duo.
On top of all that, I've been itching for a 2 in 1 for those I'd-rather-be-sleeping mornings – so, finding out that Garnier just put out a new Pure Clean shampoo + conditioner? It was a bit like waking up (very groggily) from a good dream.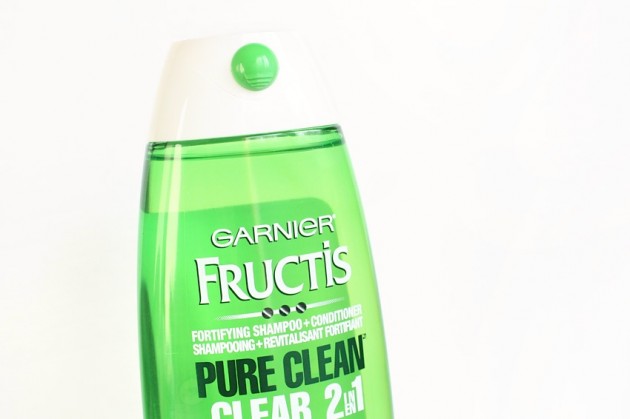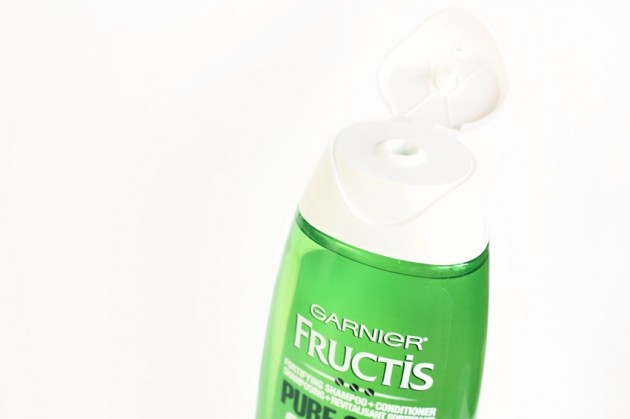 The clear, slightly greenish formula (a lot of that super-green colour is from the plastic, not the product) contains no silicones, parabens, or dyes, and comes packaged in a 50% recycled material PET plastic container – which is the most recyclable form there is, for those of you who (like me) would rather research polish than plastic. I'm not huge on the drugstore fresh! scent, but at just over $5 for a 384ml bottle, I can't really complain.
As for how a clear 2 in 1 is for the long term? I'm not sure yet, but things have been going pretty well so far. The clear, super-sudsy formula has had me a bit on edge, though, so I figured I might as well have a look at what's inside – a lot of conditioning agents will make products go milky or opaque, but maybe Garnier's found the magic formula to keep things clear and conditioned.
Let's talk ingredients…