*sponsored by FOREO 
Not sure what to get for Mom this Mother's Day? Neither am I, but here are a few suggestions… If your mom likes candles more than she likes power tools. (What? My mom is hard to buy for.)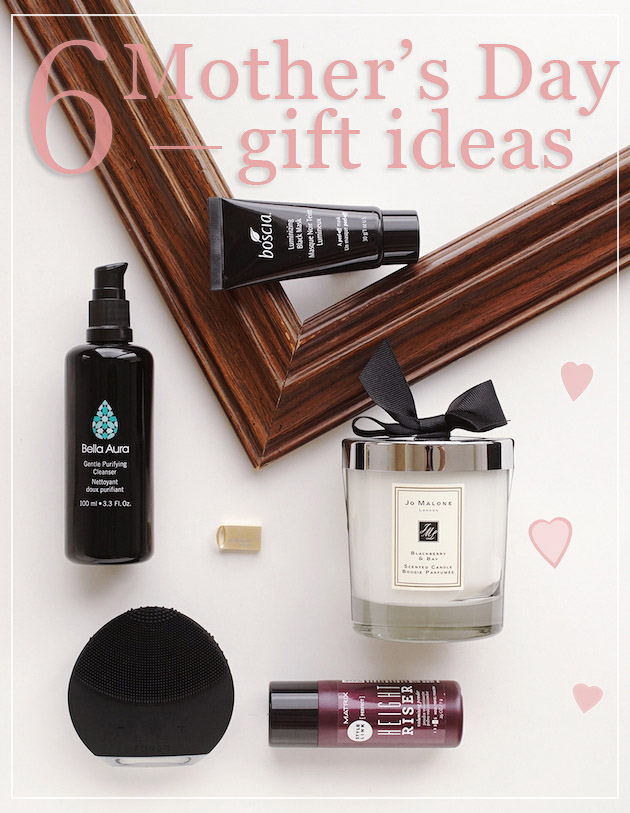 1. Get her buzz on with the FOREO Luna Mini 2
I'll be upfront with you guys: I'm a big fan of FOREO, and when they asked me to put together this Mother's Day gift guide, I jumped at the chance. A facial cleansing device makes for a great gift, because they're such a little luxury–they're really effective, but at the same time, they're not a mandatory part of any skincare regimen.
I've reviewed the Luna Mini before, but the FOREO Luna Mini 2 is a big step up. It has longer bristles and more power, with 8 different power intensities. It's also larger on the whole, with a softer silicone. It's a lot closer to the Luna 2 than the Luna Mini was to the Luna, and it really is a joy to use.
» Get 15% off all devices until May 14th with code FOREO4MOM at Foreo.com.
2. & 3. Add a matching cleanser & mask duo
I like my skincare matchy-matchy, but with my picky skin, that almost never happens.
The FOREO Luna Mini 2 comes in a swath of different colours, though, so it's not too hard to colour-code your skincare. I really like the black Midnight FOREO Luna Mini 2 with a foamy cleanser like Bella Aura's Gentle Purifying Cleanser & a nice purifying mask (this one is the Boscia Luminizing Black Mask.)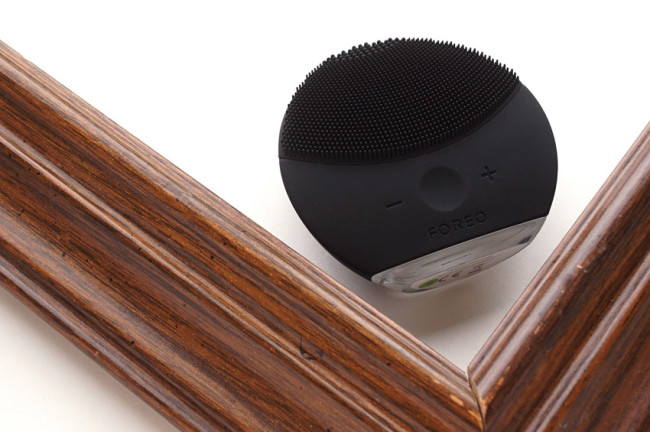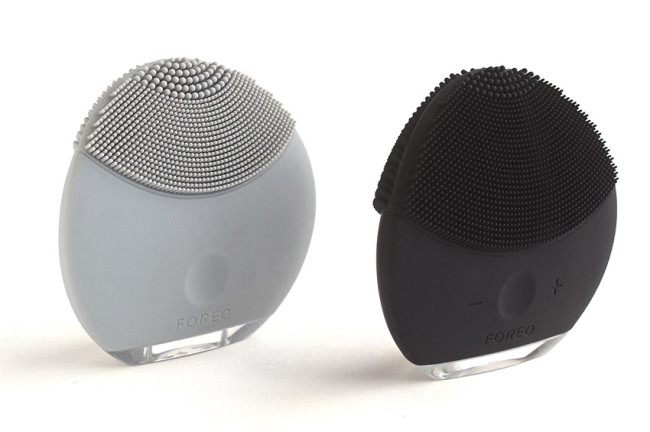 FOREO Luna Mini vs Luna Mini 2
4. Create a relaxing frame of mind
I like doing little pamper sessions every now and again, and there's no better way to set the mood than some soothing tunes and a great fragrance. A candle with a lot of throw, like the Jo Malone Blackberry & Bay candle, will easily do the trick.
5. Add some height
Okay, so it's time for some real talk: once you're over the hill, things change. I had a great talk with my mom the other day about, you know, dryness, but that's not the only way in which things change after menopause.
Most women find that their hair naturally thins once they're over the hill, so a little volume boosting root powder never goes awry. I really like the new generation of gritty, water-based root powders like the Matrix Height Riser for fast, easy volume.
6. Get obnoxiously matchy-matchy
My mom and I are pretty close. So a few weeks ago, while shopping online for a few new essentials, we bought matching flash drives.
It's not necessarily a big gesture, but it's one of my favourite Mother's Day gift ideas. Whether it's matching thumb drives, matching phone cases, or matching FOREOs, buying in twos is just a really lovely way to say "hey, I love you and I want to carry you around everywhere with me, mom."
What are you doing for Mother's Day this year?