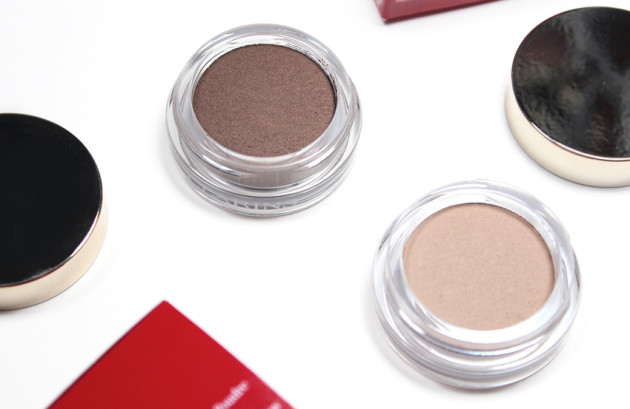 The product: Clarins Ombre Matte Cream-to-Powder Matte Eyeshadow in 01 Nude Beige and 06 Earth 
The formula: Like other potted cream-to-powder eyeshadows, these aren't really a cream, per se — more like a slightly damp, very creamy powder eyeshadow. (Which sounds super gross if you haven't tried an eyeshadow like it before, but trust me, they're actually pretty cool!)
(It's funny because the dampness makes them feel cold.) 
These are drier than similar iridescent formulas I've tried, but apply more sheerly and with zero fallout as a result. It takes a bit of time to layer them, but when you do, they create a really lovely satin-matte eye that doesn't ever look chalky or flat.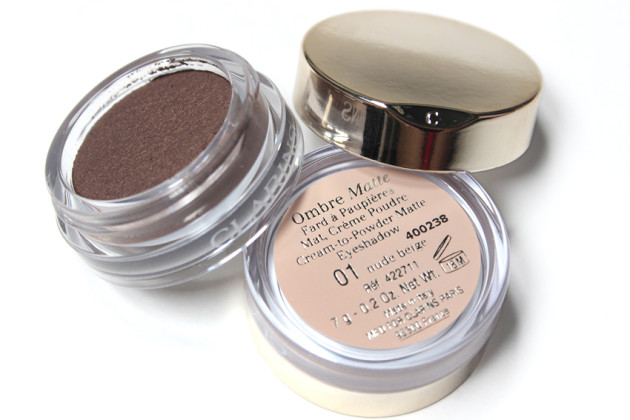 Clarins Ombre Matte Eyeshadows
The shades: The "skintoned" 01 Nude Beige wears more matte than its chocolate-brown counterpart, but while it applies smoothly, I'd skip it if you're intending to use it as an all-over base — I find that this formula doesn't wear as well as other eye bases, so it's not a practical choice. Also, I mean, it's kind of boring, and at $24 each, I just don't do boring.
06 Earth, on the other hand, has a more complex satin finish — and an absolutely beautiful tone that makes up for any shortcomings its formula may have. It also feels a bit wetter than Nude Beige, which kind of gets rid of said shortcomings altogether (as it's easier to pick up and build.)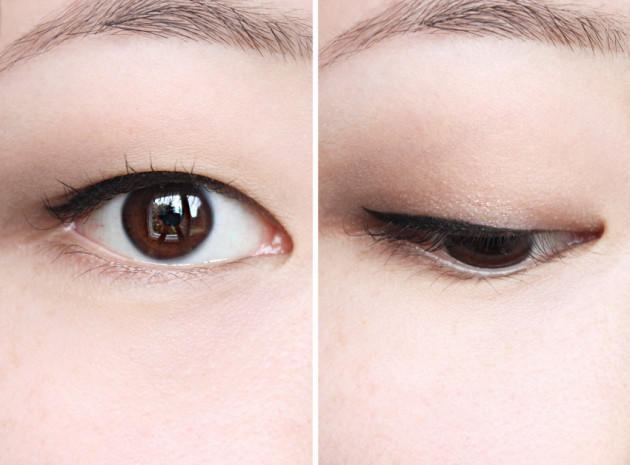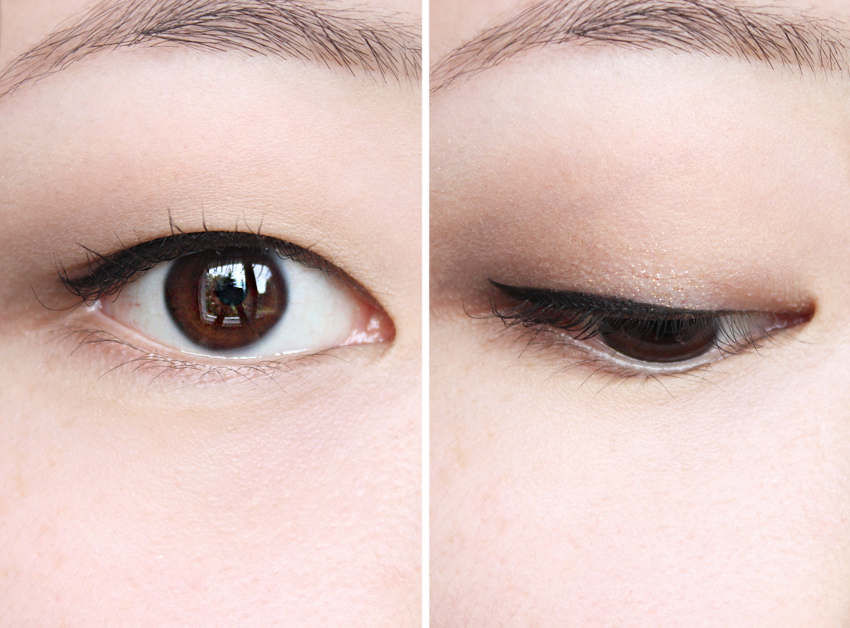 Clarins Ombre Matte Eyeshadows in 01 Nude Beige and 06 Earth worn with the sparkly gold from Clarins' Odyssey palette.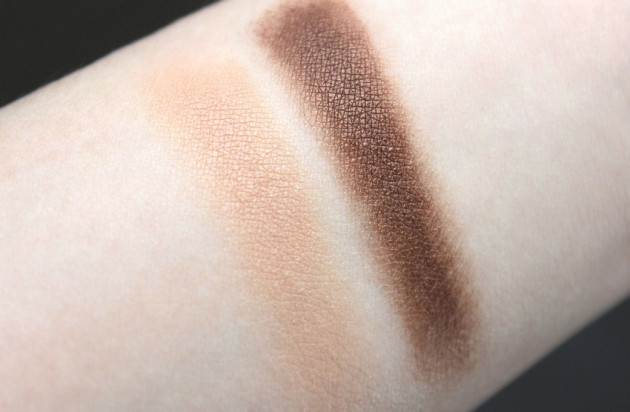 Clarins Ombre Matte Cream to Powder Matte Eyeshadow swatches: 01 Nude Beige, 06 Earth
The packaging: Like the rest of the Clarins line, the packaging on these is absolutely lovely. It's chic and sharp-edged, but very lightweight — Clarins has opted to make these out of plastic rather than glass, which sacrifices the luxury feel (but maintains the luxury look) in favour of making them portable and perfect for travel.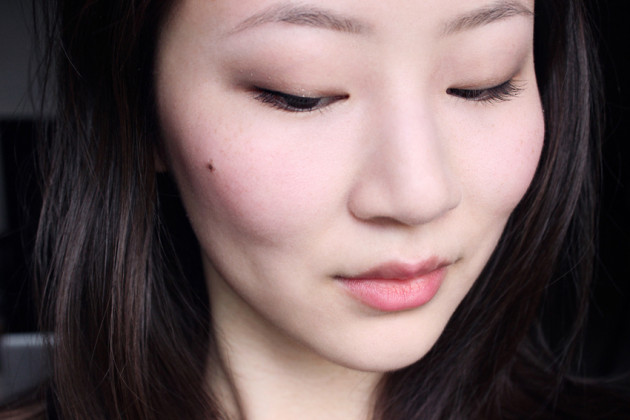 Also wearing Imju Fiberwig, Lise Watier 24Hrs Gel Liner, and Clinique Chubby Cheeks & Baby Tint Sticks. 
The verdict?
You know how I'm always talking about "the Clarins eye"? Well, with five mattes (two of which are nudes; skip the nudes) and one sparkling finish, the Ombre Matte eyeshadows are perfect for crafting the iconic Clarins eye: that wonderful mix of satin and sparkle that create something special from something very subtle. (Much like the Eye Quartet Mineral Palettes ($42 USD/$42 CAD) that I adore.)
Like all of Clarins' mattes, the Ombre Matte formula is perfect for layering, and never has any fallout or chalkiness. Skip them if mattes bore you–don't even front; I know mattes bore some of you–but if you love mattes or if you have yet to find a matte to love, this formula is a gorgeous one to begin with.
Availability: $24 CAD at Clarins.ca & Clarins counters.