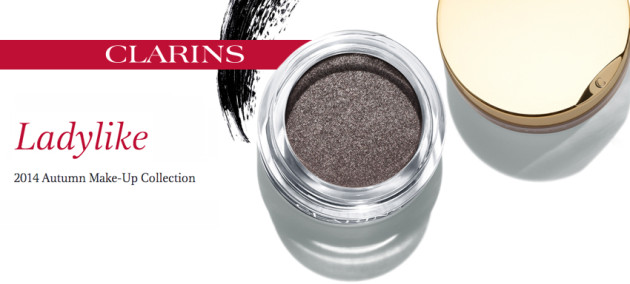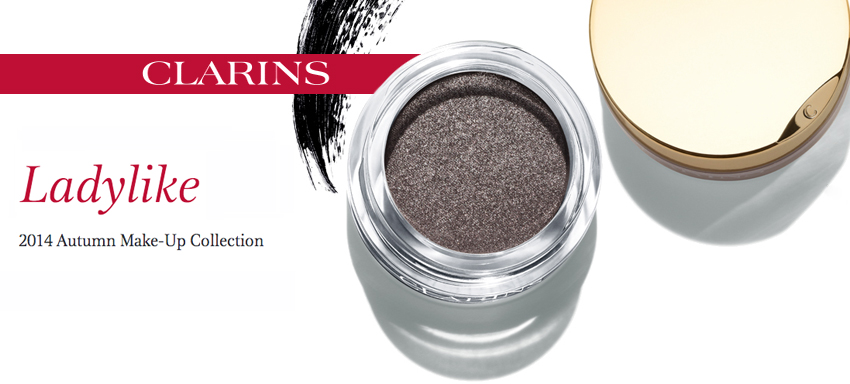 Clarins' Fall 2014 collection introduces something to the market that I've seen only very rarely: wet powder eyeshadows in a matte finish. (I feel like I've been waiting for this moment for years.) Ladylike pairs subtle mattes with creamy nude lips for an "ultra feminine" look — and the collection looks beautiful.
I know I don't usually do collection previews, but you guys, this one looks so pretty. I couldn't help myself.
Availability: August 2014 at Clarins counters & Clarins.ca
Eyes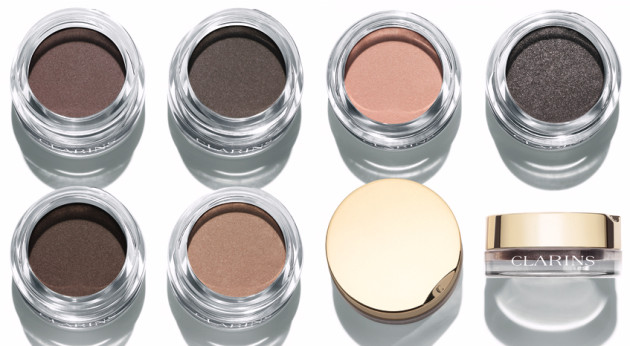 Ombre Matte Cream-to-Powder Matte Eyeshadow ($24 CAD) 
5 mattes & 1 sparkling shade: 01 nude beige (matte), 02 nude rose (matte), 03 taupe (matte), 04 rosewood (matte), 05 sparkle grey (sparkling), 06 earth (matte). New permanent.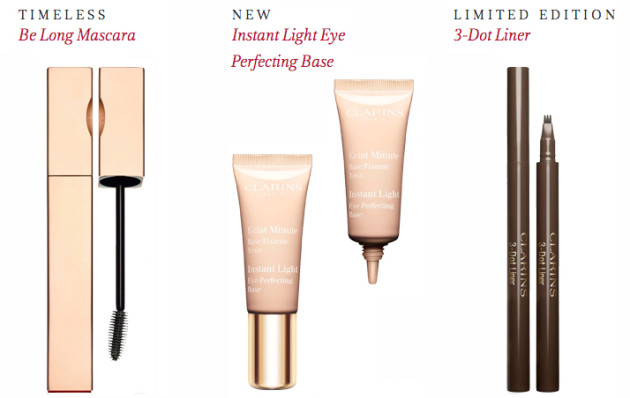 Clarins Be Long Mascara in 01 Intense Black ($27 CAD)
Enriched with matrikine and panthenol to encourage lash growth and help strengthen lashes. Permanent.
Instant Light Eye Perfecting Base ($26  CAD/10 ml)
Enriched with oat extract to both illuminate & improve eyeshadow hold. New permanent.
3-Dot Eyeliner in Brown ($28 CAD)
Exclusive to department stores (not available at Clarins counters in drugstores.) New limited edition.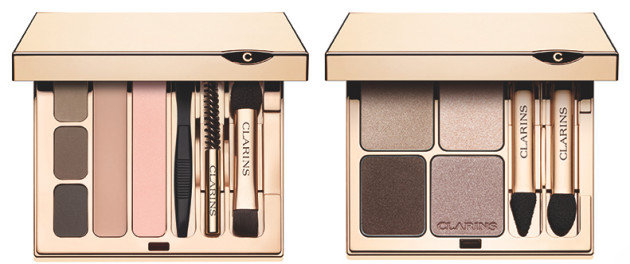 Perfect Eyes & Brow Palette ($37 CAD)
Contains three powder shades to define the brow, a nude pink powder eyeshadow to illuminate the eyes, and a transparent wax to tame unruly brows. (Also contains mini tweezers, a brow spoolie, and a double-ended sponge/blender brush.) Exclusive to department stores. New permanent.
Eye Quartet Mineral Palette in No. 13 Skin Tones ($42 CAD)
Contains four wet & dry eyeshadow shades: a satin beige-taupe, an off-white matte highlighter, a warm matte brown, and a cool-toned grey-taupe with a satin finish. New permanent.
Lips