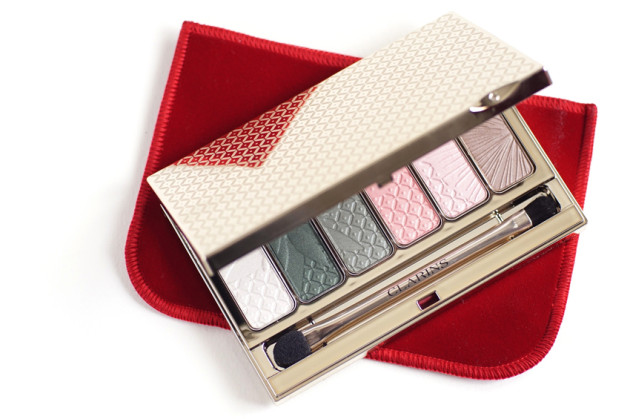 The products: Clarins Garden Escape 6-Colour Eye Palette, Blush Prodige in 08 Sweet Rose, and Crayon Khôl in 09 Intense Green
This spring, Clarins is thrumming with the mantra of green eyes, pink cheeks, pink lips — and softness, softness, softness.
Here are three ways to get it.
UPDATE 01/04/15: Today only, Clarins.ca is offering free shipping on all orders plus 3 free samples of your choice with code APRIL1ST! (And no, it's not an April Fool's Day joke.)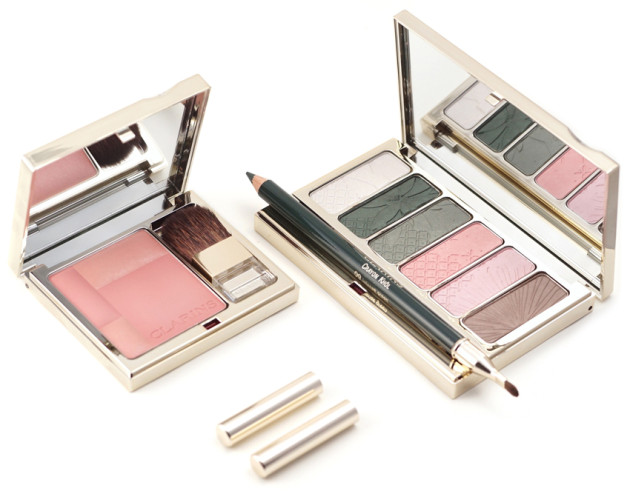 Clarins Garden Escape 6-Colour Eye Palette ($45 USD/$44 CAD)
First off: the limited-edition Clarins Garden Escape 6-Colour Eye Palette Long Lasting. As you all know, I'm a sucker for Clarins' Wet & Dry eyeshadows, and these are no exception!
With a mix of sheer/buildable satin and shimmery finishes, this palette crafts easy spring lids like a dream. My favourite shade (of course) is the taupe, but I was pretty impressed with all six of these shadows. The salmon pink in particular seems very contemporary, to me–it's subtle, but more interesting than beige–and the dark green adds lovely depth without being too in-your-face green.
Clarins' Wet/Dry shadows also wear pretty well on me, so these are good for the gal on the go, too. I can get 1-2 hours out of this palette without primer, which is really impressive for my lids! (Most shadows only make it to the 45 minute mark before they start to migrate.)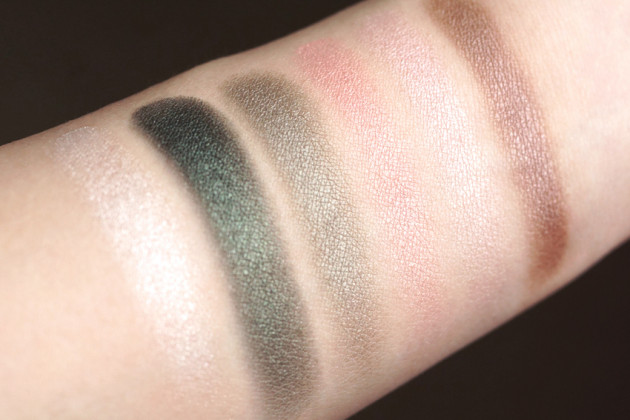 Clarins Garden Escape Wet & Dry 6-Colour Eye Palette swatches
Blush Prodige in Sweet Rose ($32 USD/$32 CAD)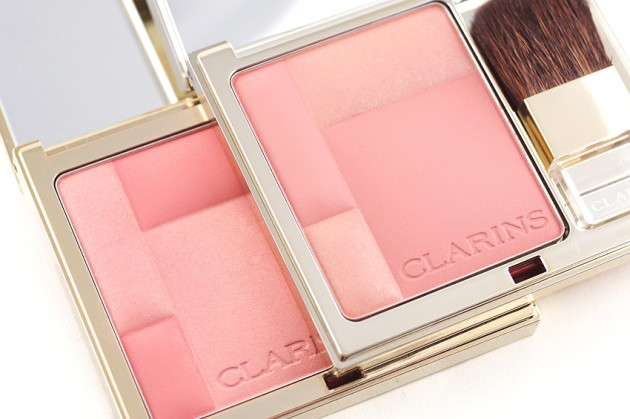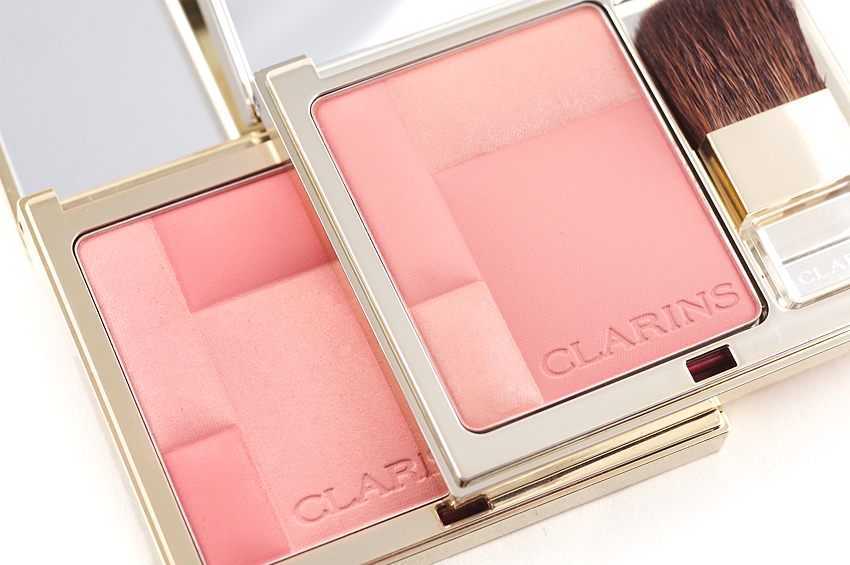 Clarins Blush Prodige in Miami Pink (L), Sweet Rose (R)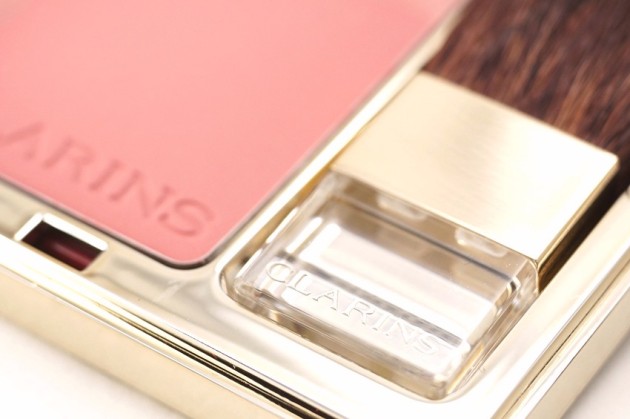 There's also a new Clarins Blush Prodige Illuminating Cheek Colour in Sweet Rose, a pretty apricot-pink with just the faintest touch of shimmer. (Just barely any; Sweet Rose is definitely more matte than Miami Pink.) It's a little warm for my tastes, but if you like peachy blushes, this is a good one!
(Also… I mean, the Clarins blushes pretty much get bonus points in my books just for being pretty. Those right angles! That acrylic and gold brush!)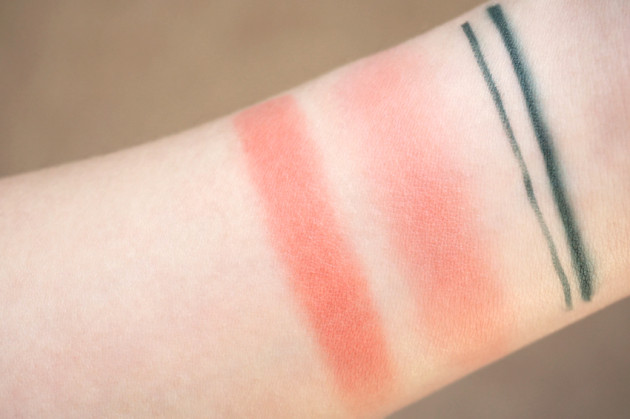 Clarins Blush Prodige in Sweet Rose, Crayon Khôl in Intense Green swatches