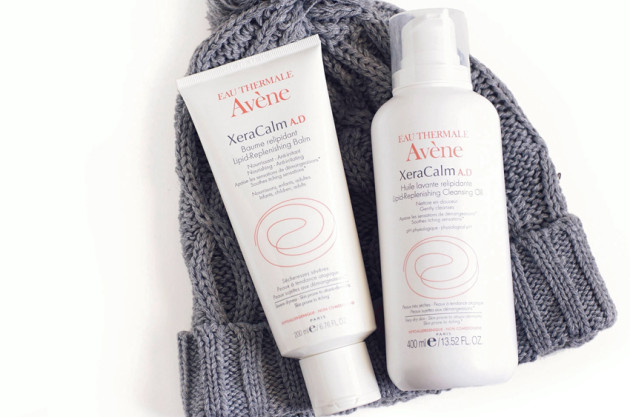 The products: Avène Xeracalm A.D Lipid-Replenishing Cleansing Oil, Xeracalm A.D Lipid-Replenishing Balm, and Eau Thermale/Thermal Spring Water
The technology behind Xeracalm
Avène (a.k.a. Eau thermale Avène, or "the itchy horse brand"!) has been making products for intolerant skin for years, but this month, they're launching something just for those with dry skin. The Xeracalm A.D range, which is suitable for infants and adults with moderate to intensely dry skin (my entire life can be summed up in that statement, by the way) was created around "I-modulia®," a new technology that took a whopping twelve years of research to create.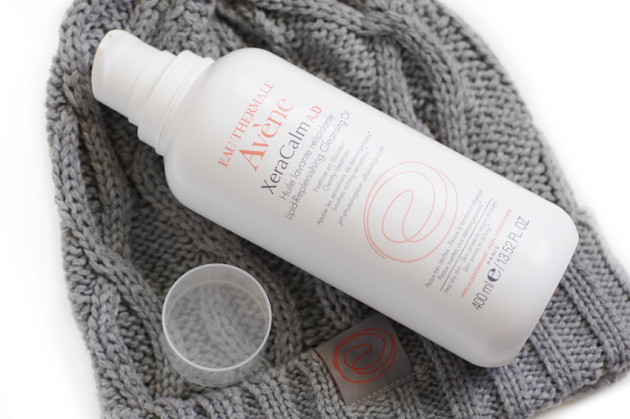 The Xeracalm A.D range, which is formulated with Avène's classic thermal water as a key component, aims to reduce itching while soothing irritations and redness, offering both comfort and softening to the skin — something that those with very dry skin will recognize as a pretty rare find.
The Lipid-Replenishing Cleansing Oil
Unlike other cleansing oils, the Avène Xeracalm A.D Lipid-Replenishing Cleansing Oil is thick and almost "sticky," and I was surprised to find out that it is NOT made to be a makeup removing oil (though it does that, too). Rather, it's generously-sized and is designed to be used on wet skin at the sink, in the shower, or as a bath oil.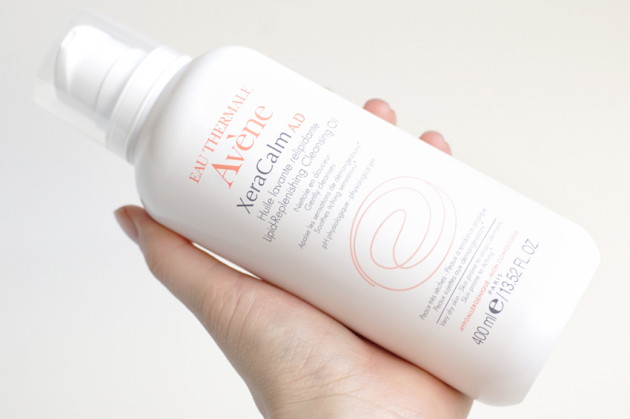 It feels most like a shower/bath gel, with a gentle lather and squeaky-clean (but not too stripping) finish. It cleanses well, but I found that this one really excelled as a bath/baby product. Think of it as a lipid-replenishing bath gel, not a cleansing oil, and definitely give it a try if you have generalized eczema, psoriasis, or atopic dermatitis.
The Lipid-Replenishing Balm
On the opposite end of the spectrum, the Xeracalm A.D Lipid-Replenishing Balm is thin and non-sticky, for a balm! It's manufactured in a completely sterile environment and is packaged in patent-protected packaging with a perfect hermetic seal, meaning that there are ZERO preservatives (not even trace amounts) in this product.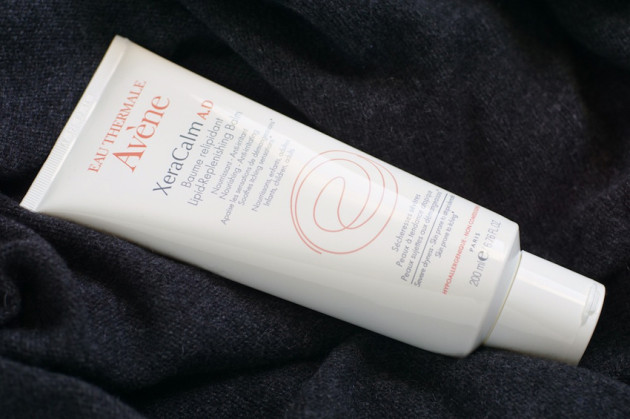 The Xeracalm Balm reminds me of a zinc cream, but with a texture more like body lotion: it's very plain, very soothing, and perfect for skin prone to atopic dermatitis. This one is hard to squeeze out of the tube (so avoid it if you have arthritis in your hands or wrists) and not optimal for dehydration, but it will be perfect for you if you have reactive skin.
Or if you're a baby. The literal kind — this is very well-suited to itchy babies' skin.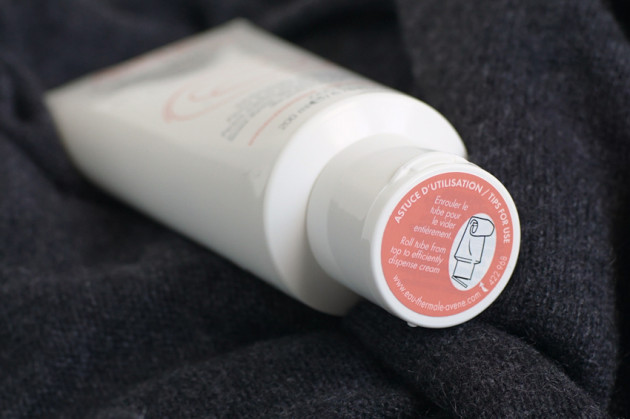 The classic: Eau Thermale
I also had a chance to try the cult-favourite Avène Thermal Spring Water (proper name "Eau Thermale Avène Eau Thermale," which I find to be endlessly hilarious) for this review, and I have to say: I really liked it! The full-sized bottle is enormous, and it dispenses a dense, light mist of calming spring water.
I don't have an itchy-skinned horse to test this product on, but I do find it to be very soothing on my skin when it's feeling particularly parched. If you haven't tried it yet, give it a go — you might just find (like I did) that this one really does live up to the hype.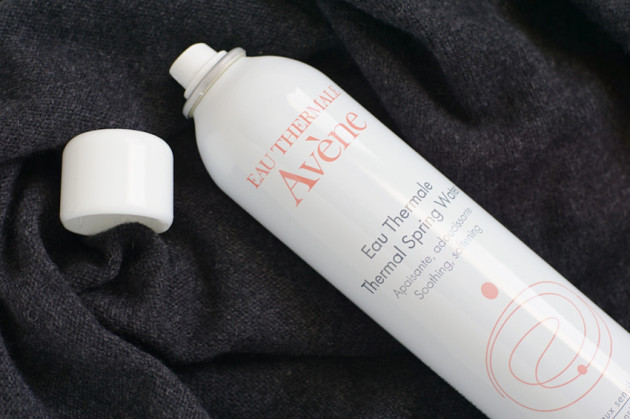 The giveaway
And now, the best part! One lucky Canadian reader of theNotice will win the ENTIRE Xeracalm A.d range by Avène — just enter using the givewaway widget below. Good luck (and good skin) to all of you!!