Friday, December 11, 2015
---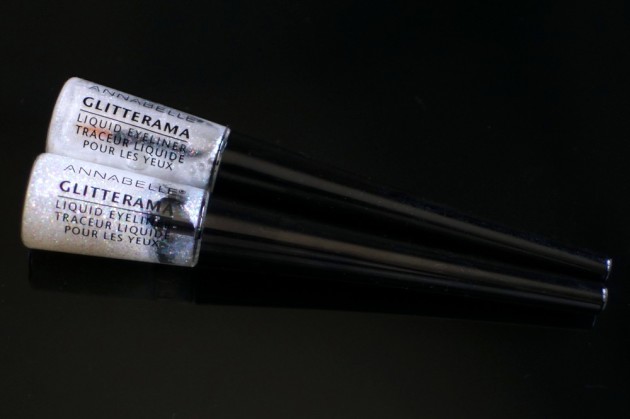 The product: Annabelle Cosmetics Glitterama Liquid Eyeliner in Milky Way
It's no secret that I'm a huge fan of Annabelle's Gliterama Liquid Eyeliners. So, when my beloved Night Light liner went off a couple months ago, I immediately ran to the nearest drugstore and picked up a tube of their most similar-looking glitter goop.
(Which I mean lovingly. Very lovingly.)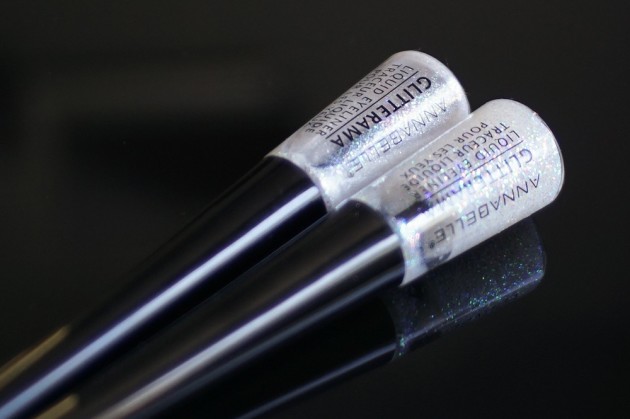 Annabelle Glitterama Liquid Eyeliners: Night Light, Milky Way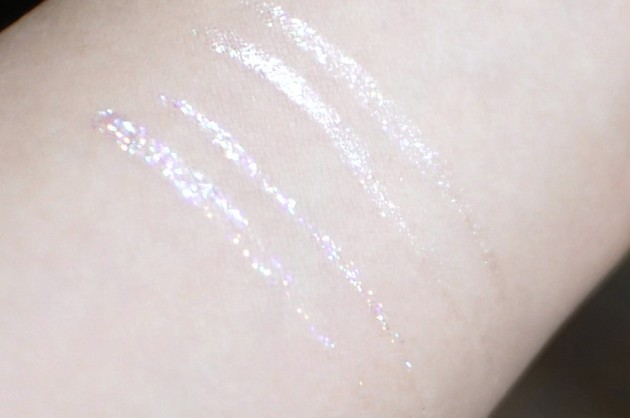 Annabelle Glitterama Liquid Eyeliner swatches: Milky Way (x2), Night Light (x2)
The formula: Like the rest of the Glitterama range, Milky Way touts a whole whopping bunch of glitter suspended in a glue-like, easy-to-use formula. The formula takes a few moments to dry and re-stickifies itself if your eyes water a lot, but it wears like a champ — all day and night long.
You have to give the Glitterama liners a fair couple of minutes to dry fully, but I promise, it's worth it once you do!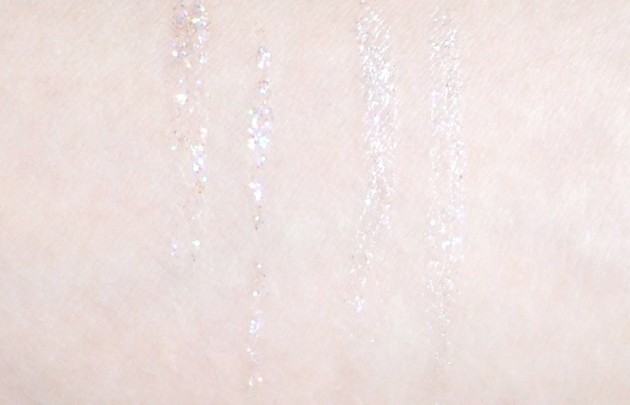 Annabelle Glitterama Liquid Eyeliner swatches: Milky Way, Night Light
The shade: Unfortunately, Milky Way isn't really a substitute for the glowy gloriousness that was Night Light. It's still gorgeous and multi-faceted, but it's more "multicoloured glitter in a clear base" and less "crystalline, angelic veil."
It'll still make for a great holiday (or any day) eye look, but I'm really going to miss Night Light. It was pretty one-of-a-kind.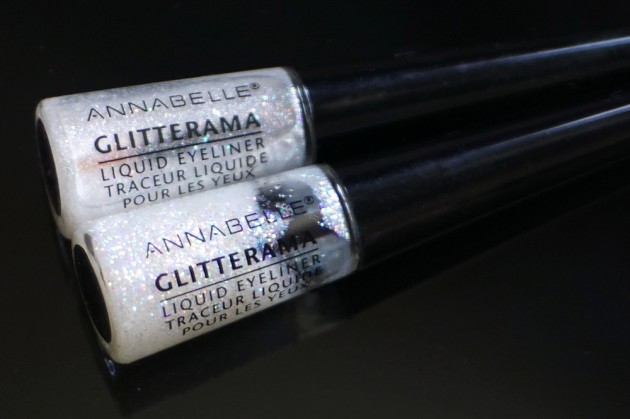 Annabelle Night Light Glitterama Liquid Eyeliner (top), Milky Way (bottom)
The verdict?
If you're looking for a way to add just a hint of (manageable!) glitter to your makeup look, Milky Way is it. I like it best used sparingly in the centre of my upper liner, or dotted just once or twice at the centre of my lower lashline for a subtle, "was that intentional or do you just cry fairy dust like a magical unicorn cupcake goddess" look.
Plus, at $8.95 CAD (or less if you can catch it on sale), the Glitterama liners make it easy to cry your way through temporarily losing your boyfriend to Fallout 4 get hooked on glitter that's fallout-free. Good glitter liners are not hard to find, so there's no need to shell out $20+ for one!
Availability: $8.95 CAD at drugstore and mass-market retailers across Canada, or online at Annabelle.ca (ships to US & Can.)