Thursday, December 12, 2013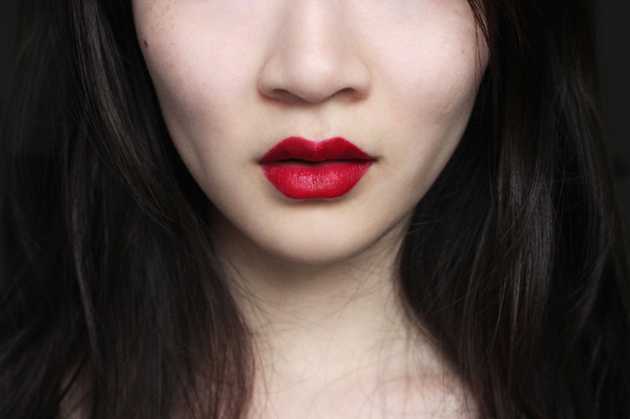 Annabelle Cosmetics TwistUp Retractable Lipstick in Cherry, swatched
For all of our wonderful, supportive readers who didn't hit the jackpot and win a set of Annabelle Cosmetics TwistUp Retractable Lipsticks this past October, I have a surprise for you: with the help of the beautiful folks over at Annabelle, I have another two TwistUps in Cherry to give away!
If you weren't following the TwistUp craze that took the Canadian blogosphere by storm earlier in the year, Cherry is the one shade that completely took my breath away. The creamy, high-pigment TwistUp formula, paired with the ridiculously vibrant berry-red tones of Cherry, made for one of the most opulent red lipsticks I will likely ever own. Scentless and undeniably gorgeous, it radiates sex appeal — and it's a shade that I think every bold lipstick lover should have in their stash.
» Don't miss theNotice's Annabelle TwistUp review & swatches of all 24 shades!
a Rafflecopter giveaway

Like our last Annabelle giveaway, one of these TwistUps will go to a reader in the US/Canada, and one to an international reader. (This is to make sure at least one winner will be from a country where you can't get Annabelle products!) The giveaway will open today, December 12th, and will close at 11:59 PM (MST) on Christmas Eve. Winners will be announced on the 25th of December, and will have three days to get back to me before I will re-draw for their prize.
Good luck, dear readers! I hope you're having a warm, festive holiday season so far.