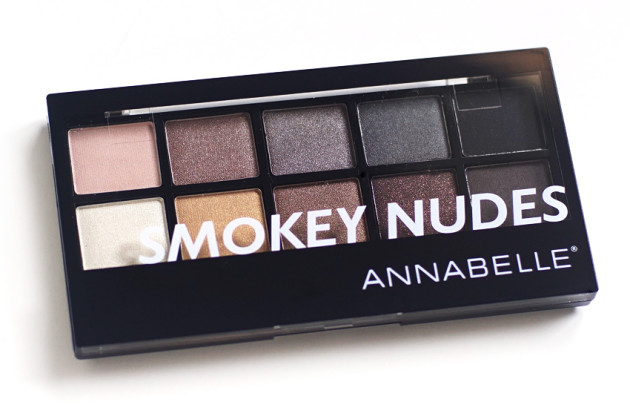 The product: Annabelle Cosmetics Smokey Nudes Dark Lights Eyeshadow Palette
Okay, so here's the thing. This palette? Pretty great. But that name? It is KILLING me! Your palettes can be smokey or they can be natural, makeup world, but they CANNOT BE BOTH.
Except. Except maybe not this one! Sure, the name is an oxymoron, but the shades… somehow, they make it work. The left side is all nudes; the right side, all smoke. It's the perfect drugstore neutrals palette, with lots of options for both night and day looks and no bright pops of colour.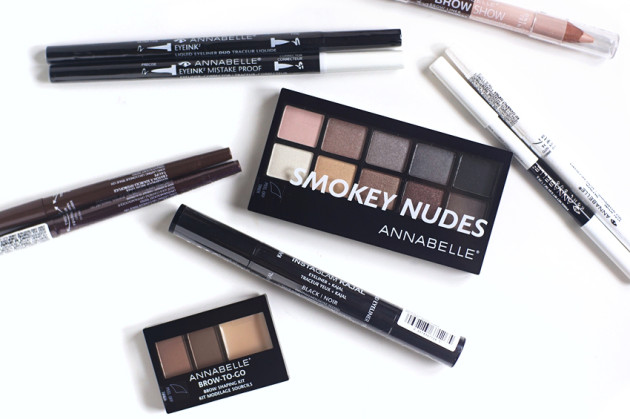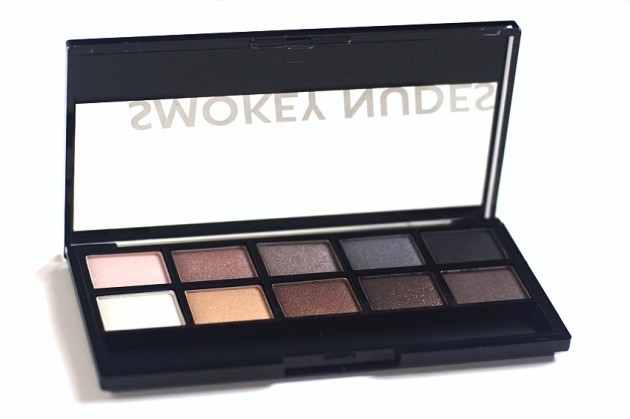 The formula: If you're a fan of Annabelle eyeshadows already, the Smokey Nudes Dark Lights palette definitely won't disappoint. The eyeshadows are on the drier side, like the rest of the brand's eyeshadows, with not a dud in sight.
The lightest shades are a touch chalky, but all ten shades (even the two mattes on the end) blend well and layer up to medium opacity. For drugstore eyeshadows, I really like Annabelle's — they're not as pigmented as something really buttery or crumbly may be, but they have very little fallout and lend themselves well to a shimmery, effortless makeup look.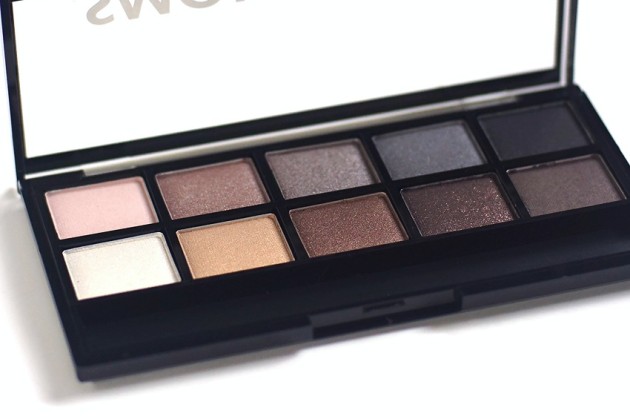 The shades: The Smokey Nudes eyeshadow palette was designed with versatility in mind, and Annabelle did a great job achieving that! It contains both warm and cool tones (cool tones in the top row; warm tones in the bottom row), and none of the shades contain too much red — something that I find that a lot of "versatile" palettes mistakenly do.
As usual, I'm completely smitten with the taupe in the top row, but I'm pretty keen on the last two brown shades, too. (Especially that gold-flecked one!)

Annabelle Smokey Nudes Eyeshadow Palette swatched over primer (top row/cool tones)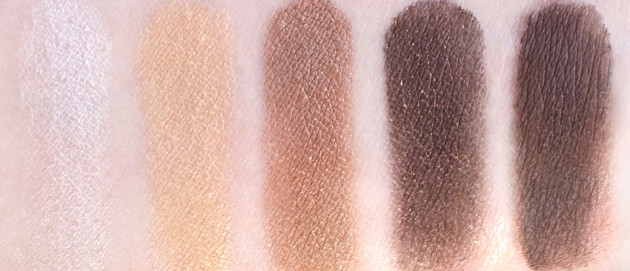 Annabelle Smokey Nudes Eyeshadow Palette swatched over primer (bottom row/warm tones)
The verdict?
For less than the cost of one MAC eyeshadow (and we all know how hit and miss those can be), Smokey Nudes is a steal. It's an excellent naked/smokey/beginner's palette, with five cool-toned and five warm-toned eyeshadows that mix and match like a champ and a soft shimmer finish that'll work well for an expert artist or one that's just starting out.
Annabelle just put out a Natural Nudes palette as well, but this one seems a lot more wearable to me. I recommend snapping it up before it's gone, and maybe buying a backup for the holiday season!
Availability: $12.95 CAD at Annabelle.com and in drugstores across Canada.