Monday, December 21, 2015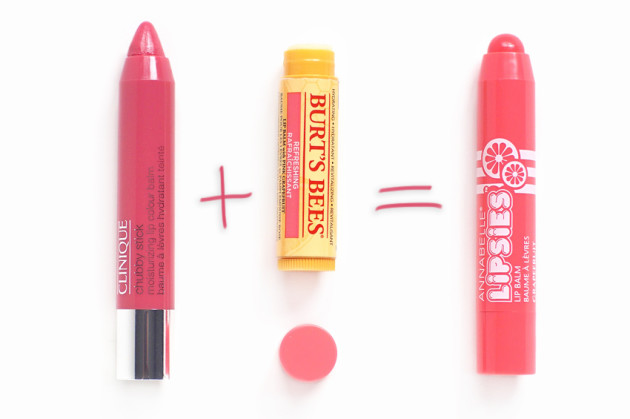 The product: Annabelle Cosmetics Lipsies Lip Balm in Grapefruit
One of my go-to lip combinations is to apply a swipe of grapefruit-scented Burt's Bees Refreshing Lip Balm ($3.29 USD), and then top it off with a Clinique Chubby Stick ($17 USD) in either Super Strawberry or Whoppin' Watermelon.
I'm kind of super bad at the whole "stop being lazy and layer your goddamn products" thing, though, so when I realized that Annabelle made a product that would cover both steps, I immediately made grabby hands at it.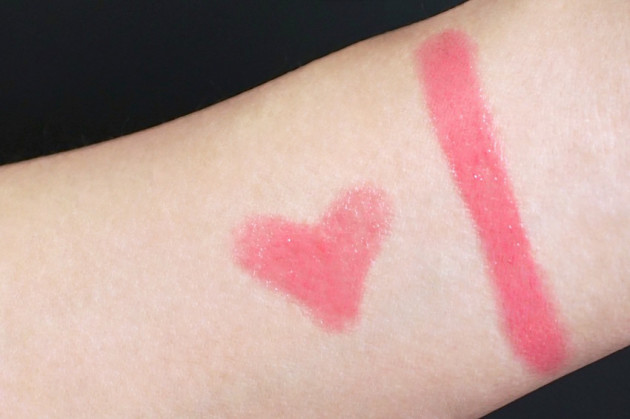 Annabelle Grapefruit Lipsies Lip Balm swatches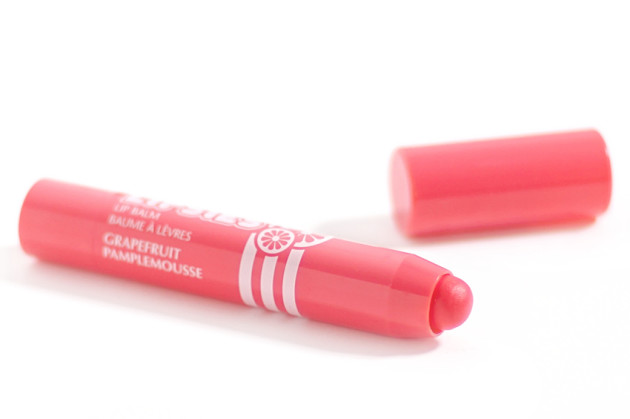 Annabelle Lipsies Lip Balm in Grapefruit
Annabelle's grapefruit scent isn't quite as bright or zesty as Burt's Bees', but it helps lift my mood and my look at the same time with a lovely, juicy-looking swath of colour. And, for less than the price of a cup of coffee, who can say no to a tasty scent and a moisturizing hint of pink?
Availability: $4.95 CAD online at Annabelle.ca (US/Canada shipping) and in drugstores & mass-market retailers across Canada. Read my full review of the Lipsies formula here!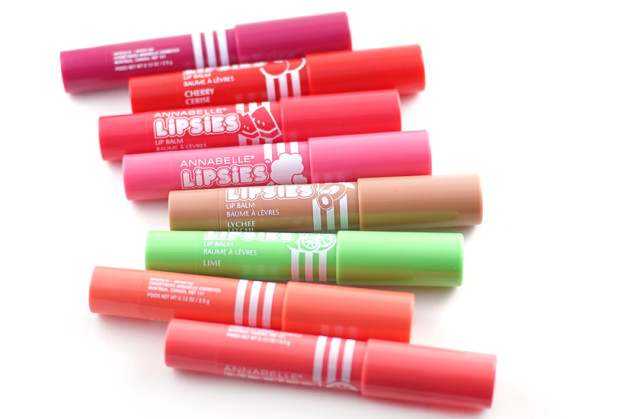 The whole (current) Lipsies range! I think. As of Spring 2015, at least.
See what other bloggers thought of the Annabelle Lipsies:
Beauty Infinitum loves Fruit Punch (which looks SO good on her lips) and Cupcake!
Workaday Beauty and her super-cute spring hair has Grapefruit swatched alongside Strawberry, Cherry, and Raspberry.
Just J reviewed Fruit Punch and Coco-Vanilla, and totally hated the scent of the latter. (It's okay, MizzJ. I hate the way it smells too.)