Thursday, October 20, 2016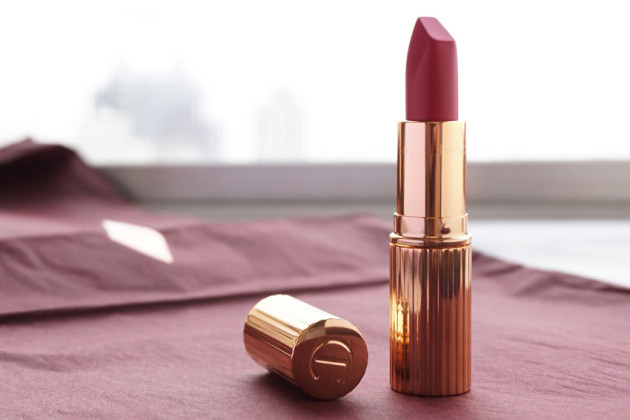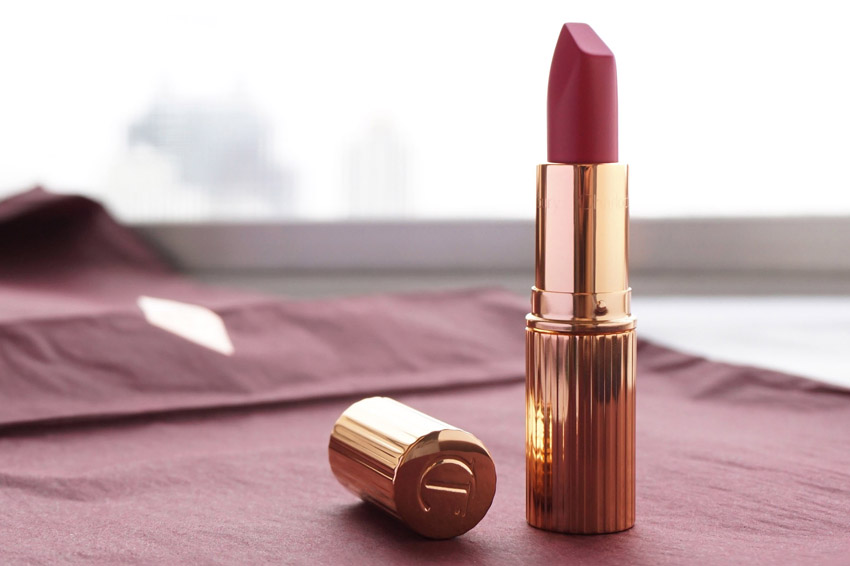 The product: Charlotte Tilbury The Queen Matte Revolution Lipstick
The formula: The Matte Revolution formula (which I'll describe the wear of shortly) is a "luminous modern matte" that promises long-lasting, hydrating, buildable colour with lipstick tree and orchid flower extract. It's available in 10 shades, and it definitely holds up to its claims: it's easy to build, and it wears very well for a matte lipstick.
These lipsticks also feature a square tip to mimic the shape of a lip brush, which I thought was really cool. (And hey, it works well, too!)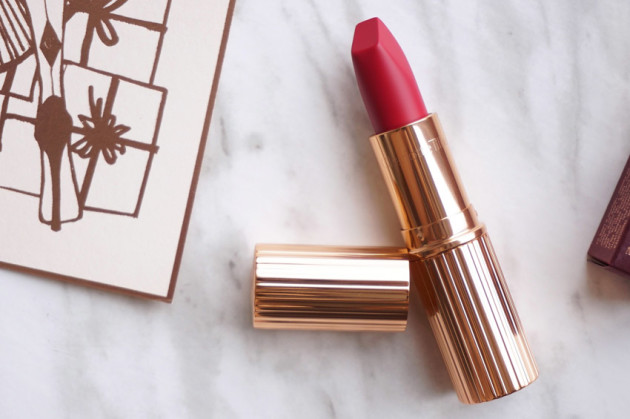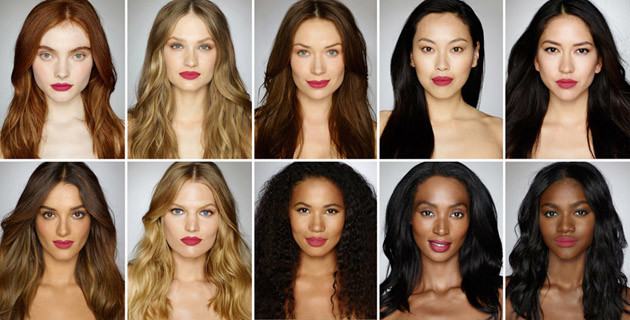 The shade: The Queen, inspired by Her Majesty, Elizabeth II, is a "rich and rosy crown-jewel pink." It's a deep fuchsia pink with blue undertones that practically glows, and it's obscenely beautiful in a matte finish.
Of course, my favourite thing about Charlotte Tilbury is that they simulate their swatches on a wide variety of different skintones–none of that "three skintones covers everyone" business. These are shown on ten models of different skintones, ages, and ethnicities, and the result (which I've collaged above) is both helpful and gorgeous!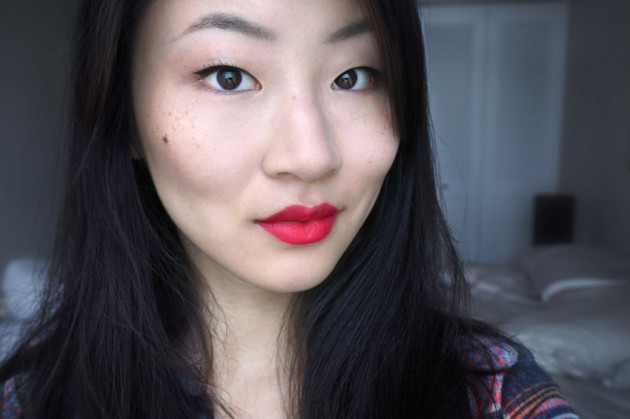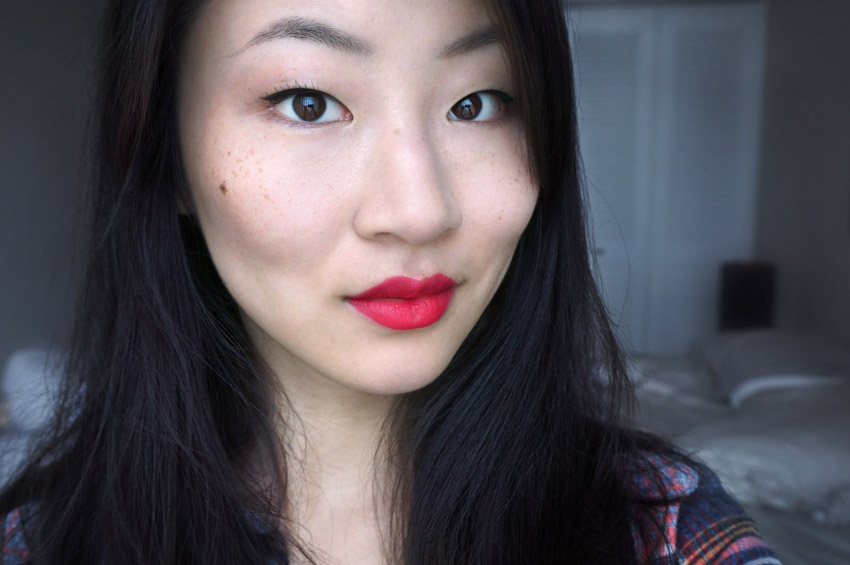 Wearing The Queen (and otherwise looking a mess)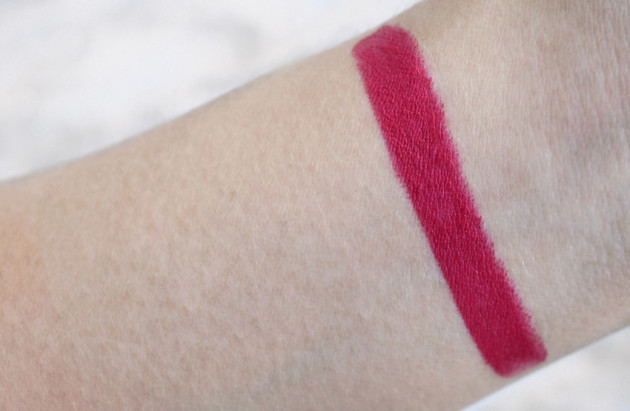 Charlotte Tilbury The Queen Matte Revolution Lipstick swatched in indirect sunlight

Charlotte Tilbury The Queen Matte Revolution Lipstick swatched in indirect sunlight
The wear: The Matte Revolution lipsticks are very pigmented, and they have an even, forgiving matte finish. Though they look like soft mattes, they feel as hydrating as an opaque cream lipstick. I get 3-6 hours of wear with these lipsticks, depending on how much eating I do; today, The Queen held up through an entire coconut milk smoothie with only very minimal fading and was still going strong by dinner.
Optimally, I'd recommend reapplying every 3-4 hours with this formula for comfort, but if you leave it on undisturbed, the vivid colour will hold up for longer.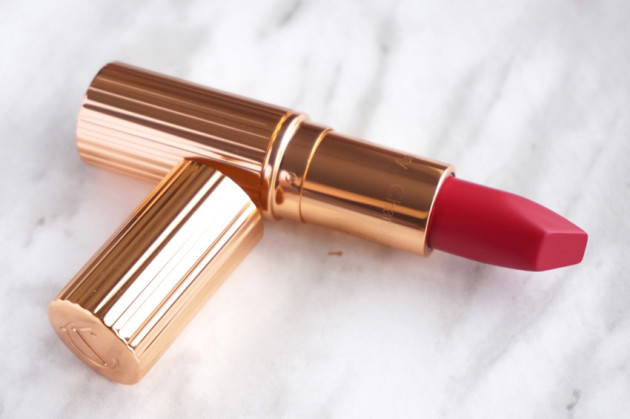 The verdict?
I really like the Charlotte Tilbury Matte Revolution formula, which is as hydrating and comfortable to wear as a great creme-finish lipstick. I was also totally smitten with The Queen, which is a flattering, eye-catching opaque fuchsia pink.
If you're looking for a comfortable holiday lipstick, this range is definitely one to check out!
Availability: $32 USD/$38 CAD exclusive to Charlotte Tilbury online.