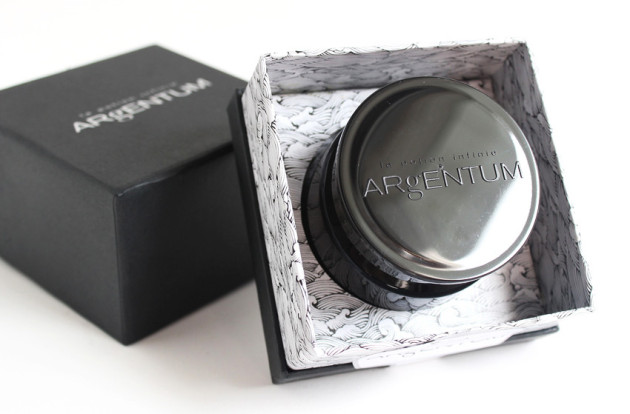 The product: Argentum Apothecary La Potion Infinie Silver Hydrosol & DNA HP Hydrating Restorative Anti-Age (face and eye) Cream
What makes as $200 moisturizer? 
I didn't know the answer to this question (unicorn pee?) three months ago, but when Argentum asked me if I wanted to give their Silver Hydrosol & DNA HP anti-ageing moisturizer a try, I decided that it was time to find out. And now, months later, here is my answer.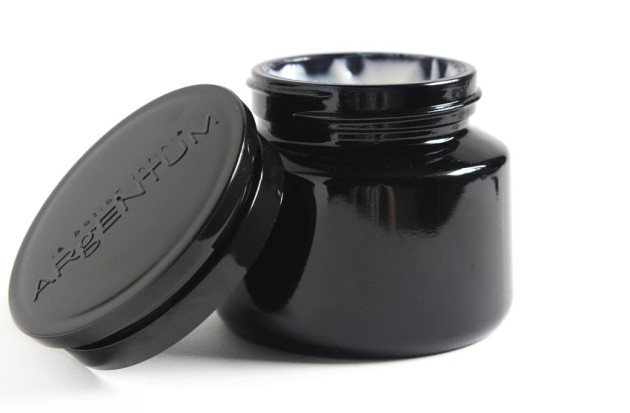 The science behind Argentum: As you may have guessed from the name, Argentum Apothecary's thing is silver hydrosol, which they use to promote cell regeneration. It's paired with hydrating DNA HP (petri dish science?) as well as a few more-recognizable ingredients, like shea butter, sweet almond oil, and caffeine.
This cruelty-free cream comes from 99.5% natural origins, and Argentum says that it targets wrinkles, blemishes, and oxidative stress, with an emphasis on firming and tightening. For the hefty price of $225, they also promise long-lasting hydration with no greasy residue, and (pay attention to this one) plumped skin "without any uncomfortable 'tightness'."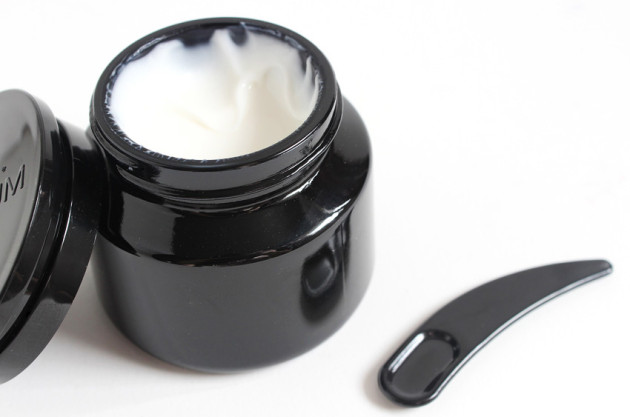 The scent: La Potion Infinie is highly fragranced, with a scent that smelled offensively masculine to my nose… at first. After wearing it around for the first day or two, something rather magical happened: I'm not sure what changed, but I am obsessed with this scent now. Formulated by Delphine Thierry, it's spicy, masculine, and woody, and it smells just as delicious on my boyfriend as it does on me.
The packaging: Packaged in a rather stately glass jar, La Potion is understated but luxe. I was surprised to read that the jar's base is made from a very dark violet glass (I thought it was black) that helps to prolong the life of the ingredients, but all in all, it's a pleasure to hold.
[ It kind of makes me feel like a potions master. ]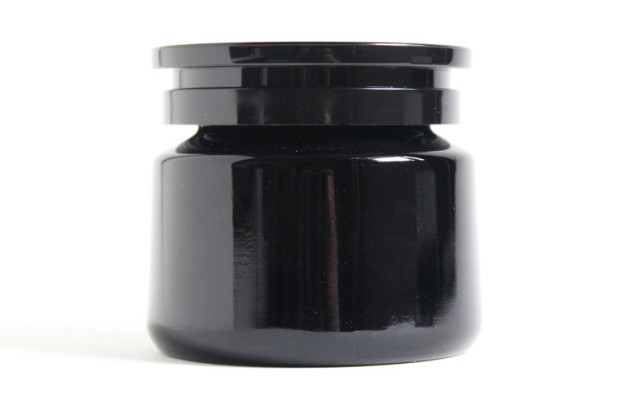 Potions Master Rae Chen, reporting for duty
So… how did La Potion Infinie perform?
In short: both very poorly and exceptionally well.
La Potion Infinie is very liquidy and emollient, and it applies comfortably with a soft, velvety finish. For something without silicones, it does an amazing job of feeling luxurious and not at all greasy, and you need only very little for each application – adding more doesn't seem to make a difference except to leave you massaging it in for longer.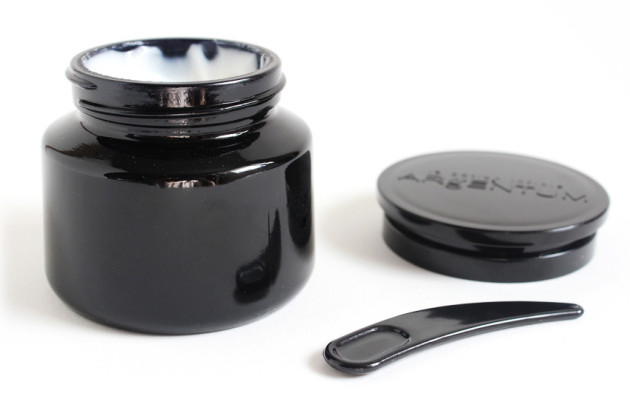 The issue I have with this moisturizer (sorry, "hydrating restorative anti-age cream") is that it leaves my skin feeling extremely tight and uncomfortable, which it promises not to do — and at this price, I think a moisturizer had better perform to spec. Because I have extremely dry skin to begin with, this left my face feeling so dehydrated that it was actually painful – I couldn't last more than a few hours before adding another moisturizer on top.
That said, if you have normal skin or oilier, and especially if you live in a country where it's more humid, I think that this texture would actually be quite lovely.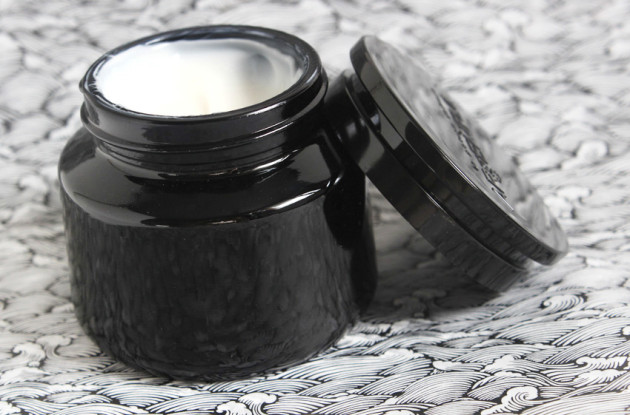 On the anti-ageing front, however… that's where things do a drastic 180. While I can't evaluate this for its effect on wrinkles or fine lines, I can tell you that it's the only anti-ageing product I have ever tried, in seven years of beauty blogging, that has had a noticeable effect on my skin. 
My skin doesn't look significantly better following application, because quite frankly I'm still practically a baby as far as skin goes, but it is immediately tightened and plumped – literally within 15 minutes. When I gently prod at my face with my fingertips (ever so scientifically), there is more resistance when I use La Potion Infinie, and my face feels fuller to my fingers; more firm and elastic than it's been in years.
I don't have noticeable wrinkles in the eye area yet, but La Potion is safe to use there, and it never stings or burns my eyes. Of the handful of eye creams and gels that I already own, this one is my favourite of the bunch, and I plan to continue using it in my eye area until it's finished.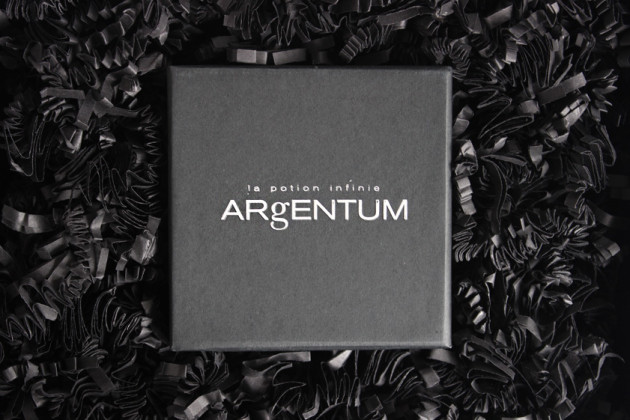 The verdict?
As with any skincare product this expensive, I don't want to tell you to run out and buy it immediately, because whether or not it's worth it is such an individual thing. But if you do have the budget for high-end skincare, I would absolutely recommend this one over anything else I've tried so far.
My favourite thing about this cream is the beautiful, high-sillage scent, but the thin, velvety texture is a dream as well. I'd hesitate to recommend it to anyone with dry skin, but I'm using mine like a serum (with another moisturizer layered on top), and its impressive firming and tightening effects don't seem to be lessened.
All in all, yes, I do think this is substantially better than a $50 or even your average $100 anti-ageing moisturizer, but it's definitely not as effective as a cosmetic treatment. (As a price comparison, Restylane treatments tend to be about $1000). I'm personally happy with my skin, so this price tag is far more than I'd be willing to pay, but I did find it to be surprisingly effective – if uncomfortable.
Availability: $225 USD/£147 from Net-A-Porter, Cult Beauty, or Argentum Apothecary (UK).