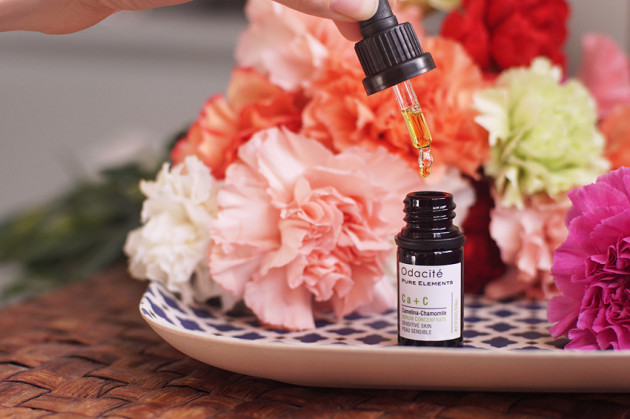 The product: Odacité Ca+C Camelina Chamomile Facial Serum Concentrate
Today was the unofficial start of summer in Edmonton, with the mercury rising to just past 20 degrees. 21 is, admittedly, not a lot for most places, but with the bright sunlight and a big bay window, our kitchen was verging on sweltering by dinner time.
With the summer heat comes changes to my skincare routine, and this serum/oil is the one thing that I'm crazy about at the moment.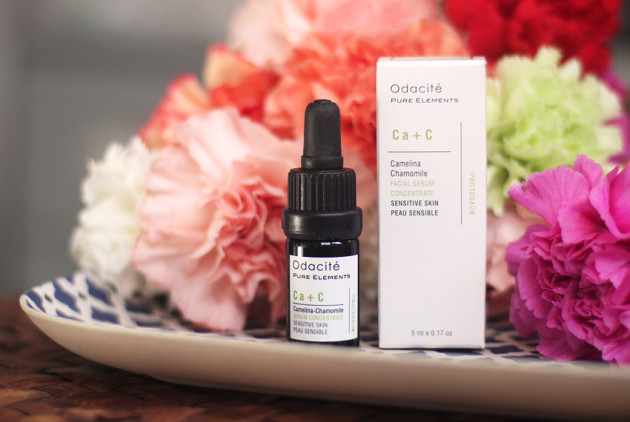 The texture: When I first tried this oil back in February, I actually… hated it. I wanted to use my beloved Pomegranate + Rose Geranium oil instead! I didn't want this thin serum that smelled, for lack of a better term, like a regular facial oil. I wanted that lush, syrupy-thick Po+R Serum Concentrate, with its intense scent and comforting weight.
But as the months got warmer, and warmer, and, eventually, hotter, I thought, hey, why not give Ca+C another go.
And am I ever glad I did. This oil is thin, yes, but it's smooth and delicate. Two small drops will turn even the thickest of moisturizers into silky fluids, and impart their pasty bases with a good dose of hydration.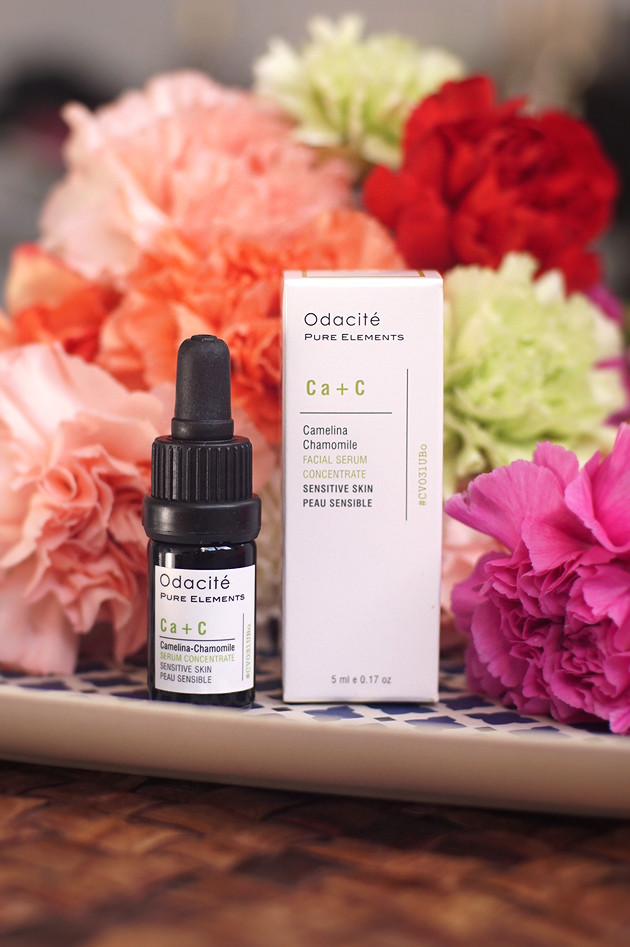 The ingredients: Unlike the Pomegranate/Rose Geranium oil that I'm so in love with, Ca+C contains a lot more than three ingredients. It's mostly camelina seed oil, which is anti-inflammatory and helpful in treating eczema, but it also features a blend of essential oils: ingredients like calendula and German chamomile, which help heal the skin, and Blue Tansy, which for some reason Into the Gloss has decided will be the next big trend. (I have my doubts.)
It's still a very short ingredient list (silicone- and paraben-free), and like the rest of the Odacité booster serums, Ca+C is made fresh from high-quality ingredients and packaged in thick-walled violet glass.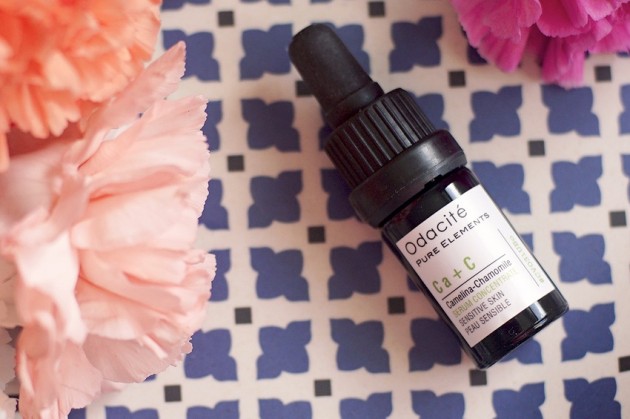 Best as: A basic, simple serum-oil to use with a moisturizer or tinted moisturizer. This one is perfect for sensitive skin, so it's a great place to start exploring the Odacité line if your skin tends to react to new products!
Best for: Blending into your moisturizer (and thinning out thick ones, like many of those with physical SPF!)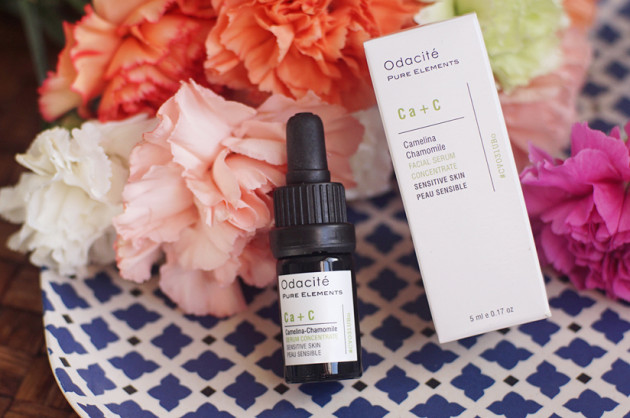 The verdict?
Camelina Chamomile isn't as uniquely singular as Odacité's Po+R serum, but it's still a really lovely, simple oil to add to your skincare regimen this summer. It's very thin and blends well with most moisturizers (especially those that are a little too thick), and is a great "starter oil" for anyone with normal, dry, or sensitive skin.