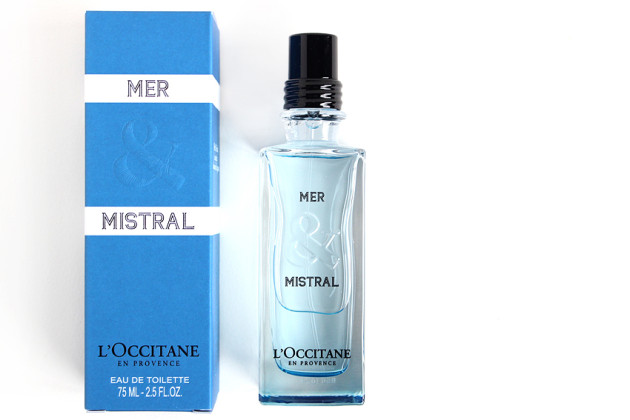 The product: L'Occitane Mer & Mistral Eau de Toilette (La Collection de Grasse)
So, it's a pretty well-known fact that I'm obsessed with the L'Occitane La Collection de Grasse – but did you know that there's a unisex scent in the line, too? And, as a cologne lover, I am all over it.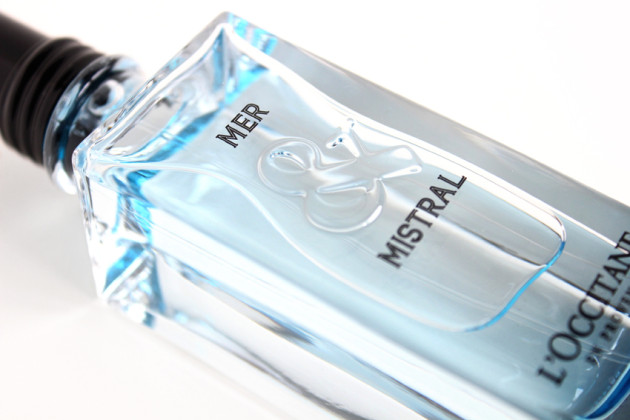 Behind the scent: I usually like my unisex scents a little more masculine (you know: woods, amber, pepper), and this one certainly isn't — but it's still a complete stunner. More department store than, say, Vanille & Narcisse, Mer et Mistral is a proper sparkling aquatic: it smells shimmery and extremely fresh, with bright citrus notes paired with pine and sea salt. 
The name "Mer et Mistral" means sea and wind — specifically, the extremely fast, turbulent winds in southern France blowing north into the Mediterranean Gulf of Lion. The mistral wind controls the climate of Grasse and plays a huge part in Provençal culture, dictating everything from how bell towers are built (open iron frameworks, so the wind can pass through) to the direction that homes face (south, with their backs to the wind).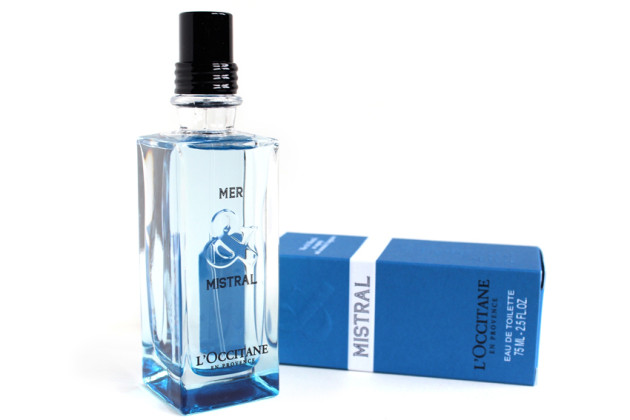 The notes & wear: A little [too] sharp at first spritz, Mer & Mistral features top notes of lemon and mandarin, heart notes of pine, cypress, and rosemary, and base notes of cedar, white amber, and musk.
The top notes fade pretty quickly, and 20 minutes later, the scent really settles in — it gets a lot more pine-y and less sparkling close to the skin, but retains its aquatic nature in the sillage. The herby accords really come out to play not long after, and the scent just transforms. Once you get past the run-of-the-mill opening, the rosemary makes this scent almost… aquatic-foody. Which sounds super gross, I know, but think of it more like this: lemon balm and pine, herbs in a mortar and pestle, and a cabin next to a rough sea.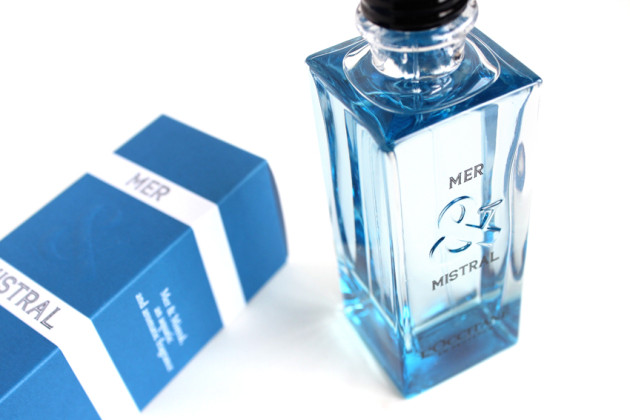 The bottle: While the scent of Mer & Mistral is wonderfully bright and complex, the bottle is even better. With a blue lacquered base, this glass bottle takes on a mesmerizing, watery look — the blue comes and goes depending on what angle you look at it from, like the sea as it's pushed and pulled by the wind.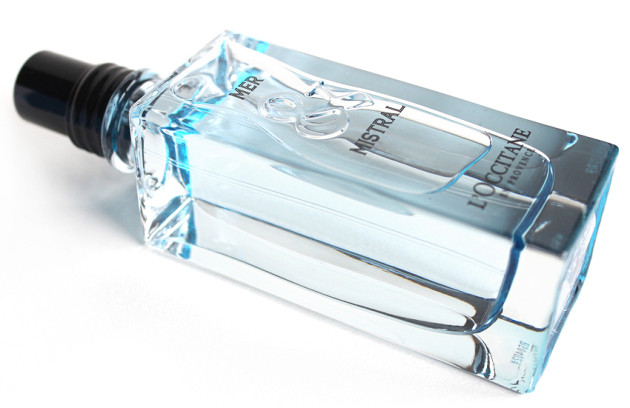 The verdict?
I like things that match. I just… do. I like the visual coherency, and I like rotating between fragrances that have a similar thread that weaves through all of them.
If you're a lover of La Collection de Grasse, do yourself a favour this season and get your guy (or girl) a bottle of Mer & Mistral. Not only will it look beautiful on the dresser next to your collection, but L'Occitane's in-house perfumer Karine Dubreuil will make sure the two of you smell great next to each other, too.
Availability: $75 CAD at L'Occitane boutiques and online.