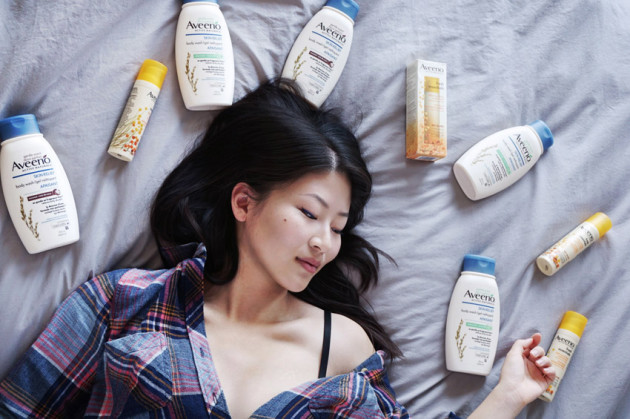 How happy does this much Aveeno's Skin Relief Chamomile Body Wash make me? Well… about this happy:
Happier than fresh beaver tails pastries at a food truck. Happier than fresh-cut grass and a warm summer day. Happier than watching ducks splash around in pools of water. Happier than – okay, almost as happy as a little kid playing with a puppy dog.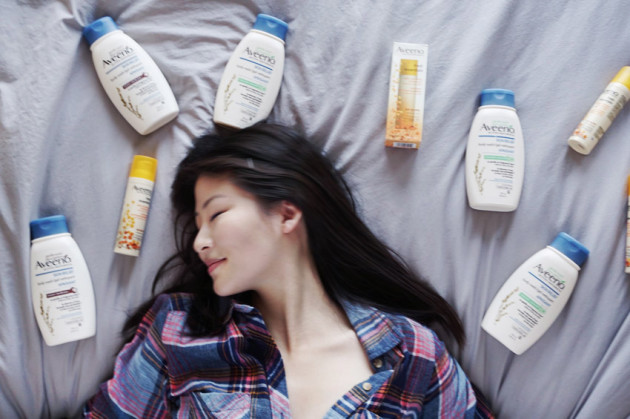 These are a few of my ride-or-die skincare products: Aveeno Skin Relief Body Wash, and their Fresh Essentials Moisturizer SPF 30.
I have hella dry skin that's intolerant to silicones, as I'm sure all of my longtime readers know by now, and these two products really help get me sorted. The Skin Relief Body Washes smell amazing and leave my skin more hydrated than it was before soaping up (they're like in-shower body moisturizers that cleanse), and they're so good that both Boyfriend and I swear by them.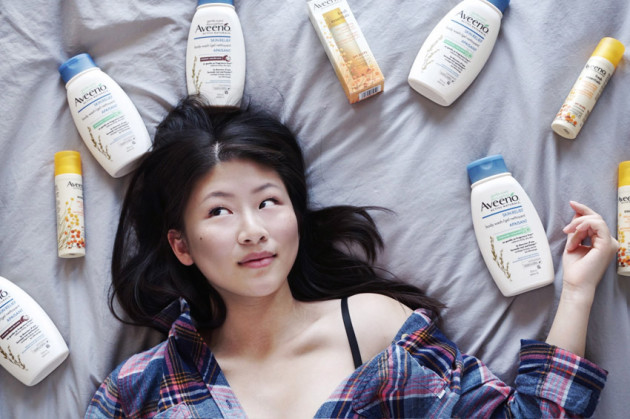 Daydreaming about chamomile body wash showers…
During my post-shower routine, the Fresh Essentials Moisturizer provides me with daytime SPF 30 coverage at a really affordable price point. I need to add a couple drops of serum or oil to it when I apply, but it's well worth the extra step–and for that matter, I have yet to find any moisturizer with SPF that I can use on its own.
I'm on my second bottle of Fresh Essentials Moisturizer and my third bottle of the Skin Relief Body Wash, so when I say that this is good stuff, I mean it!