new in lips & cheeks
Man, I haven't done one of these in forever. Usually, putting together "New This Week" widgets is a matter of sifting the new releases from the old, and then picking the most exciting of the crop — but this time around, everything I came across was new.
There was no, "but did I feature this last week? Ummm… maybe, I'm not sure," this time around. It's been a little over a month, so here's what you may have missed in the meantime. 
new in base & bronze (& contour)
(Okay, okay, I'll admit to re-featuring the Bite Deconstructed Rose Lip Library again this week — but can you really blame me? They launched four associated Deconstructed Rose lipsticks, and I figured they deserved a mention together.)
Other exciting launches: an all-new range of twenty Giorgio Armani Eyes to Kill Solo Eyeshadows ($32 USD), the new Benefit Hydrating Tinted Lip Balms ($18 USD/$22 CAD), and two new high-shimmer cheek products, just for the summer — the Dior Diorskin Nude Shimmer Instant Illuminating Powders ($56 USD/$57 CAD), which will replace the old Dior Diorskin powders that they are nothing like, and the Becca Tint Shimmer Soufflées ($27 USD/$33 CAD), which, thankfully, will be replacing nothing.
new in eyes & everything else
Finally, one last thing… the bareMinerals Bareskin Pure Brightening Serum Foundation ($29 USD/$36 CAD), which comes in 20 blissfully silicone-free shades. I haven't made it out of the house yet to try these (there are some pretty mixed reviews out there), but will try to pick one up soon!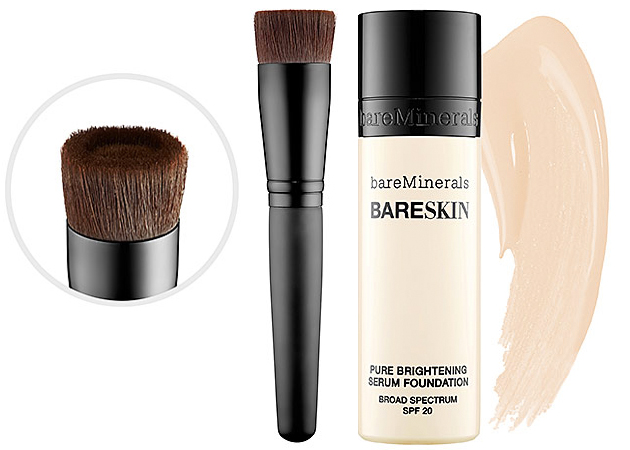 (Pictured here with the bareMinerals Bareskin Perfecting Face Brush ($28 USD/$35 CAD), which has a little well in the top to hold product.)