Saturday, November 26, 2016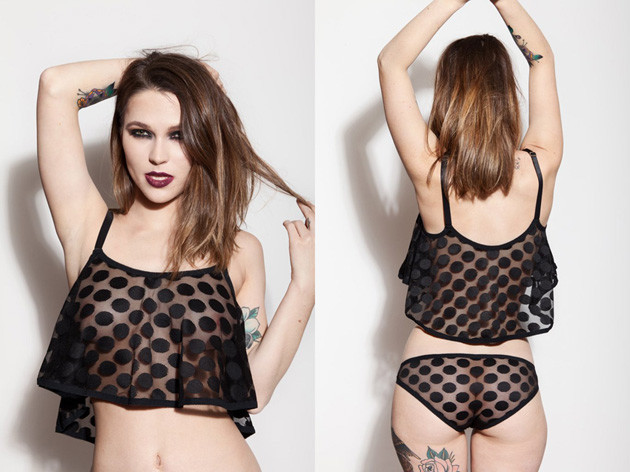 This holiday season, I'm featuring the most enticing items from my Gift Guide in a column simply titled "Lustworthy." Tune in every Saturday from now until Christmas for your weekly dose!
Aha! I bet you thought that this series was going to be all beauty, didn't you?
Well… this week, here are just a few other things that I'm lusting after, from cult-followed lingerie brands Agent Provocateur and Hopeless Lingerie. For me, these two brands occupy opposite spectrums of the same space. One is a wildly profitable luxury lingerie line and the other is a massively popular indie brand, but both produce unique silhouettes, oftentimes in unexpected fabrics.
At the top of this post is the Mia Top ($114 USD) from Hopeless; just above are the Eliza High Neck Bra Black And Blue ($215 USD) and Ismerelda Bra Black ($275 USD) from Agent Provocateur. At the bottom of the post are the Hopeless Lingerie Carrie Knickers ($61 USD).
(And yes, I'm having a moment with sheer tops right now. How did you know?)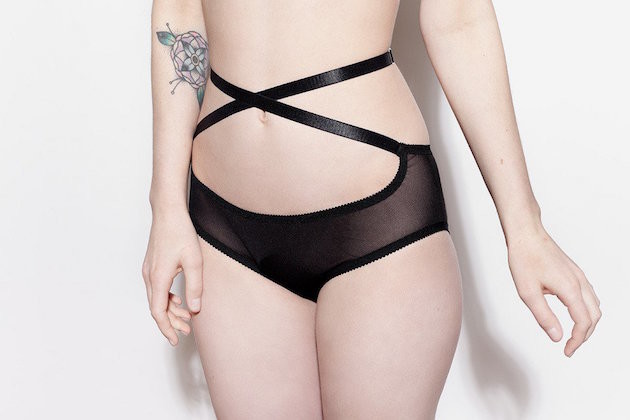 What's on your wish list this week?