Thursday, November 15, 2012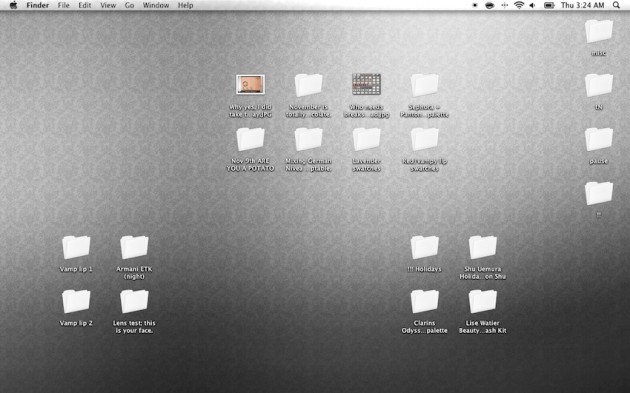 A quick catch-up post for today — everything I've had kicking around that falls just short of a post on their own. Each of the subject headings were taken from folder names on my desktop (or from folders which sit on the desktop rather than in my documents), and there are… rather a lot of urgent-looking exclamation points. File this one away in "behind the non-pro beauty blogging scenes."
Somehow, despite the aforementioned exclamation points, theNotice's backlog is still thousands of photographs deep. The system appears to be irreparably broken, which is probably why I found a folder labelled "!! look at your life look at your choices," a few weeks back.
November is totally an acceptable month for hot chocolate.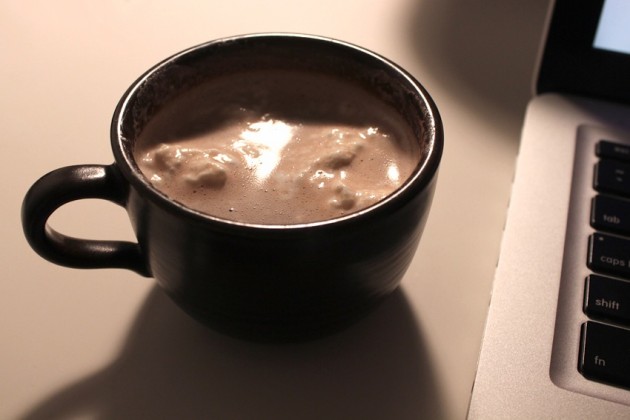 Because hot chocolate is delicious.
The recipe for the perfect hot chocolate: warm (but don't boil) 2% milk on the medium heat. Add in a heaping spoonful of cocoa, 2-3 large marshmallows, and 1-2 drops peppermint oil. Squish the marshmallows with a spoon if they're not melting down fast enough (because who needs patience when you could have hot chocolate), and whisk until smooth and steaming.
Alternately, add a heaping spoonful of cocoa into a cup of eggnogg and whisk thoroughly. Easy & almost impossible to mess up!
(Lucerne does the best eggnogg that I've found, at least in Canada — nothing else is really worth drinking.)
Lavender/lilac/violet eyeshadow swatches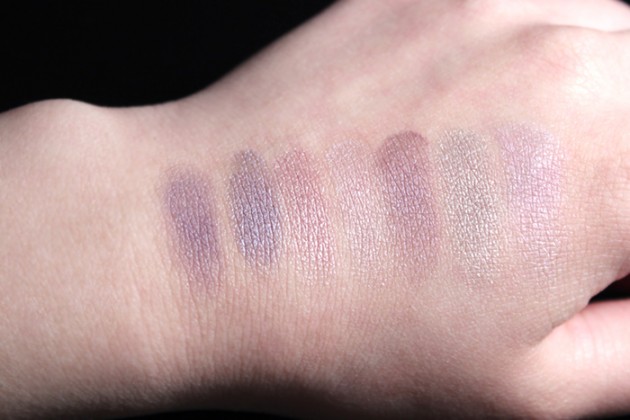 Swatched from left to right, dry over primer: Rimmel Royal Violet, Senna Fantasy, MAC Lovely Lily, Marcelle Dimensional Mauve (x2), Lancome Angora, Annabelle Hawaïan Hues.
Who needs breaks when you could have insomnia instead
In the past few days, I've photographed and swatched twenty-ish different products. It's kind of exhausting, and always a race against the clock.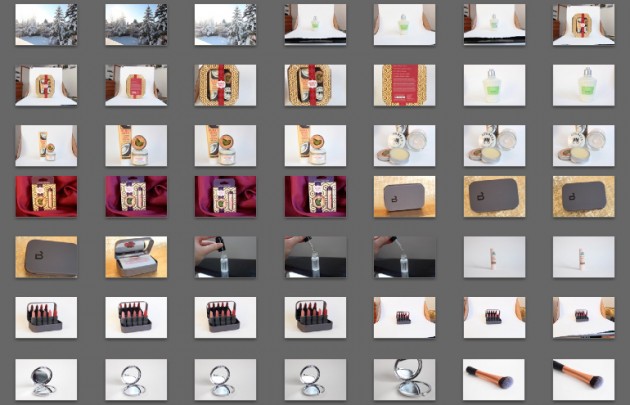 Just some of what's to come in the next few weeks…
Fun fact: the sun in Edmonton sets around 4:30 pm at this time of year, but is rather on the weak side until one or two. The golden hour starts around four, which gives you… I'd say two hours of good sunlight a day, if the sky's completely clear. (Gorgeous sunlight while it lasts, though — much brighter & more diffuse than what we get in the summer!)
Red/vampy lip product swatches