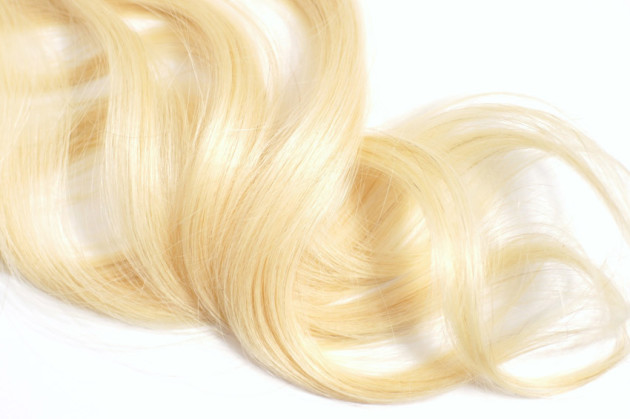 As a blogger, one of the toughest parts of my job is deciding how to interact with companies. That can be as simple as choosing to accept a product for review, or as complicated as deciding to discuss a company's non-consumer interactions publicly.
It's an unspoken rule of the beauty industry that you never shame a brand publicly for a bad PR interaction, which is (usually) fair. However, this is a prime example of how a company's internal policies can lead them to treat regular Janes like a consumable resource, and as a consumer, I know I would want to hear about something like that.
I think you can tell a lot about a brand based on how they interact behind the scenes, so here's a short story about the very-resistible Irresistible Me.
Positivity injection: Marcelle, The Detox Market, and Bella Aura are three brands that are all good to the core!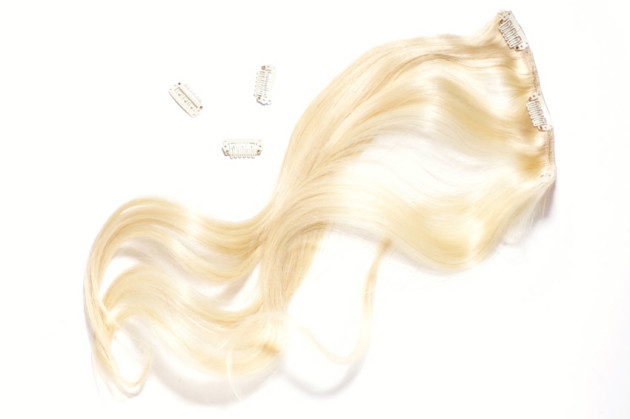 Irresistible Me Royal Remy extensions 20″/200g review – Platinum Blonde #613
The extensions
I was sent the Irresistible Me Royal Platinum Blonde #613 extensions in 20 inches/200 grams, which I chose so that I could colour them – dark roots with lilac ends (because reasons!!), with future plans for dark grey. The extensions themselves are soft and full, but I did find that the "platinum blonde" colour ran dark in sections and rather yellow overall.
Price comparison

Irresistible Me 200g/20″ extensions: $299 USD note: do not sign up for an Irresistible Me account (required to access their site) unless you really wanna be automatically signed up for emails with no "unsubscribe" link. 

Bellami Hair 160g/20″ extensions: $159.99 USD (closest comparable style)

Luxy Hair 200g/20″ extensions: $209 USD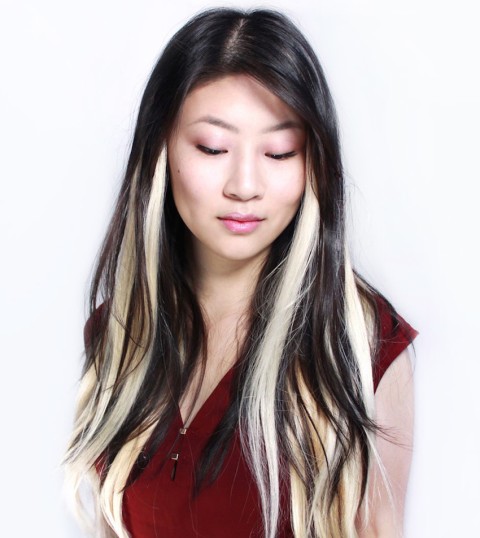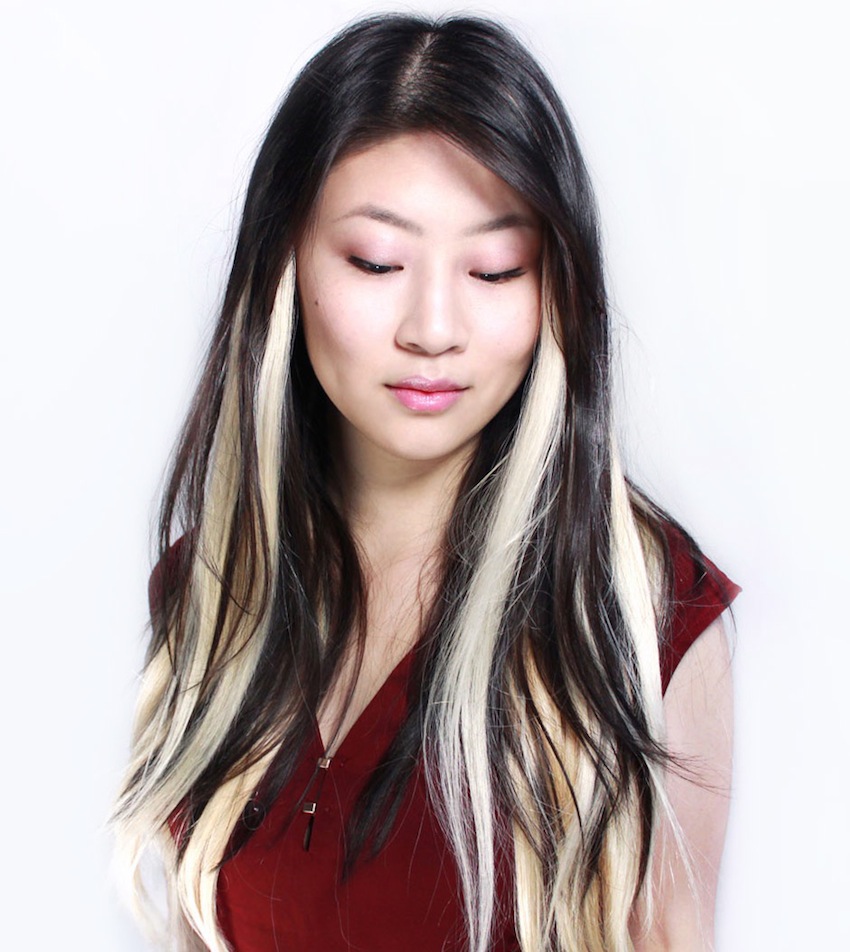 I photographed these before colouring them. They look somewhat less obvious with dark roots. 
(Makeup look: Maison Kitsuné for Shu Uemura)
However, even after colouring them, I found that the Royal Remy extensions were very visible when installed. Instead of adding volume to my slightly thin hair, they add weight – my ends look fuller, but the bands are so thick that you can see them no matter what. Maybe that's just the nature of extensions, but I'd recommend going with a lighter weight if you're unsure.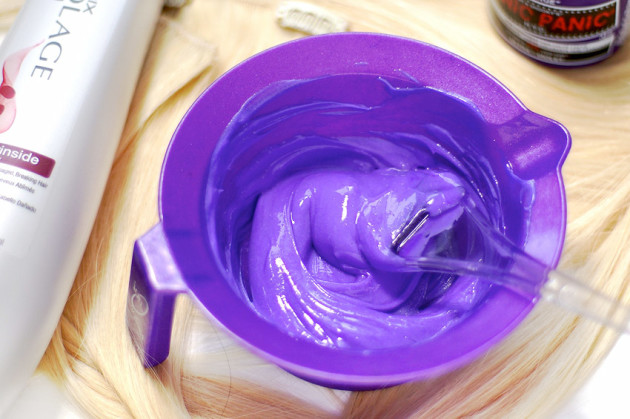 Waiting to be tinted with a bit of Manic Panic Ultra Violet & Biolage RepairInside conditioner!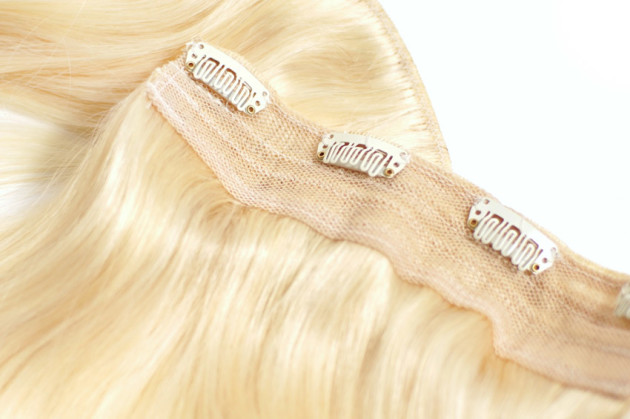 The base of the thickest Royal Remy weft
The company 
To this date, I have exchanged 31 emails with Irresistible Me. ("Normal" for a new brand relationship is 6 emails, tops.) theNotice's disclaimer clearly states that all press samples are accepted for consideration only, but despite this, I hear from Irresistible Me twice a month, every month.
I stopped replying to their emails in early April after letting them know that I would include a mention for them in an editorial out of courtesy, but would not be reviewing them due to the product's visibility issues. Since then, they've sent me four emails and have even started leaving comments here asking for a reply–which were (hilariously) marked as spam by IntenseDebate.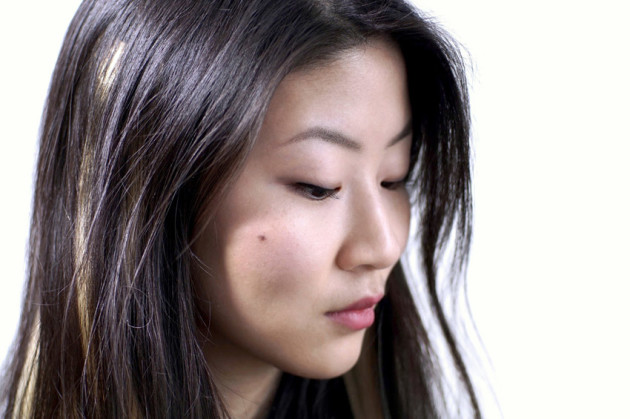 Platinum Blonde extensions + Maison Kitsuné for Shu Uemura makeup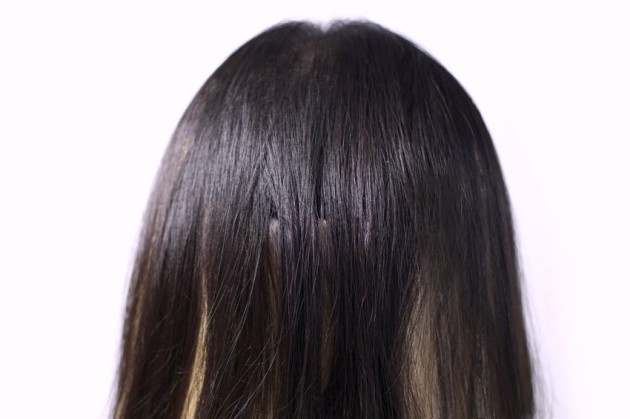 Irresistible Me Royal Remy 200g extensions (back view)
Irresistible Me Platinum Blonde extensions review, photos
To be fair, my contact has been really lovely and polite in every email. But I've talked to over a dozen other Canadian beauty bloggers (yay, CBBers!), and all of them have experienced the same treatment or a more aggressive version thereof: constant emails, "check-ins," comments; you name it. It's clearly a company-wide policy to harass bloggers until they review in order to build a false hype about the product, and that's super not cool with me.
A bad point of contact with a single blogger is an anomaly, but the ongoing harassment of an entire group of bloggers is a pattern. It's unprofessional and unfair of a brand to demand a review from a blogger who is creating content with them for free, and you know what? I don't want to support that kind of crap.
I wouldn't tell you guys to befriend an ex who was following me around everywhere, and the same thing applies here. The Irresistible Me extensions are a good product, but they're NOT a great deal – and they're not worth okaying bad behaviour for.