I really hate writing housekeeping posts, so let's keep this short and sweet.
As I'm sure many of you already know, Google Reader will be permanently shutting down today. So, to keep up with theNotice (and all your other favourite blogs), make sure to move your feeds to another reader — something like Feedly (where you can do a quick, one-click Google Reader import) or Bloglovin' (where the beauty & fashion worlds seem to gravitate toward, for some reason; the one-click import here is in your heart dropdown).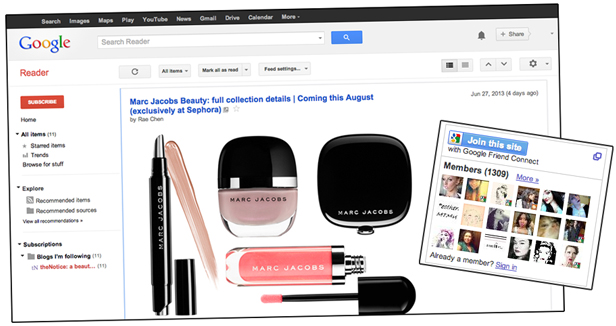 Join our other awesome readers, & follow theNotice on…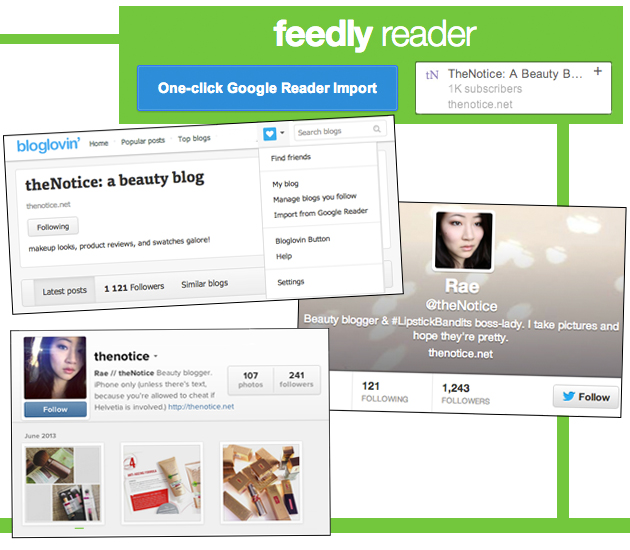 See you around, gorgeous!