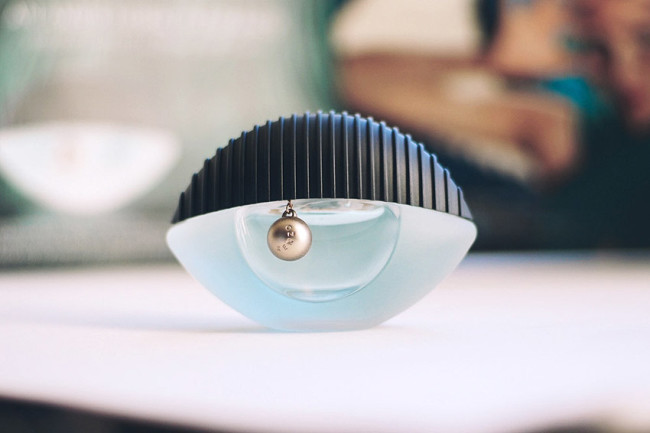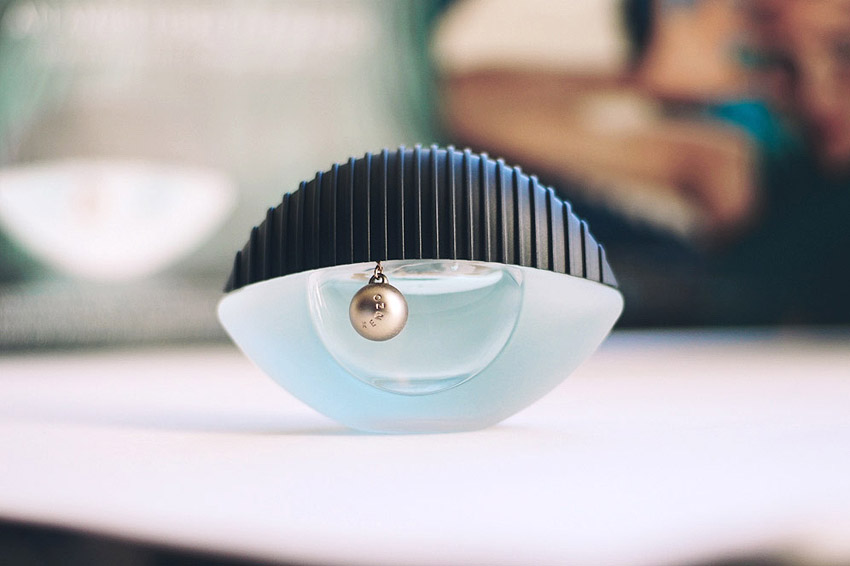 The product: Kenzo World Eau de Parfum
It's been a long time since the Kenzo world had a really big worldwide launch. Don't get me wrong: their perfume house hasn't been sitting idly by these last few years. But it has been pretty quiet in North America, and they've been focusing on localized launches and flankers.
(Hey, does anyone know if Kenzo Eau de Fleur de Thé is still around? That stuff was gorgeous.)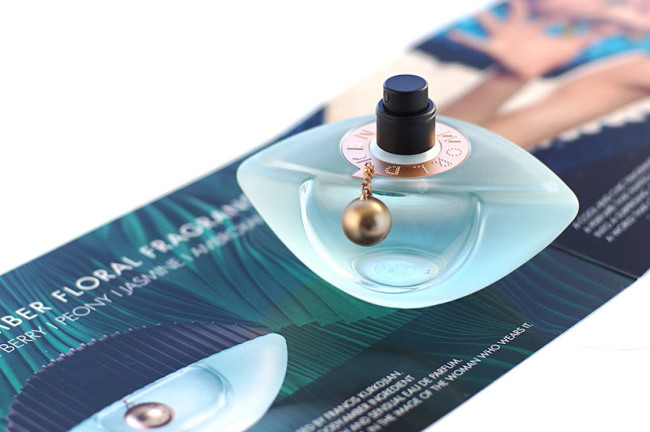 The world of Kenzo
This year, Kenzo's relative silence is changing. They tapped Francis Kurkdjian for their latest project, Kenzo World (YES, REALLY. Hello, major star power). The new fragrance is intensely weird, and it's Kenzo's first fragrance created in collaboration between both their perfume and fashion houses.
The fragrance's TV spot (which really feels more like a movie trailer) packs a star-studded cast, from director Spike Jonze to dancer Margaret Qualley. You can watch it online, or you can catch it in virtual reality at select Sephora stores.
Just like the scent, the fragrance seeks to push the boundaries, making the consumer feel just slightly disturbed. The bottle is equally strange: it features a little gem instead of a pupil, with rubber ribbed eyelashes. If you remove the lid, the top-down view is still an eye.
My thoughts on Kenzo World
As a perfume lover, I think that Kenzo could have gone much, much weirder with this perfume. It's quite strong, but to my nose… It's not that special.
It pains me to say that, because I LOVE the messaging behind Kenzo World. I love the bottle, and I love how passionate its creators are about it. But it smells like a fast-fading mass-market perfume, not a boundary-pushing one.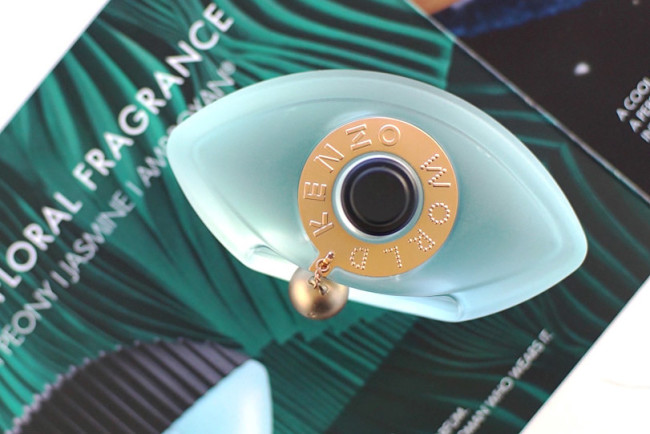 Kenzo World opens extremely sweet, backed onto heavy florals. Its key note is ambroxan, a highly contrastive ambergris derivative found in scents like Escentric 02.
To be fair, this isn't bad for a mass-market perfume, but it does smell a lot like every other "sweet, woodsy floral" out there. I am keenly reminded of both Thierry Mugler Angel Étoile des Rêves and My Burberry Black in this one (the latter which was also a Kurkdjian creation, and is a near-clone for this scent).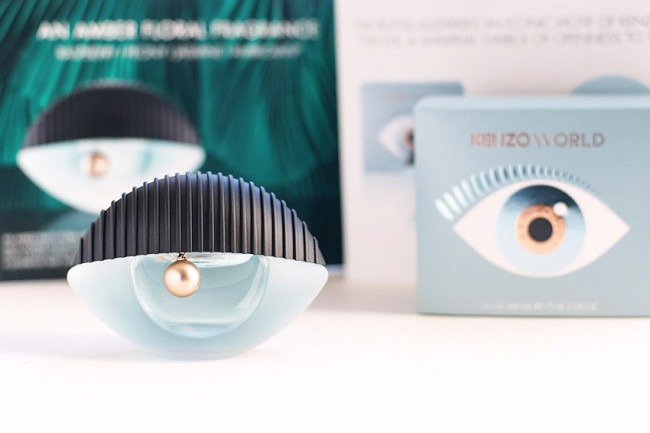 The Kenzo World verdict?
I'm a little disappointed in Kenzo World. Or, more accurately: I'm a little disappointed in Francis Kurkdjian. Kenzo created a fantastic concept for this scent, and I feel like he really dropped the ball on it. Yes, the house gets the final say, but this scent is more or less just a softer reworking of Kurkdjian's My Burberry Black.
If you like sweet floral-woods perfumes, then you'll enjoy this one. It's not to my tastes, but for a sweet woods perfume, it's nice. (My partner loves it, and also really enjoyed the new Angel and My Burberry Black.) My only caveat is that it fades quickly for an Eau de Parfum, so be mindful and apply in layers.
Availability: $87 USD/$105 CAD at Sephora. Kenzo World is available in select boutiques in Canada and Germany right now, and officially launches worldwide September 2017.