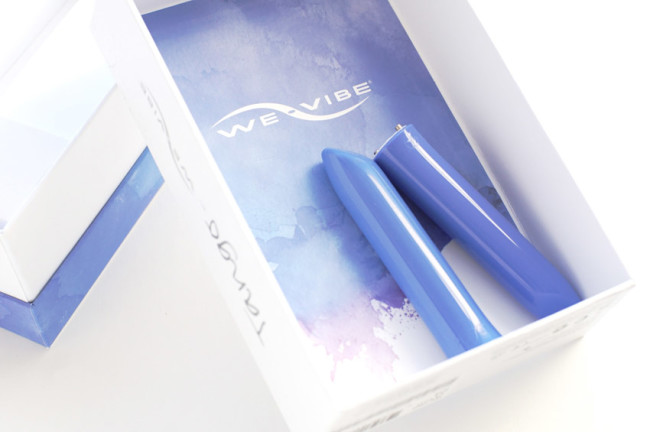 *sponsored by Adam & Eve
The product: We-Vibe Tango Vibrator (and a few budget bullet vibrators)
I've talked about the We-Vibe Tango before, but I did it with a not insubstantial amount of trepidation. Now, two years later, I've got a follow up review… Because the Tango has become one of my can't-live-without-it toys.
What makes the We-Vibe Tango worth it
The Tango is a legend in the sex blogging community. It's incredibly strong, quiet, and compact. I like to think of it as the gold standard that all other bullet vibrators compare themselves against: it's the stronger, better, cooler older sibling who your parents have always loved more.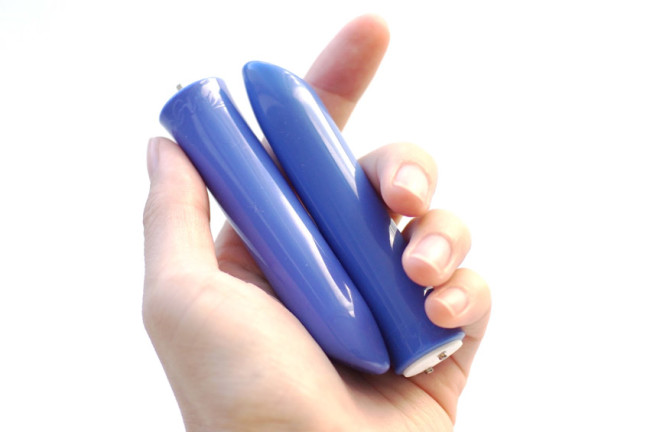 I have my reservations about the We-Vibe Tango, because for all of its strengths, its battery life is seriously lacking. Like other We-Vibe toys, it can struggle to hold a charge, and usually only lasts about 60 minutes before running out of juice.
But despite all of that, when my first We-Vibe Tango died on me last Christmas, I bought another one immediately. The vibrations on this toy are so good–so dependable–that I started getting orgasm-related anxiety without it. I made it about 3 weeks before caving and biting the bullet on a second Tango, even though I knew its battery life was going to be a little bit crap, too.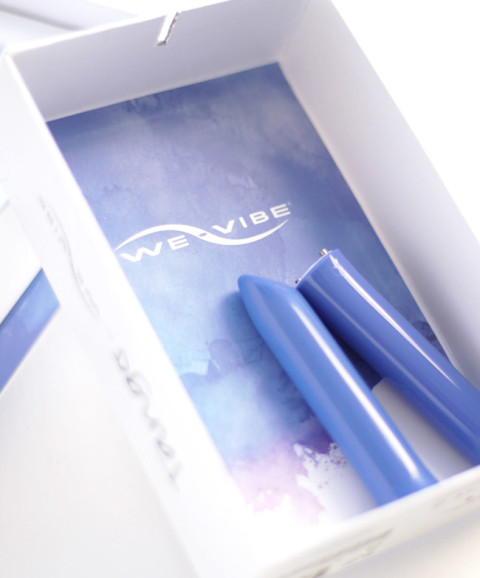 Other budget bullet vibrator options
As amazing as the We-Vibe Tango is, however, it is pretty pricey. I think the price is worth it, but I know it doesn't fit all budgets.
I wanted to try out a few budget bullet vibrators from Adam & Eve for this post, but US/Canadian customs kept destroying my incoming parcels. So, as much as I would have liked to, I won't be able to add firsthand accounts.
Instead, here are a few budget bullet vibrators available at AdamandEve.com that are offered on a really great deal. The ones listed here are waterproof, and they're 50% off one item plus free shipping in the US and Canada if you use the code NOTICE. (The "50% off one item" deal applies to about 90% of the site, but a few brands like We-Vibe are excluded.)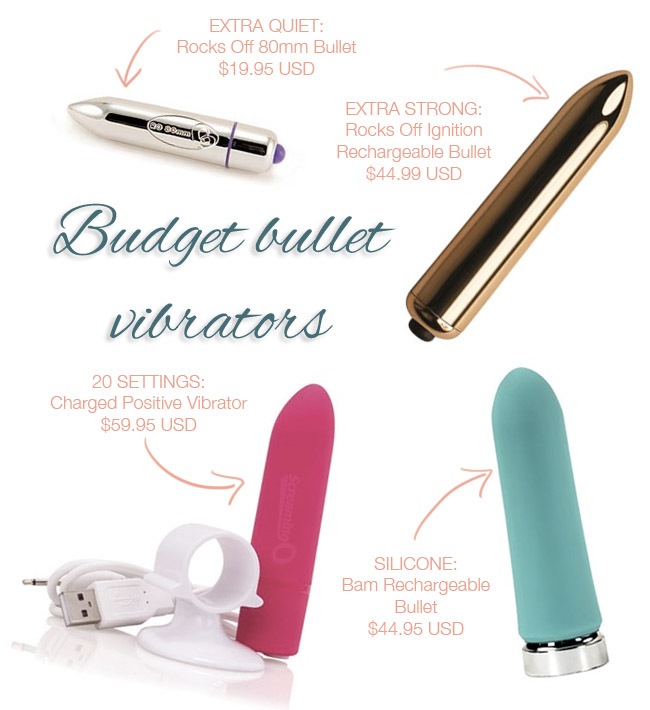 About Adam & Eve
Adam & Eve is a bit of an industry relic. They started out back in 1969 selling condoms by mail for founder Phil Harvey's masters thesis, and officially set up shop the following year.
Phil Harvey splits his time between Adam & Eve and DKT International, a non-profit organization that provides "family planning, health care, and sex materials to nine third-world countries in Asia, Africa and Latin America." Over 20% of Adam & Eve's profits each year are donated to charities including DKT, the Special Olympics, and the Make-A-Wish Foundation.
However: before you order your Tango or non-We-Vibe bullet, PLEASE NOTE that Adam & Eve still operates like an older sex toy shop. Their charitable work is very commendable, but they still sell toxic toys, offer non-discreet mailers, and list their toys under "for him" and "for her" – which doesn't necessarily take the well-being of their consumer into mind.
Adam & Eve is a leader in the sex toy industry, so I've been emailing the brand to voice my concerns about their gendered marketing tactics. If you'd like to help me encourage them to lead the pack in non-gendered marketing, tweet them at @adamandeve!