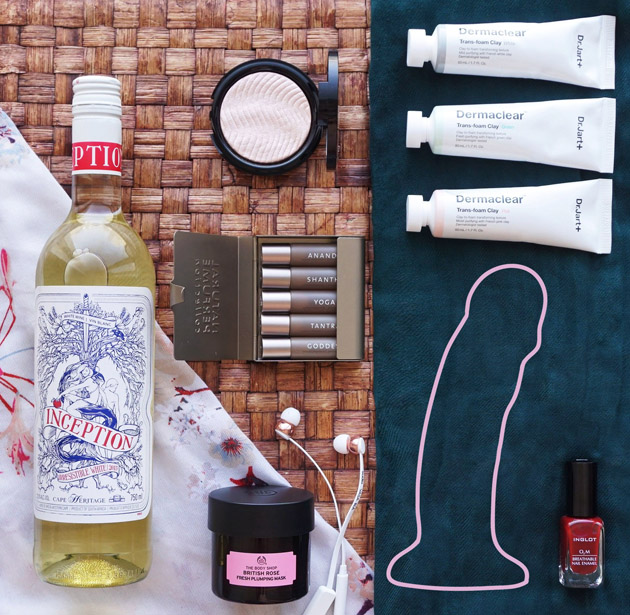 { holiday survival guide – products are clickable! }
MASK (AND THEN MASK SOME MORE) | Dr Jart+ and The Body Shop
The holidays can be tough to get through, so today, I've put together a fun (if rather indulgent) survival guide. Here's what's been getting me through the winter months, aside from lots and lots of kitten cuddles.
My first beauty-related survival concern is my flaky winter skin, but luckily, face masks are in right now. I've been using three in particular, two of which are photographed here: the pink moisturizing mask from the Dr. Jart+ Dermaclear Trans-Foam Clay Trio ($31 CAD at Take Good Care; use NOTICE15 for 15% off), The Body Shop British Rose Plumping Mask ($28 CAD), which sinks in and feels like a total treat, and (not photographed) the SkinFood Black Sugar Honey Mask ($14 CAD) from Take Good Care – which is MAGIC.
POLISH & SHINE | Make Up For Ever and Inglot
I also go a little nuts with the highlighter in the winter always, and my go-to this month has been the Make Up For Ever Pro Light Fusion in 01 Golden Pink ($48 CAD), which I reviewed recently. My nails are currently bare, but I'm thinking of doing them up in a classic red like the Inglot O2M Breathable Nail Enamel in 652 ($19 CAD) before my next holiday party.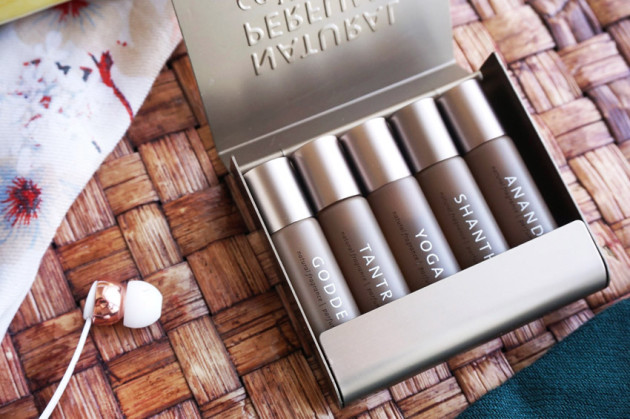 BREATHE IN | Saje and Sudio
December isn't just dry: it can also be really stressful. To combat that, I've been enjoying the Saje Natural Perfume Collection ($42.95 CAD; reviewed here) when I need a pick-me-up and blasting my holiday tunes through my gorgeous Sudio Vasa Blå in Rose Gold Earphones ($140 CAD).
The Vasa Blå earphones are wireless and come with a built-in microphone, so you can stay plugged into your music without a) getting broken up with because you won't "turn off the damn Christmas music already, Rae, goddammit," or b) getting tangled up in a mess of ribbon and earphone cords, and quietly starving to death in front of a plate of gingerbread that you can't quite reach. (For 15% off on their site, use code "thenotice"!)
RELAX | Vixen and Inception
I'd be lying if I said that a bit of aromatherapy and holiday music was enough to take my stress levels right down. For everyone out there who needs a little extra to clear their mind, may I suggest a bubble bath, a bottle of wine (this is the fruity Inception Irresistible White 2016, which comes with an adorable apple-shaped lip balm), and some quality time with the Vixen Creations Maverick ($105.99 USD at SheVibe)?
If you have a great holiday survival tip, come share it in the comments below!