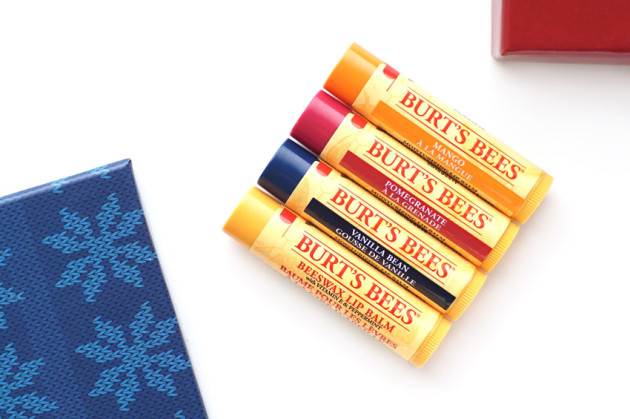 The product: Burt's Bees Assorted Mix Beeswax Bounty
When it comes to lip balms, there are two stick brands that beauty addicts really love: Fresh and Burt's Bees. Last year, I did a holiday feature showcasing Fresh, so this year, I'm reviewing the Burt's Bees Assorted Mix Beeswax Bounty.
Burt's balms are more widely available and sit at a much more affordable price point, but don't be fooled–they're just as good, and in some ways, these 100% natural balms are even better!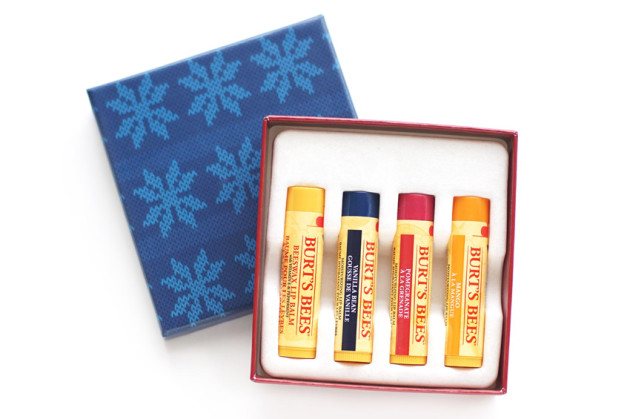 The set: The Assorted Mix Beeswax Bounty contains four Burt's Bees lip balms: Mango, Pomegranate, Vanilla Bean, and the original Beeswax Lip Balm with Vitamin E & Peppermint.
Both Mango and Vanilla Bean are new to me, and I love them. They're just as hydrating and comfortable as the rest of the Burt's Bees lineup (more hydrating, even, than the tinted balms and coconut/pear flavour), and they smell amazing. Mango is fruity and tasty, like a mango smoothie, and Vanilla Bean is…
Vanilla Bean is basically to die for. The blue-accented packaging is super cute, and it smells SO good. I usually just feel so-so about vanilla-scented lip products, but this doesn't smell like someone dumped in some vanilla extract as an afterthought. It smells sweet and complex, like a vanilla cake from a fancy bakery or a mouthwatering Chantilly crème with real vanilla bean.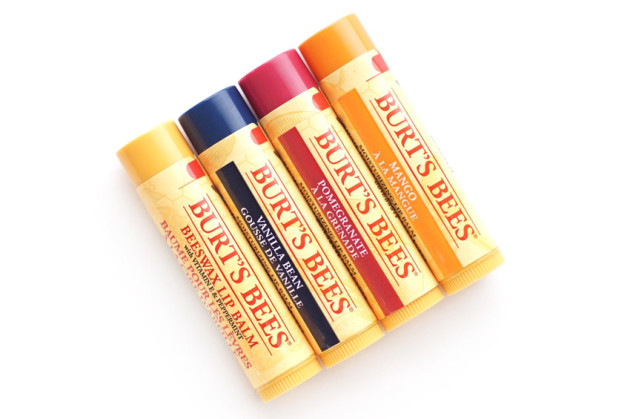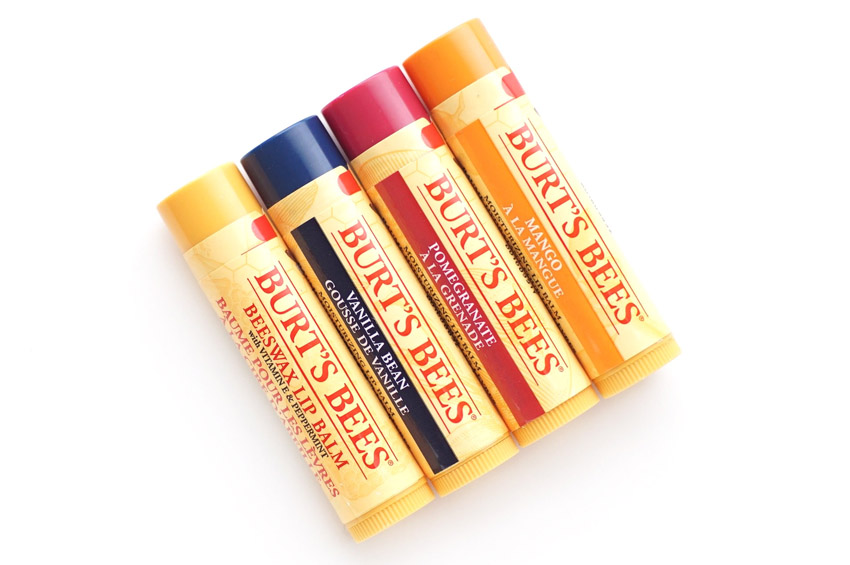 Why I love Burt's balms: Honestly? They're dependable. Burt's balms are easy to find, all natural, and affordable, and they have the perfect texture – they won't melt or smoosh on you no matter how hot it gets outside.
Sure, they're not the most hydrating lip balms I've ever tried, but they're excellent for maintenance care throughout the year, and I always have at least two in my vanity at all times!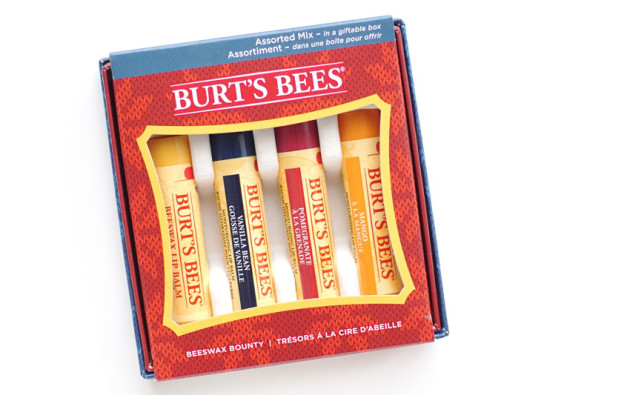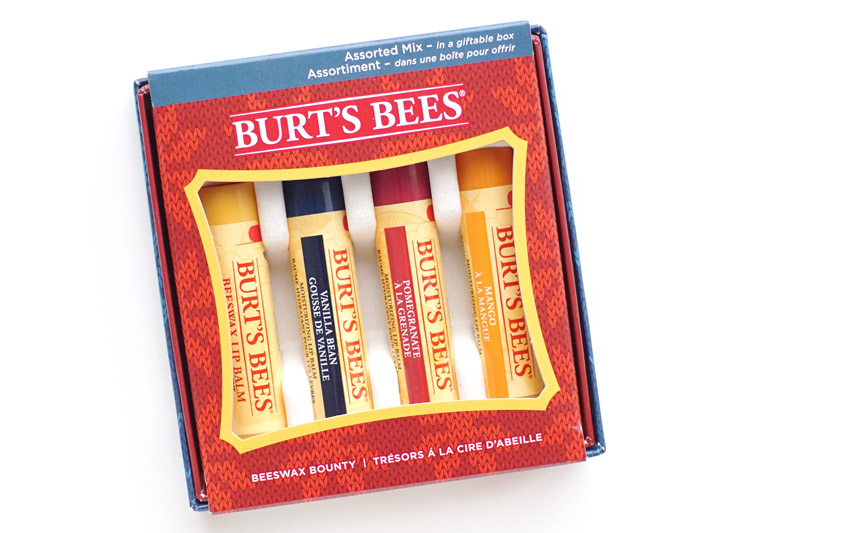 The verdict?
I love Burt's Bees lip balms, and these four are all excellent. At $12.99 for the set, you're saving money by buying them all at once, and if the original balm is your jam, Burt's offers an all-peppermint set, too.
I really like the cute box that these balms come in, and the recyclable "paper foam" insert that they're packaged with basically blew my mind. These get a definite "yes" from me, and I'm already planning to buy a second set for a Secret Santa gift exchange this year!
Availability: $9.99 USD/$12.99 CAD in-stores and online.