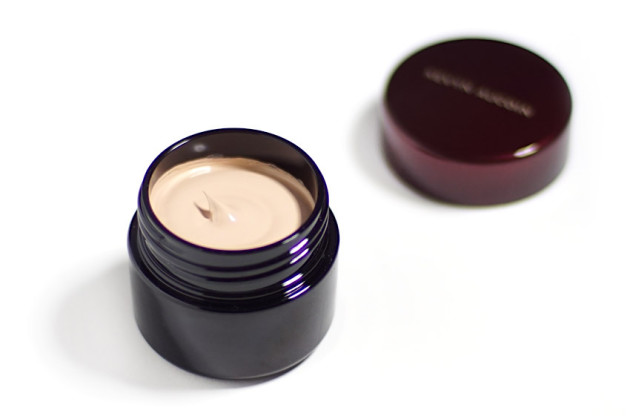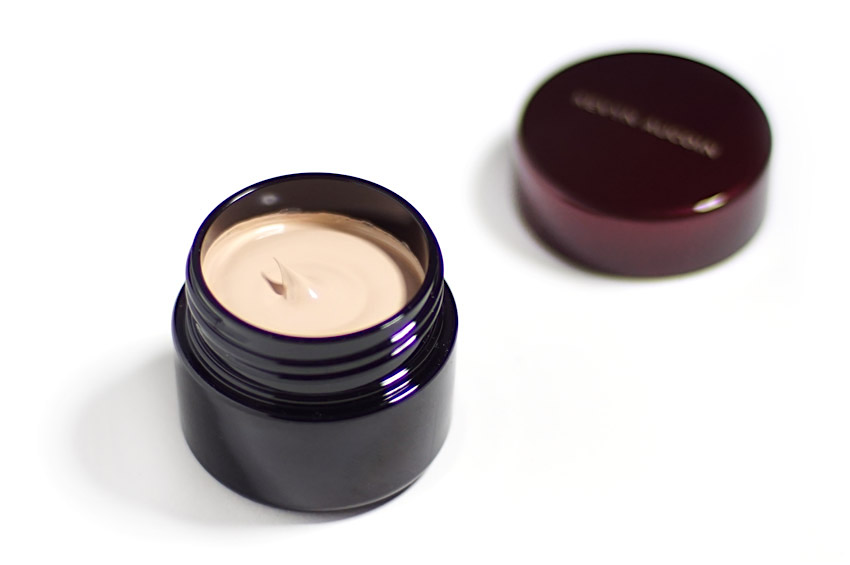 Kevyn Aucoin Sensual Skin Enhancer review – SX02
The product: Kevyn Aucoin Sensual Skin Enhancer in SX02 and SX05
I've raved about the Kevyn Aucoin Sensual Skin Enhancer (known to makeup addicts simply as Kevyn Aucoin's SSE) for ages, but I realized the other day that I still hadn't posted a review of it!
So, without further adieu, here is not only a review, but also a comparison, some swatches, and a blending guide. For anyone out there still seeking their perfect silicone-free foundation, I hope this is helpful!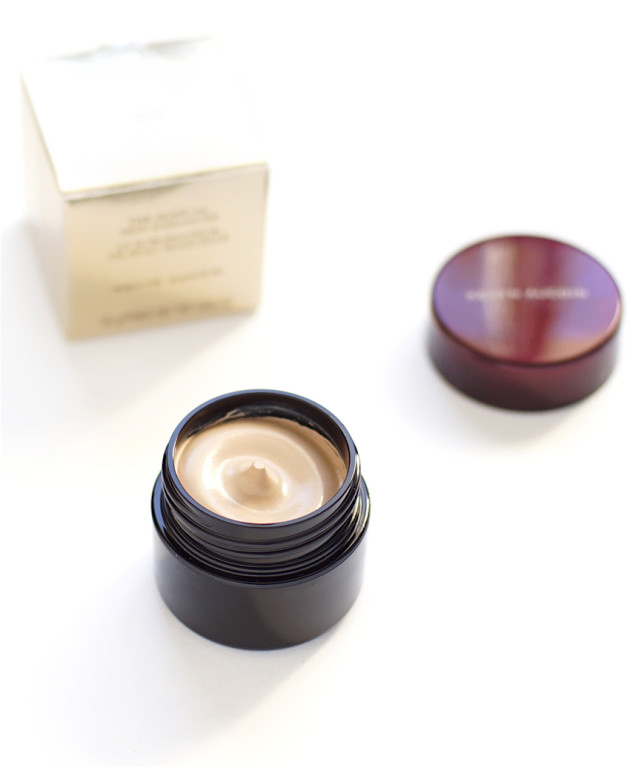 Kevyn Aucoin Sensual Skin Enhancer review – SX05
The formula: The Kevyn Aucoin Sensual Skin Enhancer formula is thick, creamy, and VERY pigmented. It's packaged in a tiny plastic jar (which somehow manages to look luxe all the same), and it's bigger on the inside. Sure, it's a third of the size of the NARS foundation sitting on your countertop, but it'll last you three times as long regardless.
SSE is notorious for being more pigmented than most concealers, so you need only a "rice grain" amount (paired with lots of blending) to cover your entire face. It can cover everything from dark circles to severe acne scarring, and it wears well without a need for reapplication. It's like a tiny pot of really sophisticated photoshoot makeup.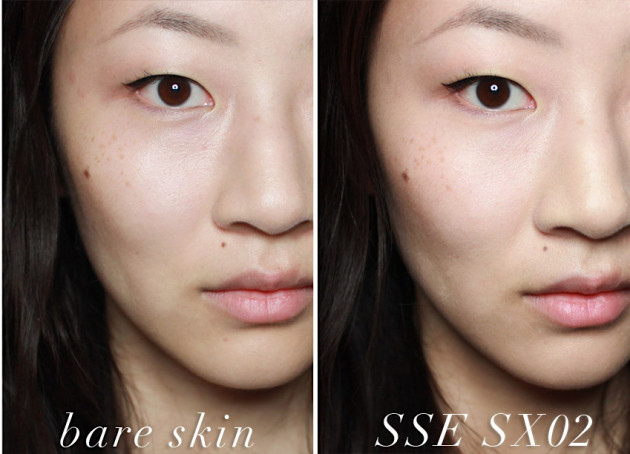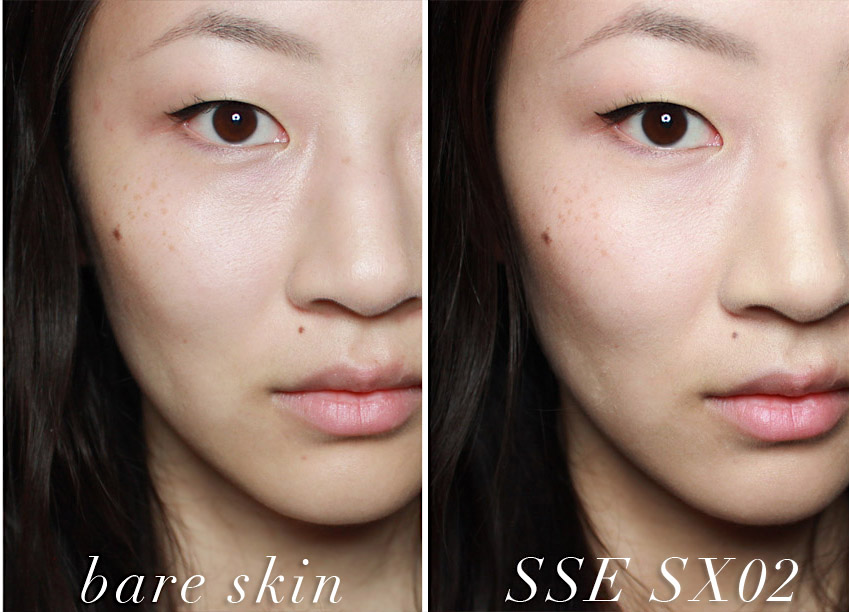 Kevyn Aucoin Sensual Skin Enhancer before & after with SX02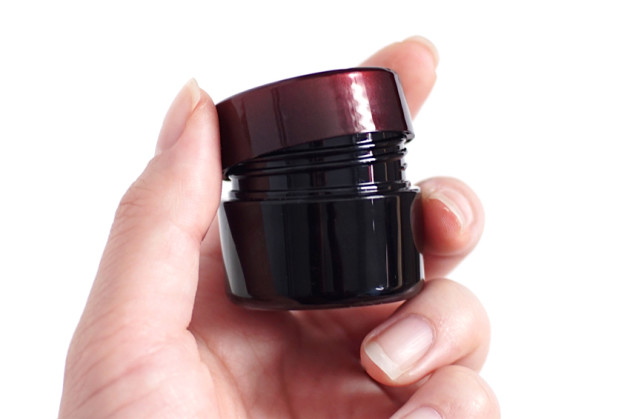 The SSE formula seems to work well for most, but I do have some issues with it. For one, it's heavily fragranced with a powdery scent; for another, it can catch on dry patches. I've moved away from using SSE in favour of the new Rodial Airbrush Make-Up, simply because of the way that the Sensual Skin Enhancer looks unnatural in areas where I have lines from dryness.
If you have normal, oily, or even well-primed dry skin, the Sensual Skin Enhancer formula should work well for you. However, if you have eczema or similar patchy-dry skin, be aware that this will emphasize it.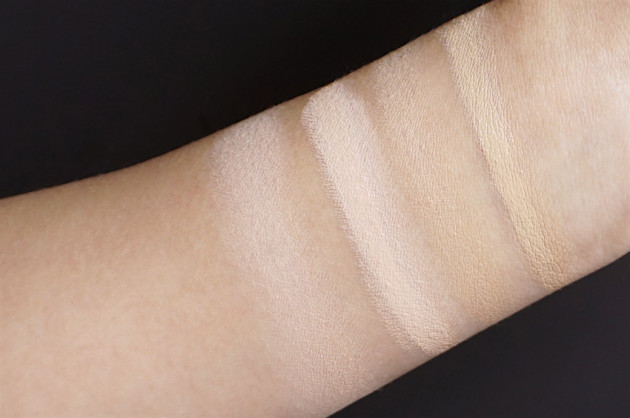 Kevyn Aucoin Sensual Skin Enhancer swatches on my summer-tanned arm: SX02 (lightly/heavily), SX05 (lightly/heavily)
The shades: The Kevyn Aucoin SSE range carries far more shades than the comparable Rodial Airbrush line does, so while I think the Rodial formula is actually a bit better for dry skin, I would still recommend SSE for most. Rodial makes a meagre four shades, all very fair; Kevyn Aucoin makes 16.
I was initially matched to SX05, but it turned out to be a bit too dark for my preferences – it matches the perimeter of my face well, but I mostly wear foundation through my T-zone and under my eyes, where your skin is naturally lighter. I exchanged it for SX02 shortly thereafter, and it's an excellent match.
SX02 is fair with clear winter undertones, while SX05 is light with beige undertones. The shades don't ascend with any undertone demarcation, unfortunately, so both SX03 and SX04 are too golden/warm yellow for my olive skin.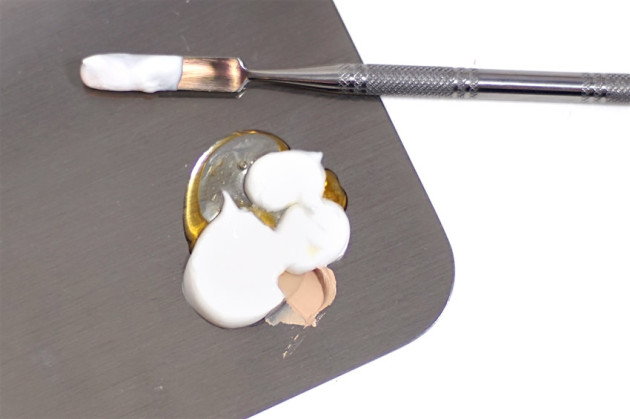 silicone-free foundation blend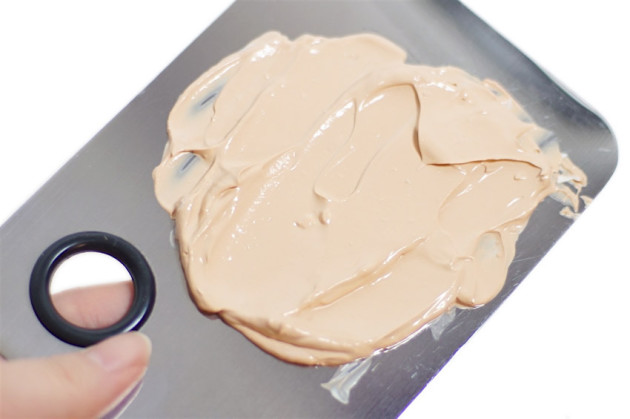 How I wear it: I'm really into the ten-minute-face this year, so I mostly wear my SSE as a liquid foundation unless I have something big going on. It's easy to apply without a mirror, and as long as my face isn't having a flare-up of dry skin, it's totally invisible.
Of course, I'm so lazy that I can no longer be bothered to mix my foundation every morning, so I mix up a batch at a time and put it into a tube. My current HG blend contains a dollop of SSE, a portion of moisturizer (Embryolisse in the winter or Aveeno Fresh Essentials Daily Moisturizer SPF 30 in the summer), a touch of pomegranate seed oil, and a fair amount of Deciem Hylamide SubQ Serum.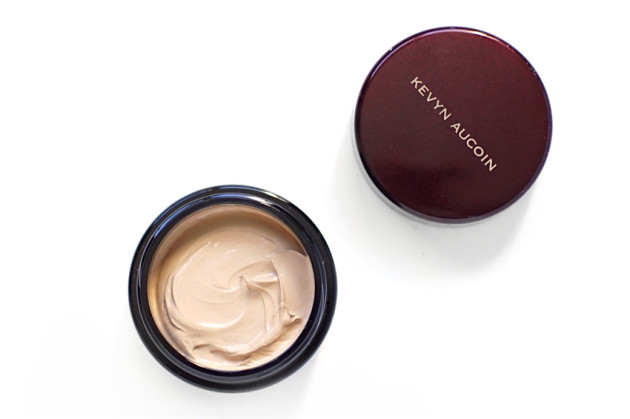 Kevyn Aucoin SSE review – SX05
The verdict?
If you're searching for the perfect silicone-free foundation, the Kevyn Aucoin is my top recommendation for a cream product. (The Rodial shade range is laughably small, and my beloved Pür Minerals 4-in-1 is a pressed powder). Kevyn Aucoin's Sensual Skin Enhancer is an amazing concealer, foundation, and tinted moisturizer… you name it, it can do it. It's expensive, but it's such a flexible product that it's worth it. 
Because the shades are so pigmented, however, it's important to find a seamless match. If you can't find your perfect match in real life, I'd recommend trying Tinder sampling it through Camera Ready Cosmetics (that's what I did, and my $4.99 USD sample lasted me weeks), or even buying two shades to blend – it's worth the investment.
Availability: $48 USD/$58 CAD at Sephora, Nordstrom (limited shades), and Space NK. In Edmonton, you can also find this at Lux Beauty Boutique.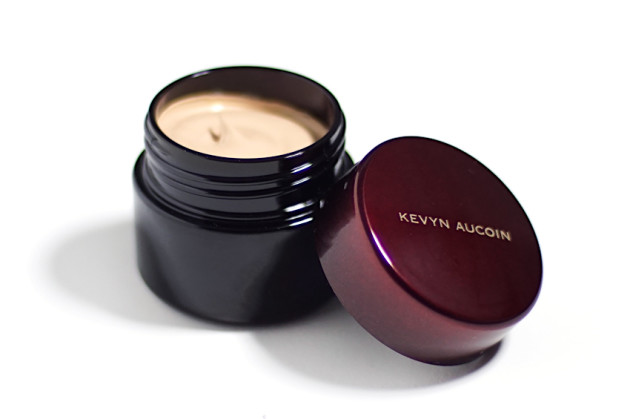 Kevyn Aucoin SX02 Sensual Skin Enhancer cream review
Kevyn Aucoin Sensual Skin Enhancer ingredients: 
Mineral Oil, Polybutene, Diethylhexyl Succinate, Polyethylene, Quaternium-18 Hectorite, Calcium Carbonate, Dextrin Palmitate, Honey, Jojoba Seed Oil, Tocopherol, Beeswax, Butylene Glycol, Cholesterol, Lecithin, Talc, Triethylhexanoin, Methylparaben, Fragrance.

+/- Iron Oxides (CI 77491,CI 77492, CI 77499), Mica, Titanium Dioxide (CI 77491).