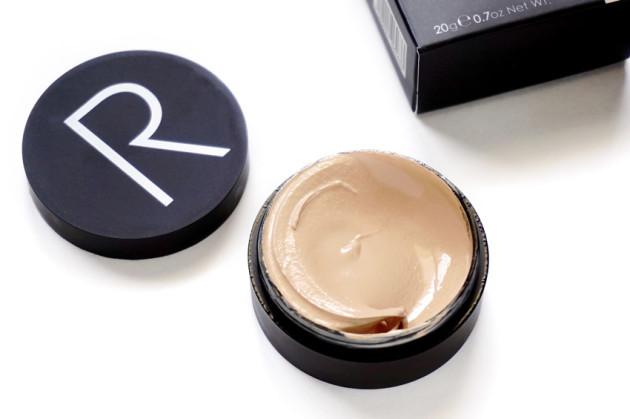 I know it's only been a few days, but I feel like I haven't blogged in ages. So today, I'm bringin' the blog back with a couple of new products that I've been super smitten with this month!
I get a lot of requests for silicone-free foundations (even though I've talked about my other two top recs, Kevyn Aucoin Sensual Skin Enhancer and Pür Minerals 4-in-1 Pressed Mineral Makeup, at length), so for those of you still looking: these two new products from Rodial are definitely ones that I'd recommend.
UPDATE 16/11/16: Please see the bottom of this post!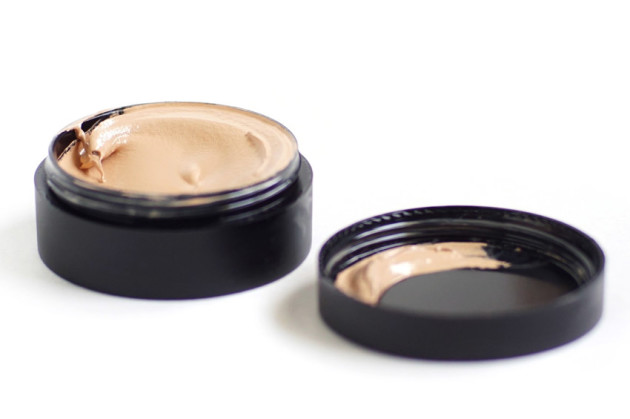 Rodial Airbrush Make-Up Heavy-Duty Foundation Paste review
The foundation 
Rodial is a brand that focuses on sculpted faces, so I was a little surprised that it took them this long to come out with base products. After trying them, though, I can appreciate why: they've been done just right, and they were worth the wait.
The Rodial Airbrush Make-Up Heavy Duty Foundation Paste ($45 USD/$50 CAD) is a gorgeous, old-timey foundation made in Italy. As described, it's a paste, not a cream – it's thick and a little grainy, but it applies beautifully.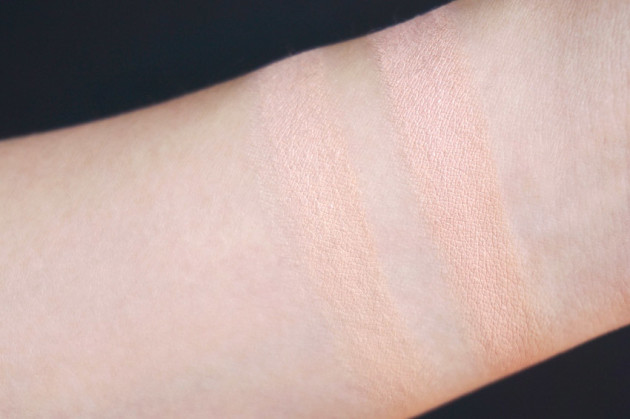 Rodial Airbrush Make-Up in 01, Rodial Airbrush Concealer in Aspen 01 (indirect sunlight)
The formula: Like other "classic" cream makeup products, the new Rodial Airbrush foundation is silicone-free, so it can feel a little heavy on the skin. I love the way it performs, though: it wears all day long, blends seamlessly into the skin, and has a very natural-looking dewy/satin finish.
It reminds me of the Kevyn Aucoin Sensual Skin Enhancer, but despite its pastier texture, it catches less on fine lines when applied. Rodial's Airbrush Make-up looks great even on my dry skin, and like the Kevyn Aucoin, it can double as a concealer or be mixed with an oil or makeup primer.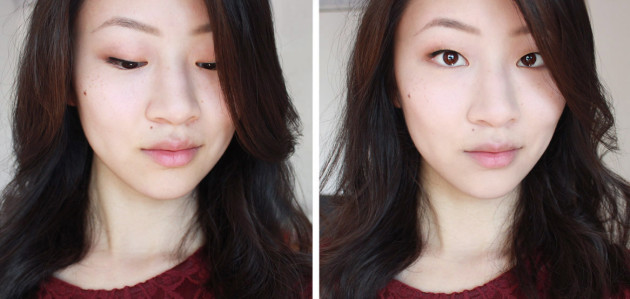 Rodial Airbrush foundation and concealer before (left) and after (right) – click to enlarge!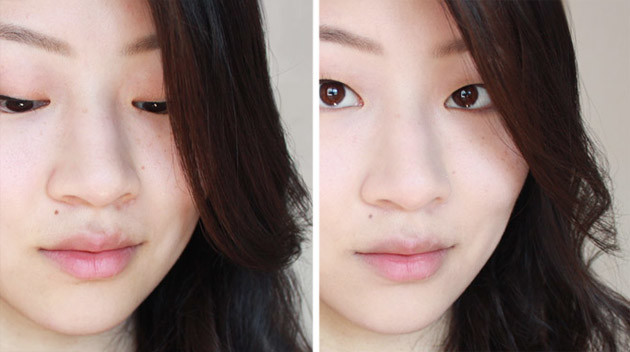 Rodial before & after (up close)
The packaging: The Rodial foundation paste is packaged in a sharp-edged, matte black plastic jar, and it's as lightweight as it is slick. I love the aesthetic behind this foundation's packaging, but it does have one problem: the formula separates in hot temperatures, and unfortunately, its oils do leak out of the jar.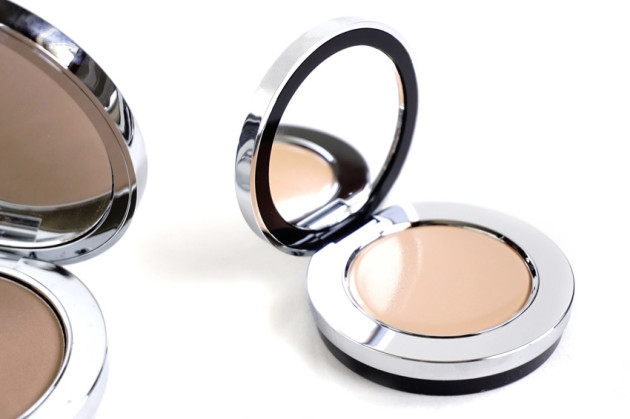 Rodial Airbrush Concealer review
The concealer 
The Rodial Airbrush Concealer Industrial-Strength Camouflage Cream in 01 Aspen ($39 USD/$44 CAD) has an even shorter ingredients list than their new foundation does, and it comes in only two shades.
The formula: The Airbrush Concealer is a product that I wasn't very excited about, but having tried it, I really like it. It's a super smooth concealer, both in texture and in finish, and it does an amazing job of colour-correcting and concealing my under eye circles.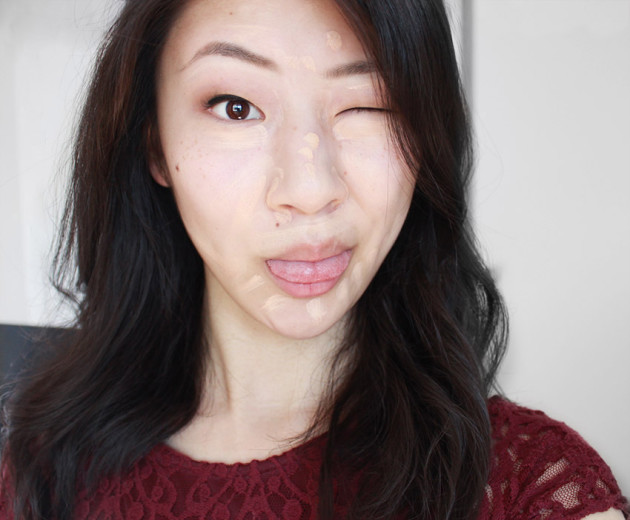 Rodial foundation & concealer application before blending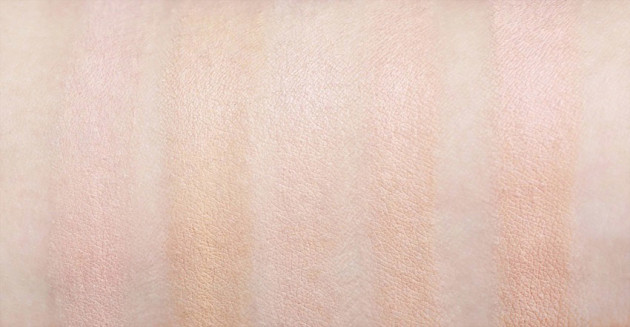 Comparison swatches L-R: theBalm Lighter Than Light, Cover FX G20, It Cosmetics Bye Bye Under Eye Concealer in Light, Rodial Airbrush Make-Up in 01, Rodial Airbrush Concealer in Aspen.
I'm lucky enough that Aspen more or less matches my skintone, so I can use it around my nose and on blemishes as well. It has a soft, waxy texture, and it keeps my dark circles looking bright (and crease-free!) all day long.
The formula is more lightweight than the Rodial Foundation Paste, which is a bit odd but is definitely worth keeping in mind if you're trying to pick between the two.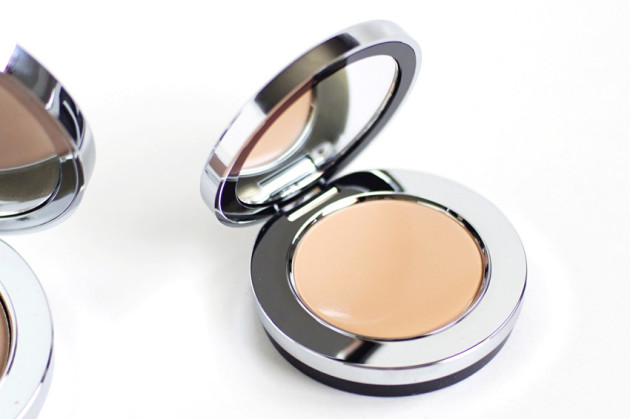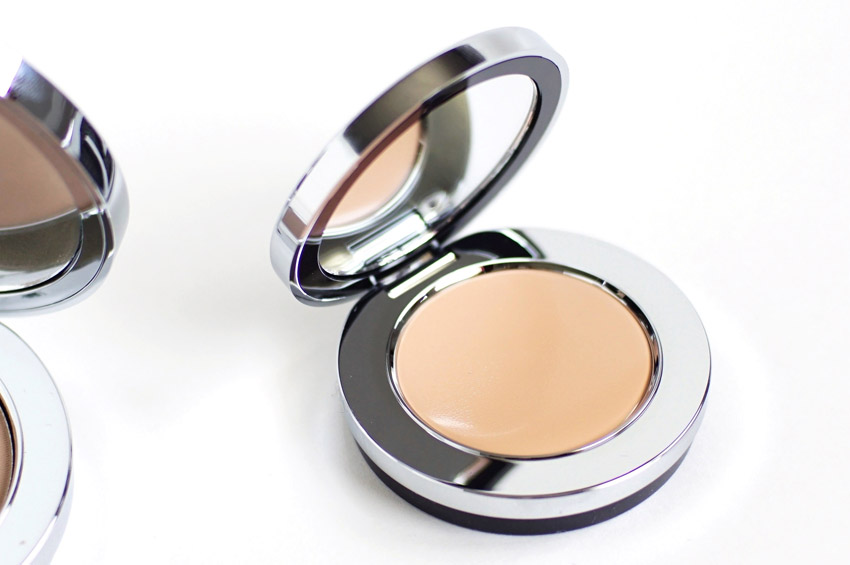 The verdict?
I really, really like both of these new base products from Rodial, but I'd love to see a wider shade range become available soon–there are virtually no shades available for non-white skintones right now.
If you can find a shade to match your skintone, however, both of these products are really well-formulated. The concealer is a bit pricey (although it's fabulous), but the foundation is a very reasonable price at $50 CAD/0.7 oz and will easily last through 1-2 years of daily use before running out.
To compare these two to other popular high-coverage options: if you can find your shade, I'd buy these before Kevyn Aucoin SSE, Cover FX anything, Bobbi Brown concealers, or Laura Mercier Secret Concealer in a heartbeat. The shade range is embarrassingly small, but they just work better. Respectively, they're unscented and look better on dry skin; they have better coverage; they're better priced; and they have a more flawless finish.
UPDATE 11/16/11: Unfortunately, I can no longer recommend the Rodial Airbrush Make-Up. I've been concerned about the integrity of this packaging since I received it, as oils from the foundation separate out and leak through the lid's threads. As you may know, many ingredients can damage the integrity of plastics, and I believe that this is what has happened here. Today, I went to open this foundation, heard a "crunch," and found out that the twist-portion of the jar had sheared off completely into the base. Because of this major packaging flaw, I will no longer be recommending the Rodial Airbrush Make-Up unless its packaging is fixed.
Availability: Select Shopper's Drug Mart Beauty Boutiques, Murale, and online at Rodial (US and UK)!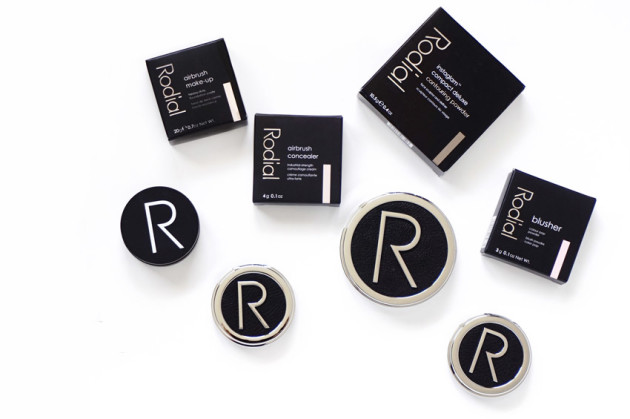 Rodial makeup launches 2016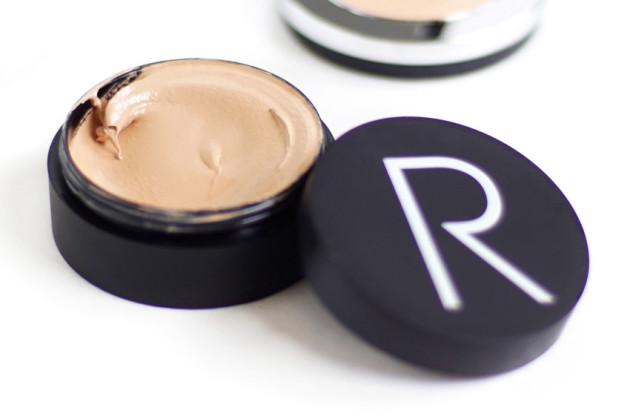 Rodial Airbrush Make-up review
The Rodial Airbrush Make-Up Heavy Duty Foundation Paste ingredients: 
Caprylic/Capric Triglyceride, Polybutene, Polyethylene, Silica Dimethyl Silylate, Mica, Disteardimonium Hectorite, Tocopheryl Acetate, Pentaerythrityl Tetra-Di-T-Butyl, Hydroxyhydrocinnamate, Dicalcium Phosphate. +/- Titanium Dioxide, Iron Oxides, Ultramarines. 
The Rodial Airbrush Concealer Industrial-Strength Camouflage Cream ingredients:
Octyldodecanol, Mineral Oil, Nylon-12, Microcrystalline Wax, Paraffin, Cetyl Alcohol, Polyethylene, Copernicia Carnauba Wax, Silica, Talc, BHT. +/-  Titanium Dioxide, Iron Oxides.