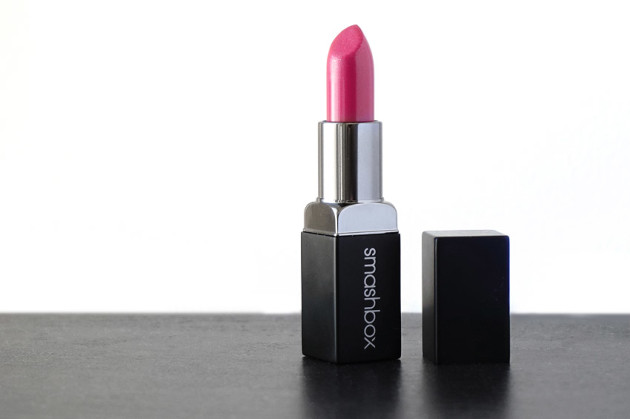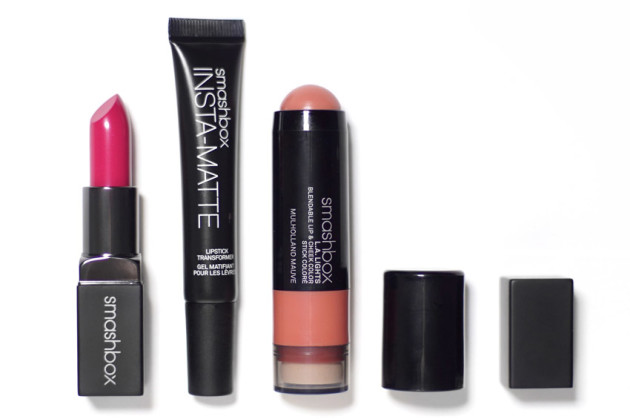 Smashbox Be Legendary Lipstick ($21 USD/$36 CAD)
The Be Legendary lipsticks are a staple of the current Smashbox lineup, and with Inspiration, it's not hard to see why. This new shade is a super-flattering bright fuchsia pink with subtle shimmer (which I think makes it NOT a "true" cream!!) and it's a total dreamboat.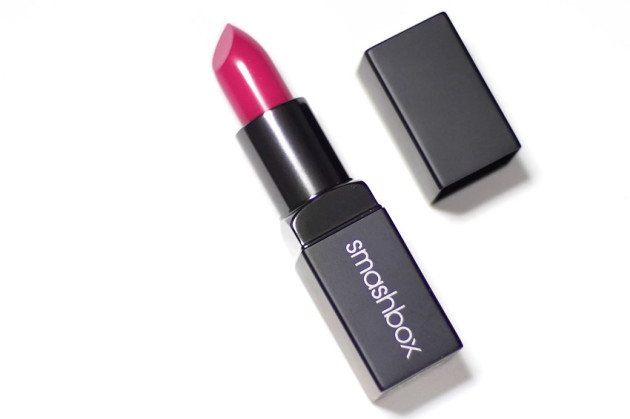 Smashbox Be Legendary Lipstick in Inspiration review

Smashbox Be Legendary Lipstick in Inspiration swatches in indirect sunlight. (Can you tell that I took these photos with my old Canon? Just not as good, man.)
The Smashbox Be Legendary Cream Lipstick formula is comforting, heavy, and smooth – I wouldn't mind owning another couple (dozen) of these. They remind me of the Clinique Pop Lipsticks, actually, but with a lighter texture.
The Be Legendary "cream" finish (they're also available in a matte finish) is luscious and looks almost glossy thanks to the shimmer, and Inspiration is well-pigmented with colour that goes exactly where it ought to, no lip brush necessary.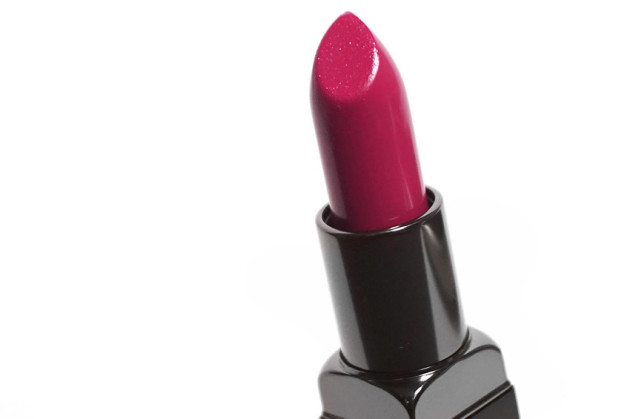 (See the glitter?)
Smashbox Insta-Matte Lipstick Transformer ($24 USD/$26 CAD)
Smashbox also introduced their Insta-Matte Lipstick Transformer this spring, which I think is a pretty nifty product. It's a silicone-y gel that's similar to their Photo Finish primer, but thicker, and it's designed to turn any cream (!!) lipstick into a matte.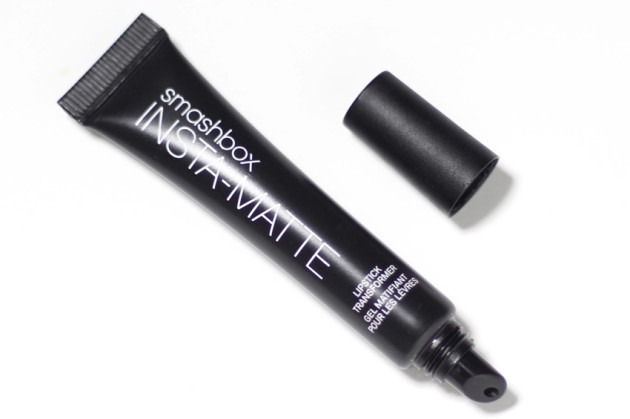 I liked the idea behind the Insta-Matte, and it worked well to mattify Inspiration when I tried it on. However, it doesn't do anything that a sprinkling of loose powder could do (a trick that makeup artists have been using for decades), and the effect is subtle.
Granted, it's a lot more comfortable to wear than loose powder is, but it can't be used overtop of glosses, lacquers, or balms, which I think kind of minimizes its appeal. Cream lipsticks are halfway to today's mattes anyways, you know? Just pat with tissue and you're 90% of the way there.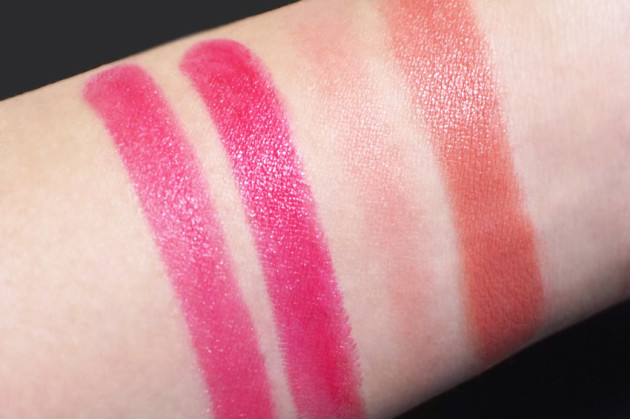 Smashbox swatches L-R: Insta-Matte over Be Legendary Lipstick in Inspiration; Inspiration on its own; L.A. Lights in Mulholland Mauve lightly, then heavily. Swatched in artificial light. 
Smashbox L.A. Lights Blendable Lip & Cheek Color ($29 USD/$36 CAD)
I love a good stick/pencil product, but the Smashbox L.A. Lights formula just didn't grab me. It's workable, but it feels tacky and heavy to me. The formula drags on the skin as you blend it out, so while the finish looks lovely and dewy, I find that I rarely reach for these.
As a lip product, though, I found Mulholland Mauve to be extremely disappointing. A darker colour would fare better, but it looks pasty and thin on my lips–almost like a $2 bargain bin lipstick or an early-2000s party girl lipgloss.
However, the L.A Lights sticks are one of the few silicone-free stick blushes that I've found, and Mulholland Mauve is a rather unique colour. It looks passable on my fair olive skin (the shade choice was my mistake!), but would be gorgeous on a warmer complexion.
As a note, the availability on the L.A. Lights is a little weird. If you're looking for Mulholland Mauve or Fairfax Fuchsia in Canada, they're only available at Shopper's/Murale – you won't be able to buy them at Sephora. Make sure you shop accordingly!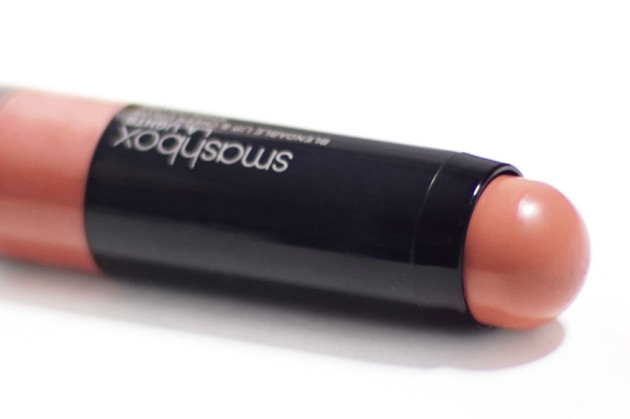 The verdict?
Sadly, none of Smashbox's spring launches were total must-haves for me–but I do really like their Be Legendary lipsticks, so it was nice to see that shade range expanded.
On the whole, I'd say that the Be Legendaries are a nice-to-have, the Insta-Matte is a cool-to-have, and the L.A. Lights are a skip. I've heard excellent things about the L.A. Lights from other bloggers, though, so if you love 'em, hit me up in the comments. I want to know what I'm missing here!
Availability: New permanent products (as of January 2016) at Shopper's Drug Mart Beauty Boutiques, Murale, Nordstrom, and Sephora.