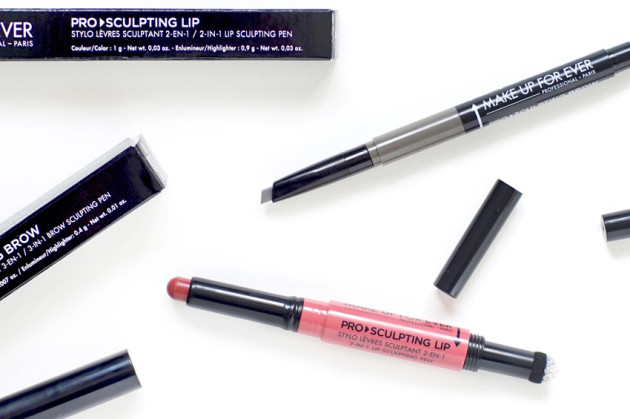 You know what sucks? Suckerfish. And leeches. And probably also being so excited about how many magical ends there are to a 3-in-1 sculpting pen (three! The pen has three ends!!) that you get overwhelmed and can't find the third end for days.
I mean, I'm guessing. I wouldn't know firsthand whether or not that sucked.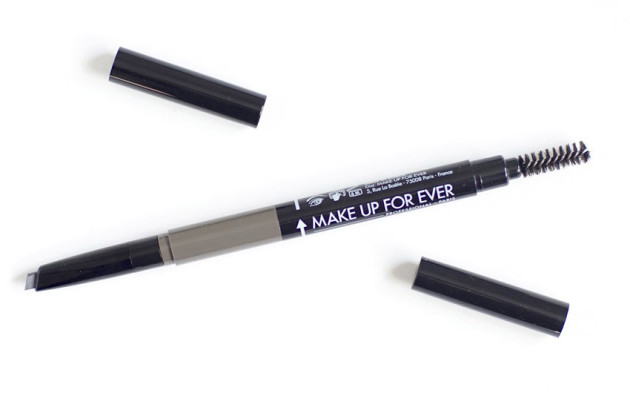 The Make Up For Ever Pro Sculpting Brow pencil (I don't care how many times they call these pens; they're pencils) features a spoolie, a soft angled brow pencil, and a twist-out brow highlighter. 
I've struggled to put this review together over the past few months, and I hate to say it, but the brow pencil is totally to blame. On one hand, three features! How cool is that? But on the other hand, the brow pencil formula is super soft, and the colour (which looks quite grey in the tube) is still too orange for my brows.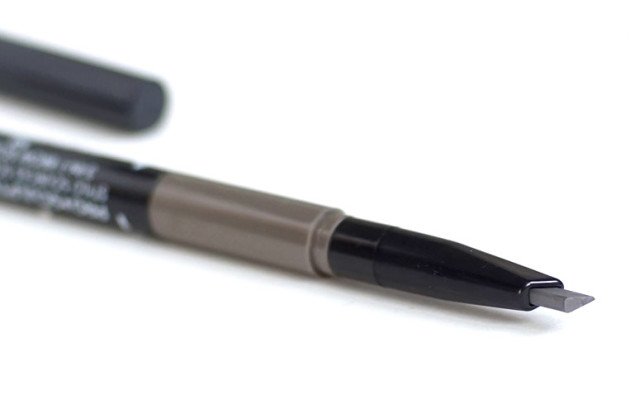 MUFE Pro Sculpting Brow
The formula: The Pro Sculpting Brow texture is perfect for soft, diffused brow looks, but it's not without its issues. For starters, the buttery pencil formula makes it hard to get a precise brow even if you try; I have to clean up around my brows with a cotton bud before even thinking about leaving the house, which doesn't say "sculpted" to me at all.
The wear: It's also one of the only brow products to have ever worn off on me throughout the day; I texted it a good half-dozen times in disbelief, but the formula just will not stay on my brows for more than eight hours without going patchy.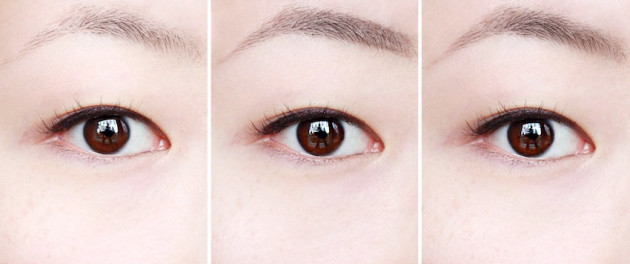 Bare brows / Make Up For Ever Pro Sculpting unblended / Blended
The content: I have personally had zero issues with breakage when it comes to the Pro Sculpting Brow, but reviews on Sephora mention a lot of breaking–and not just a little bit, either. There are numerous comments mentioning packaging that breaks and pencils that crumble and snap, sometimes more than once, which I think are problems that should have been fixed in quality control.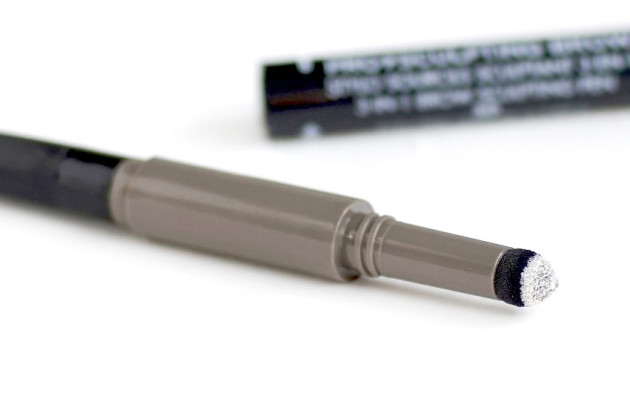 MUFE Pro Sculpting Brow – highlighter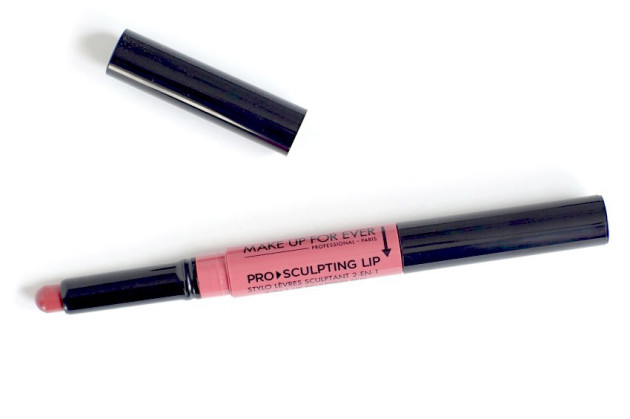 Make Up For Ever Pro Sculpting Lip
Phew! Now that that's out of the way, I get to talk about the Pro Sculpting product that I loooooved. (In case you're wondering: yes. When asked if I want the bad news or the good news first, I do always say "bad news" and then try to avoid hearing the bad news altogether by covering my ears and screaming the names of my favourite carbs at the top of my lungs.)
(PIEROGIES. PASTA. BREAD. MANTOU. NOODLES.)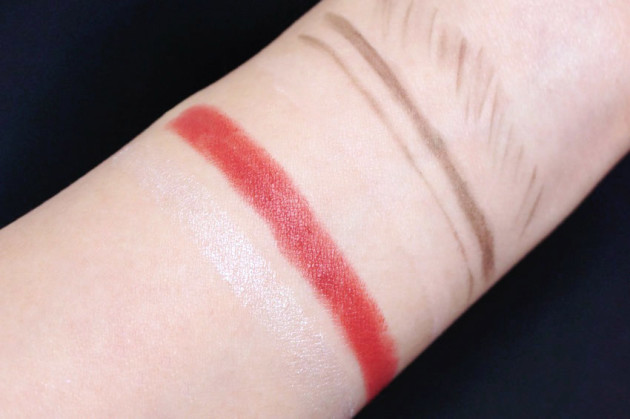 Make Up For Ever Pro Sculpting swatches: Rust (highlighter, pencil), Brown Black (matte highlighter, pencil x3)
The formula: While the Pro Sculpting Brow formula didn't get along with my brows at all, the Pro Sculpting Lip formula got along with my lips like they were two irresponsible young adults with a full tank of gas and a hankering to get married in Vegas.
This lip formula is the best thing to happen to matte lipsticks since they were invented. I never wear matte lips unless I'm testing something for a review, because no matter what, they make my lips feel pinched and parched in no time flat. But this pencil? Well…

Make Up For Ever Rust lip swatch
The wear: Not only is this Pro Sculpting pencil insanely easy to apply, it is SO comfortable. Despite having a true matte finish from application to finish, it's more hydrating than even some of the cream lipsticks in my stash, and it doesn't settle into fine lines at all.
I've been wear testing this for about 3 hours (plus a snack!) before I have to take it off to consume a real meal, and it holds up through all of it. No bleeding, almost no fading (just a very minimal amount in the centre of the lip), and most importantly, no drying out!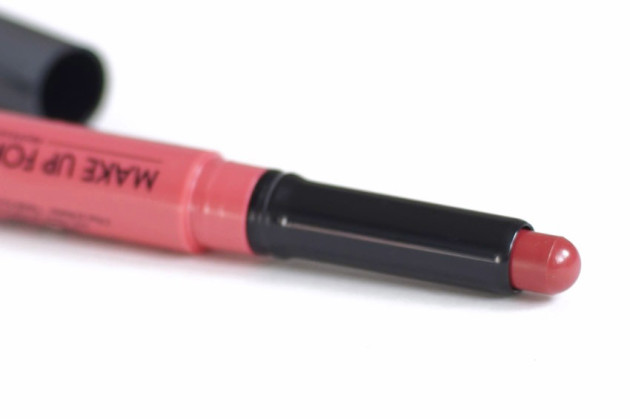 The shade: I have the Pro Sculpting pencil in Rust, and ugh, it's gorgeous. It's a colour that I don't have a lot of in my stash, but it looks completely at home on my face. I get major Samantha Ravndahl vibes from this one (although I can only dream of one day being as dangerously hot as she is), and weirdly enough, I totally think that Rust makes my lips look fuller. 
I don't know how. Science or magic; take your pick.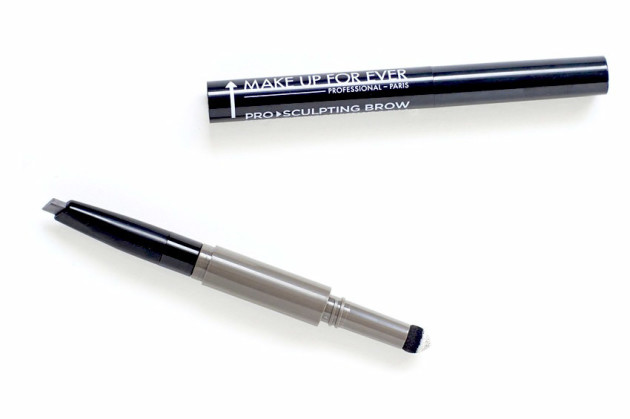 The verdict?
While I think the Make Up For Ever Pro Sculpting Brow pencil is an easy one to skip, the Pro Sculpting Lip formula is really awesome.
It breaks my heart that it's $32 CAD (that's more expensive than the new Burberry lipsticks!!) but the pencil is insanely creamy for a matte lipstick. It's the easiest, most comfortable lipstick matte lipstick I've ever tried, and if that's the price, then (gulp) so be it.
Availability: $32 CAD each at makeupforever.ca and Sephora.