The product: Elizabeth Arden Sunset Bronze Prismatic Bronzing Powder in Warm Bronze
I am sooo not feeling the blogging bug this week, so I'm gonna take a breather on the words and share, instead, a mostly-photos post featuring the new, limited edition Elizabeth Arden bronzer. 
It's a product that I've gotten lots and lots of questions about this season, so even though bronzers aren't really my thing, I figured I'd share some swatches and a quick review!
Elizabeth Arden Sunset Bronze Prismatic Bronzing Powder swatches
Elizabeth Arden Sunset Bronze "Warm Bronze" swatches
Warm Bronze is the only bronzer in the Arden summer colour collection, and it's lovely. It features strips of bronzey tones (mostly shimmer, a couple matte) with a beautiful gold overspray that disappears in a few uses.
I personally find it to have a nice depth of tone for my skin (it's definitely best for light/fair complexions), but like most bronzers, it's a little yellowy-orange for me. Too much and I look really sallow; too little and I can't see it at all.
But, well… it's quite a thing to look at. The packaging is absolutely beautiful and the pan is just gorgeous, but at the end of the day, I think you're better off spending your hard-earned cash on the Sunset Bronze Prismatic Highlighter!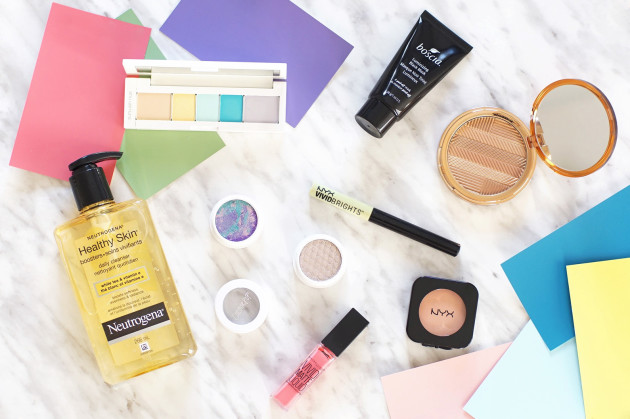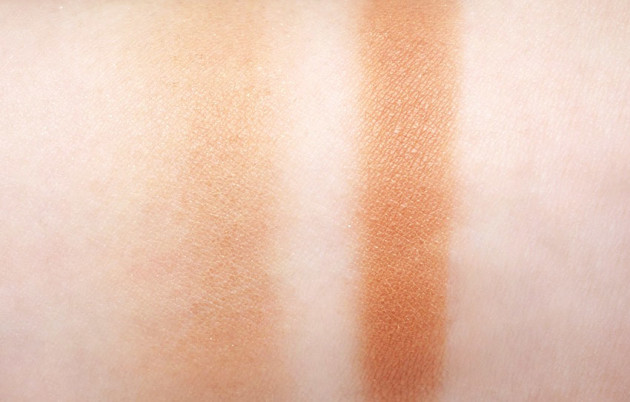 Elizabeth Arden Sunset Bronze Prismatic Bronzing Powder review