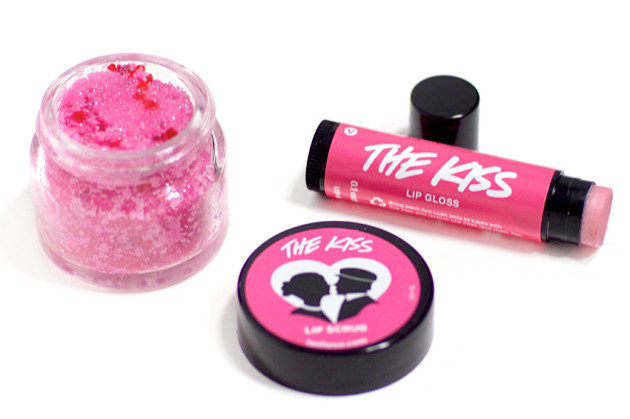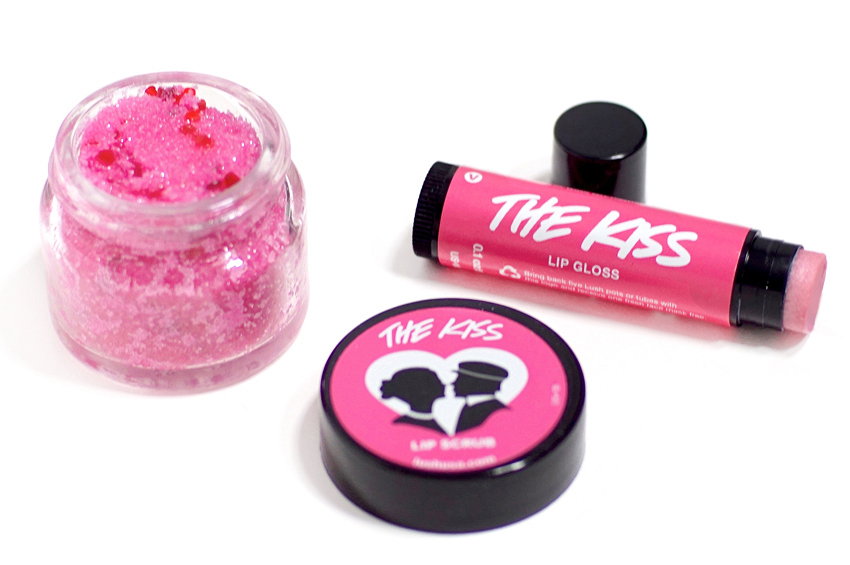 Lush has six pretty-in-pink, limited edition launches out for Valentine's Day this year, and like they did with their fruity holiday releases, they've subverted expectations juuust a little bit with pomegranate and mandarin scented products. (Don't worry, there are a few rose-scented ones as well, for all of us traditionalists.)
I tried out three of them and photographed one more, but I have to admit: my heart's just not in it this year.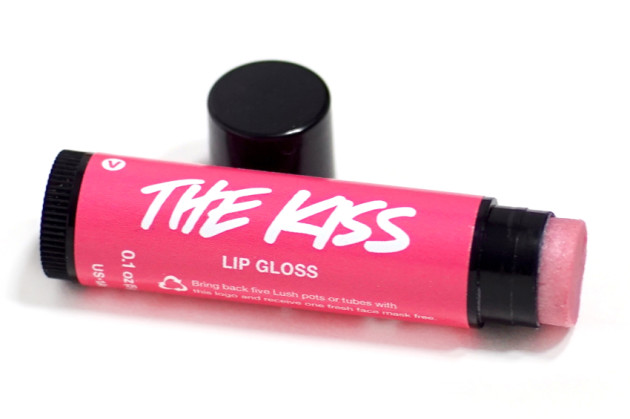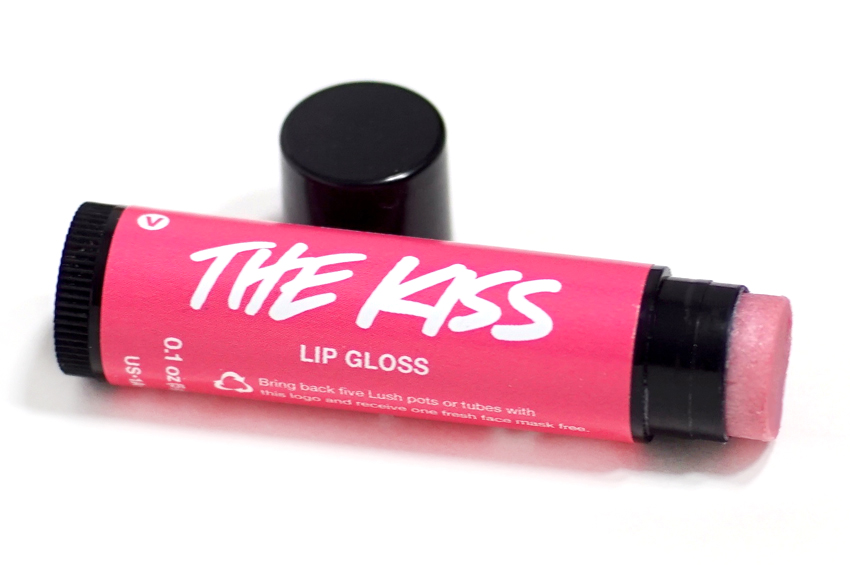 The Kiss Lip Gloss ($8.95 CAD) and Lip Scrub ($9.95 CAD)
Lush's product page for The Kiss Lip Gloss leads you to believe that it'll leave your lips shiny and pink, but while I do actually like this balm, it's just that: a balm. It's relatively hydrating and completely transparent, with a sheer, frosty shimmer finish and a scent that reminds me (and the others that I've asked) more of bubblegum than citrus. It's not shiny, and it's not pigmented, much less glossy and opaque (as it's swatched on the Lush site.)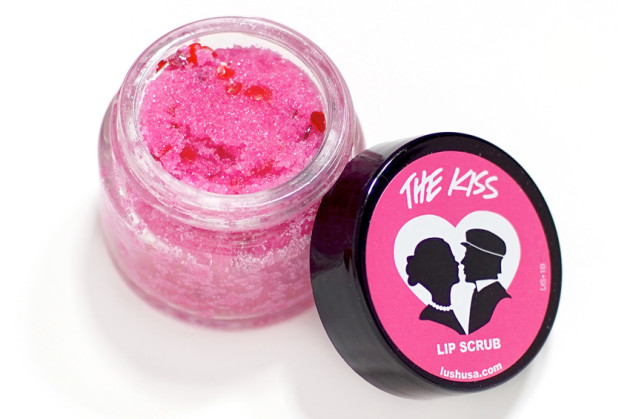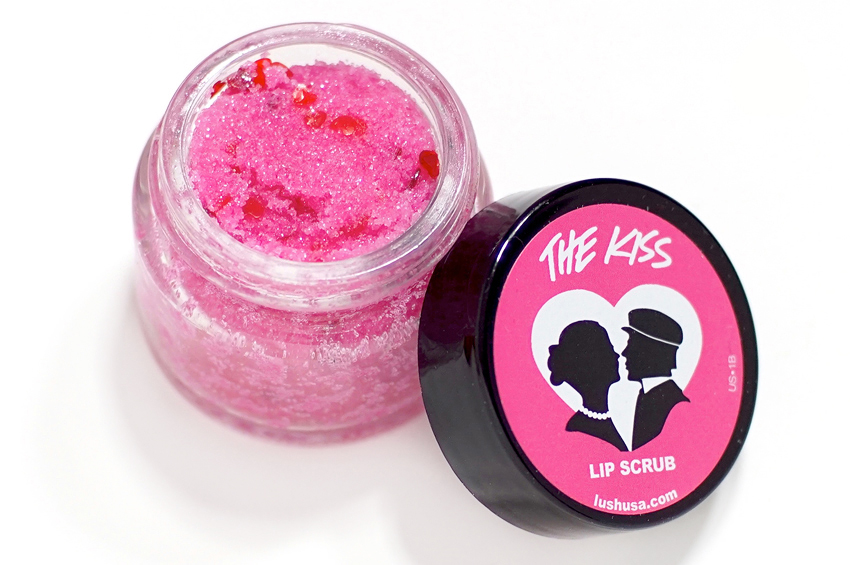 The Kiss comes in Lip Scrub format as well, and its twinkling pink sugar bits and edible red hearts had my hopes up high. But, like the last Lush scrub I tried, this one left my skin over-scrubbed and raw, and even though it's described clearly as a "caster sugar scrub," it's half salt sea salt — so when you take Lush's advice and lick up the excess, you end up with a very literal bitter, salty mouthful of disappointment. 
I have loved Lush's lip products in the past, but these ones just aren't working for me at all.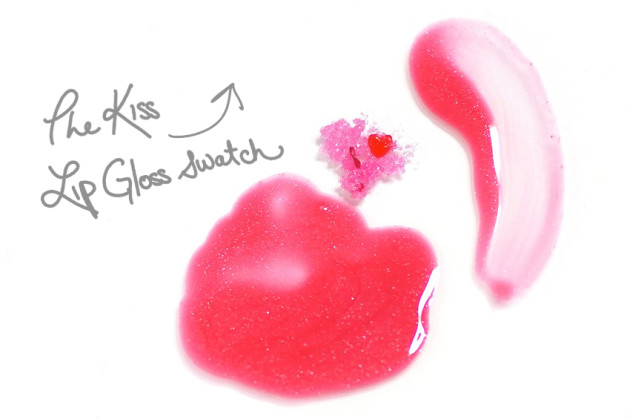 The Kiss Lip Gloss swatch (yes, really), The Kiss Lip Scrub, and Prince Charming Shower Cream x2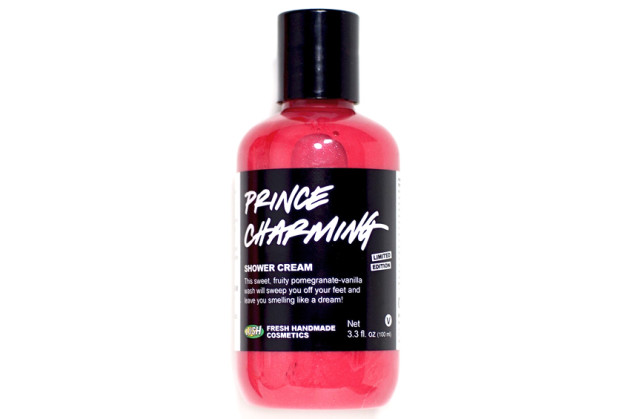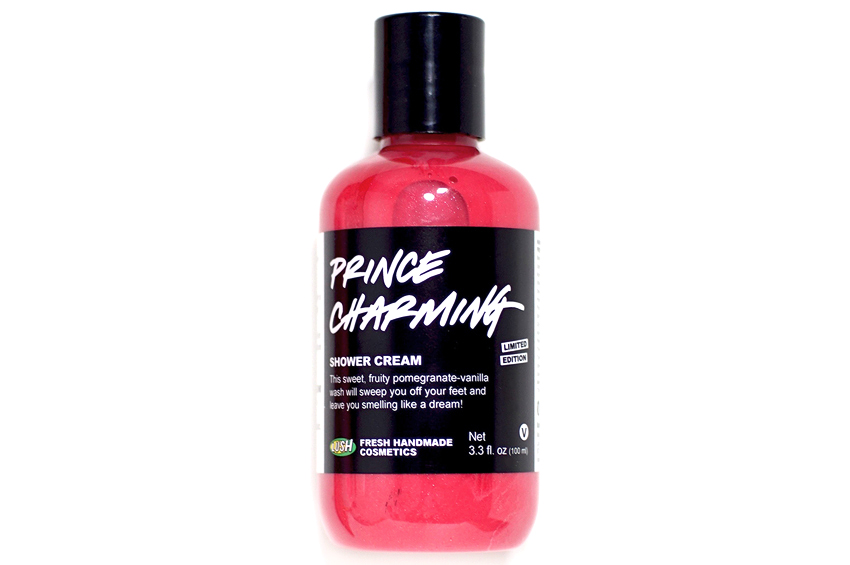 Prince Charming Shower Cream ($9.95 CAD)
You're killin' me, Lush. You guys make some seriously awesome products (I've got, like, two measly uses of Gorgeous left and it makes me want to cry), and then there's… this business.
For a company that prides itself on its natural, eco-friendly image, it's weird to me that Lush keeps making all of these practically fluorescent Shower Creams. Like Lord of Misrule, Prince Charming can and will stain you and your shower, so watch out.
I get synthetic pomegranate & vanilla notes from this one, and while it does leave my skin feeling lovely and soft, that's no excuse for staining. It performs more ore less okay under the spray of the shower, but if you apply this to dry skin, it WILL stain you pink with a vengeance.
So stop it, Lush. Seriously. No one else ever even has this problem.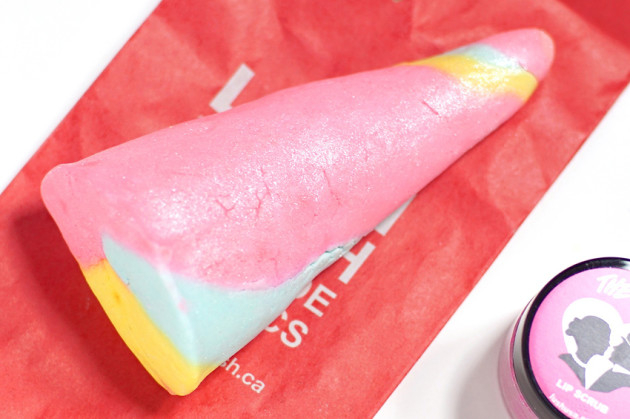 Unicorn Horn Bubble Bar ($7.95 CAD)
It turns out I still hate baths, so I can't really tell you anything about the Lush Unicorn Horn Bubble Bar except LOOK, YOU GUYS. IT IS A RAINBOW UNICORN HORN AND IT IS COVERED IN GLITTER.
You need. Hell, I need, and I already have one. I wonder if I could tolerate a bath if I could convince boyfriend to sterilize the tub for me beforehand…
(Good for foaming up two baths, or for a single evening of super-plush lavender, ylang ylang, and neroli dreams.)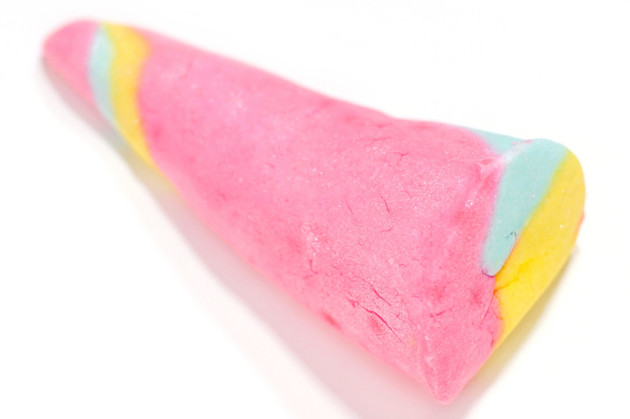 The verdict?
I loved that LUSH gave us something a little different this year, with pink products that don't smell like roses, cocoa, or vanilla, but honestly… I'm a fan of the classics.
None of these products really "spoke" to me (well, aside from the unicorn horn, but who doesn't that speak to), and love the idea of gifting your darling a bar of Roses All the Way Soap, or surprising them with a massage with of Lush's classic massage bars. (I have Tender is the Night, which by some miracle still hasn't gone bad, and I LOVE it.) I say skip the Lush Valentine's Day launches this year, folks, and go with a tried-and-true from the brand instead.
Available: Limited edition at Lush stores and Lush.ca while supplies last!